We Now Know Why Lil Wayne Dropped Out Of High School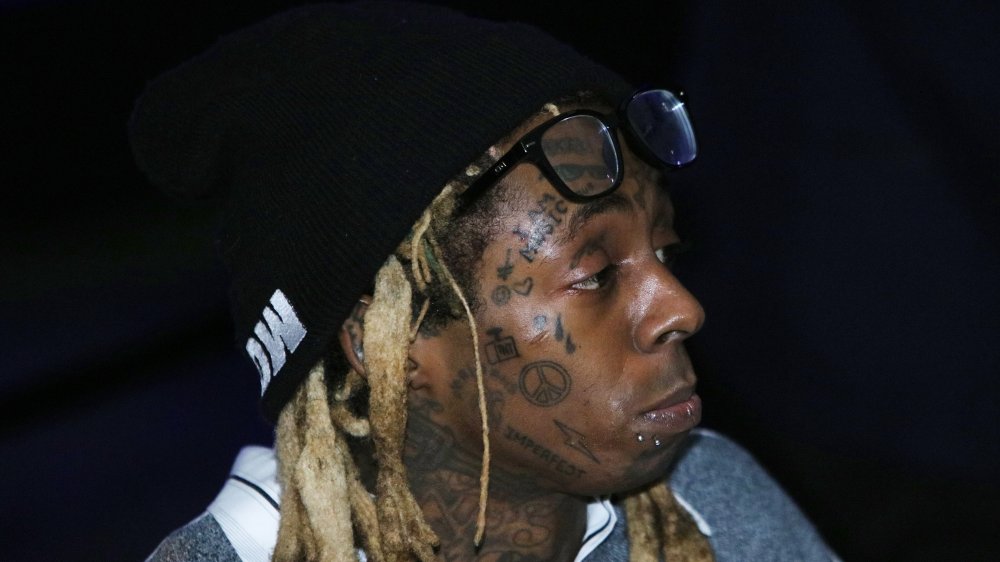 Jeff Schear/Getty Images
There's no question that rapper Lil Wayne (real name Dwayne Michael Carter Jr.) is one of the most influential rappers in hip-hop history. The Louisiana rapper solidified his success for both hardcore rap lovers — with his debut 1999 solo album The Block Is Hot — and more commercial audiences, with tracks like "A Milli" and "Mrs. Officer." With over 20 years in the music industry, it's clear that Lil Wayne's talent and work ethic are widely admired. Even one of his proteges, rapper Drake, said it plainly in a 2011 conversation with Interview magazine: "Everybody's a Lil Wayne fan."
With all that success, it's often forgotten that that hip-hop hero actually didn't finish high school. Though it tends to not matter much after you reach a certain level of fame, Lil Wayne's schooling history gives a colorful background to the lyrics and mentality of the father of four. Why did he end up getting a GED instead of going the more traditional route? Let's find out.
Lil Wayne started his career at an extremely young age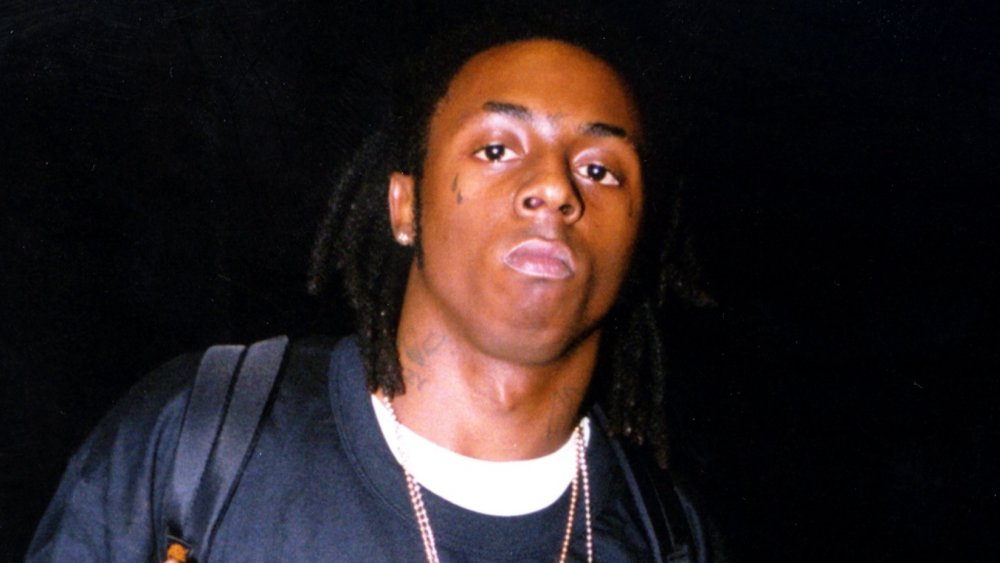 Raymond Boyd/Getty Images
Lil Wayne knew very early on that he was going to be a rapper. He began rapping at the age of 8 at block parties, influenced by rappers Pimp Daddy and U.N.L.V. He met his future mentor, Birdman (real name Bryan Christopher Williams), around the same time, per XXL. After gaining the attention of Cash Money Records founders Brian "Baby" Williams and Ronald "Slim" Williams, Wayne signed his first music contract at just 11 years old. This made him the youngest rapper on the label and a rap prodigy. 
It was also during this time that Weezy F. learned how fragile life is. In a 2008 Rolling Stone interview, the "Lollipop" rapper spoke about his near-death experience when he shot himself in the chest with a handgun he found in his home. "It was my mom's gun," he said. "It was like a chopper hit me. But the bullet went straight through, and I bounced back in two weeks." He later admitted in a 2018 interview with Billboard that the incident was actually a suicide attempt. Wayne even addressed it directly on the outro track "Let It All Work Out" on his 2018 album Tha Carter V. Though traumatic, this was not the last time a gun would greatly impact the young rapper's life.
It wasn't Lil Wayne's decision to drop out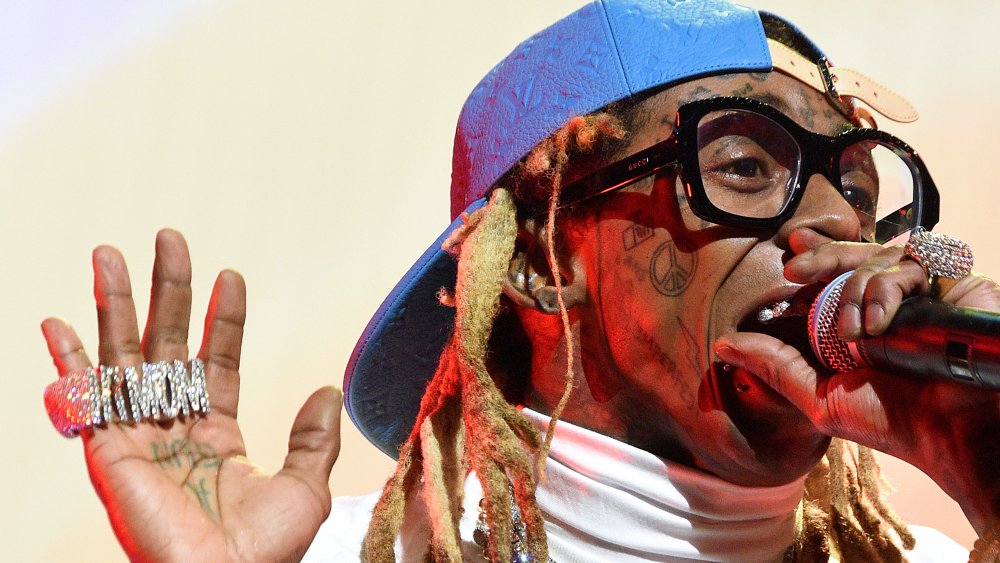 Kevin Mazur/Getty Images
Growing up as a teenager in the rough neighborhood of Hollygrove, New Orleans was a challenge for Lil Wayne, especially while building a booming music career. The multi-million dollar rapper spoke to Katie Couric (per Us Weekly) about his mother making the executive decision to remove him from school permanently when he was in the 10th grade after she saw him put a gun in his backpack for safety.
"I had an album out. I was platinum already, thank God, and I was still trying to go to regular public school," he said. "It wasn't two minutes later, she walked back to my room and said, 'You don't go to school no more. You're getting a GED.'" However, that wasn't the end of Lil Wayne's academic career. According to Study, Wayne attended the University of Houston in 2005 as a psychology major. Due to scheduling conflicts, he had to drop out before graduating and later transferred to the University of Phoenix for online classes. He received an honorary degree in psychology from the University of Houston in 2008 (per Revolt TV). 
If you or someone you know is having suicidal thoughts, please call the National Suicide Prevention Lifeline at 1-800-273-TALK (8255) or text HOME to the Crisis Text Line at 741741.