The Real Reason Heidi Klum Split From Her First Husband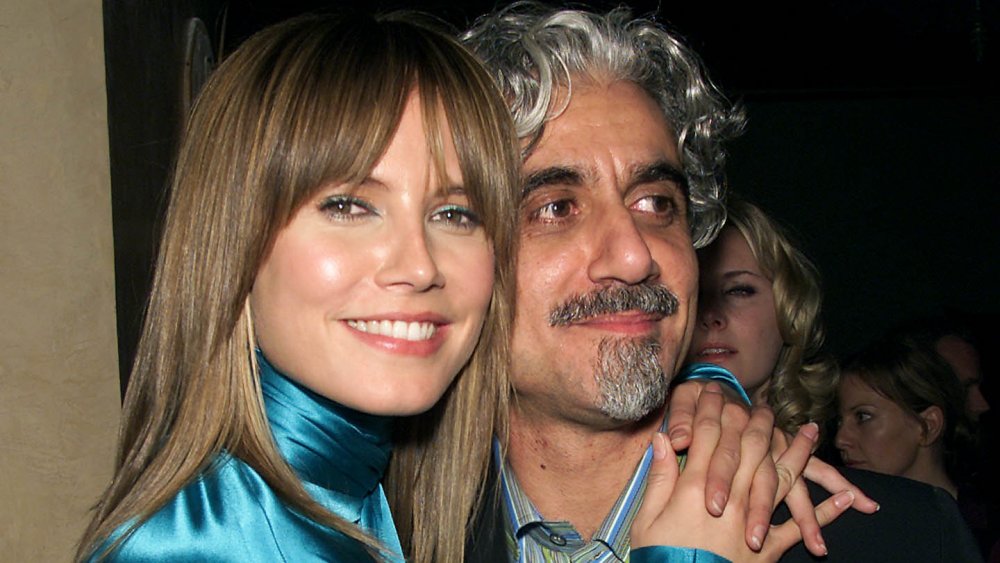 Evan Agostini/Getty Images
Born the daughter of a hairdresser and a cosmetics executive, supermodel Heidi Klum had beauty in her blood. Thus, when the German bombshell married up-and-coming New York hair stylist Ric Pipino in September 1997, it seemed like a logical attraction. As Pipino told People shortly after Klum accepted his proposal atop the Empire State Building: "The more I get to know her, the more she makes me laugh."
After the couple's outdoor civil ceremony, Klum and Pipino celebrated with two German customs, per People. First, Pipino had to climb a ladder — in his black Prada suit, no less — to "retrieve a doll from a wooden stork placed in the window of their bridal suite" in order "to guarantee children." Then, both Klum and Pipino sawed a log in half using a two-handled blade — their first task as partners. "It's not easy at first, but after a while you get the groove," Klum said. "Just like marriage."
All that being said, after five years of marriage — and no children, despite the aforementioned ritual — Klum and Pipino realized they never quite mastered that groove, and the pair chose to divorce. While neither has revealed what led to the dissolution of their brief marriage, Klum's rep did tell Hello! that the Project Runway host's split from the Zoolander actor was "mutual and amicable."
While Klum and Pipino seemingly parted ways on decent terms, her surprise divorce from second husband Seal was not quite as simple thanks to rumored indiscretions.
Heidi Klum and Seal kept their marriage troubles hidden from the public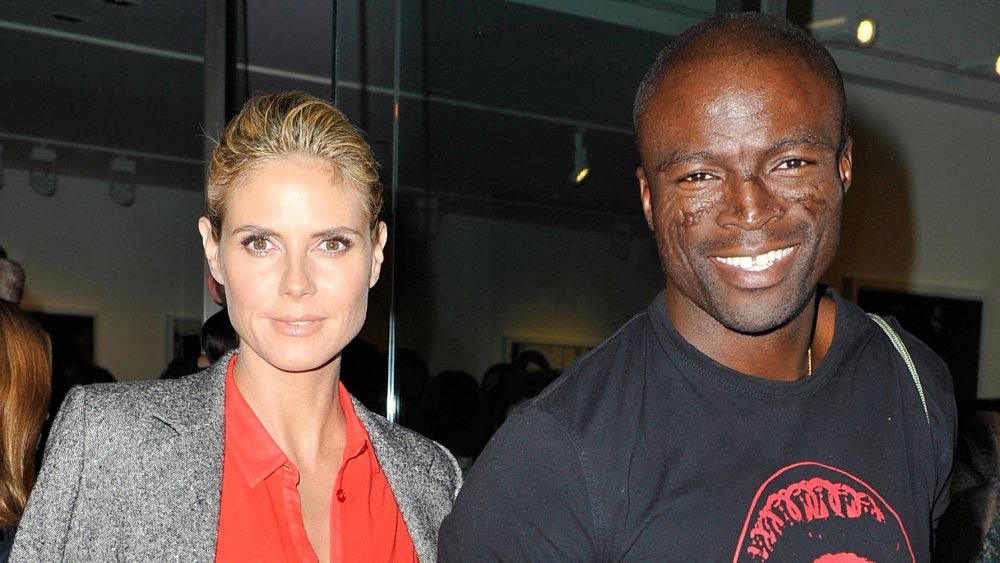 Jerod Harris/Getty Images
From the public's perspective, America's Got Talent judge Heidi Klum and singer Seal had the perfect marriage. After all, the couple renewed their wedding vows with a full-blown ceremony every year they were together. As Seal told People in 2010: "Each year, Heidi and I get remarried. It's a great party, but for about an hour, we go off on our own down to a private beach. We sit there with the kids and read vows to each other as the sun sets. It's a very special moment to us."
However, Klum and Seal shocked fans in 2012 when they announced their divorce after seven years of marriage. While their joint statement explained that they have "the deepest respect for one another" and "continue to love each other very much," they grew apart over time (via E! News). Yet, while both claimed that their separation was "an amicable process," one source told TMZ that "it was a long time in coming" because Klum was fed up with Seal's "volcanic temper."
Seal, on the other hand, launched the he-said/she-said blame game when he accused Klum of cheating. "Whilst I didn't expect any better from him," he told TMZ, "I would have thought Heidi would have shown a little bit more class and at least waited until we separated first before deciding to fornicate with the help, as it were." Thankfully, for their kids' sake, Klum and Seal appear to have repaired their rift.
Heidi Klum 'found [her] partner finally' with third husband Tom Kaulitz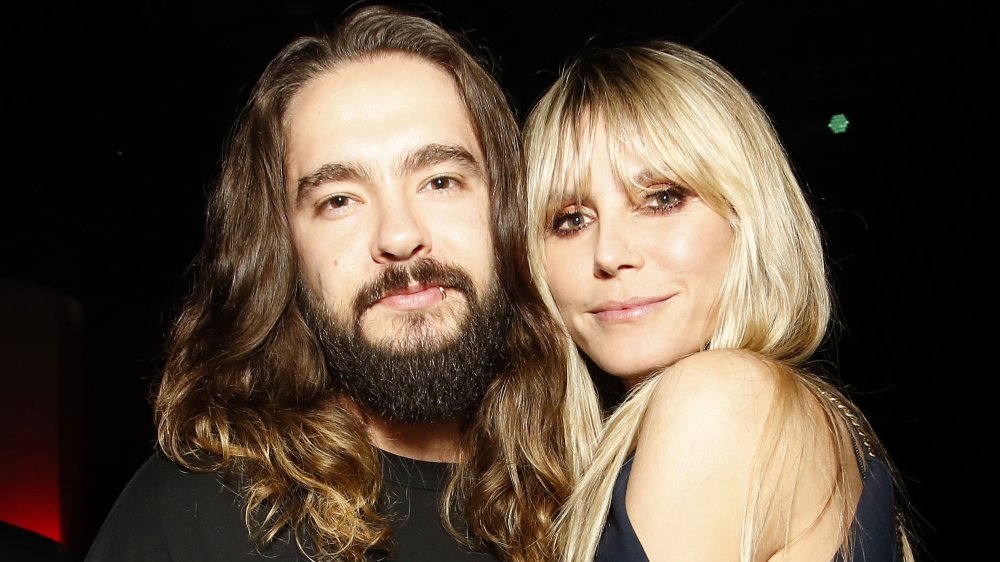 Rachel Murray/Getty Images
Much like Heidi Klum's first marriage, she and third husband Tom Kaulitz are separated in years by a considerable age gap — but this time she's older. Klum and the Tokio Hotel musician were first spotted together in March 2018 and married just two months after they announced their December 2018 engagement, per People. Yet, while some might find the age gap troublesome, Klum's only reminded of the difference when other people question her perspective.
"I don't really think about it that much otherwise," Klum told InStyle in 2018. "You have to just live a happy life without worrying too much about what people think because worrying is only going to give you more wrinkles." In October 2019, Klum told People that she and Kaulitz are "very similar" in the ways that matter most. "He enjoys life and is very generous. He's super kind," Klum noted. "I just found my partner finally, you know?" 
In January 2020 she had this to say about her hubby: "For the first time, I have a partner who I can discuss everything with. Someone who shares duties that we all have in our life. I used to be on my own with everything. For the first time, I get to experience what it is actually like to have a partner," per People.
When one stops to consider how many famous men have married women who could be their daughters, the outrage over Klum and Kaulitz only proves that Hollywood's double standard applies to professional and personal pursuits.