Where Does Kaley Cuoco Live And How Big Is Her House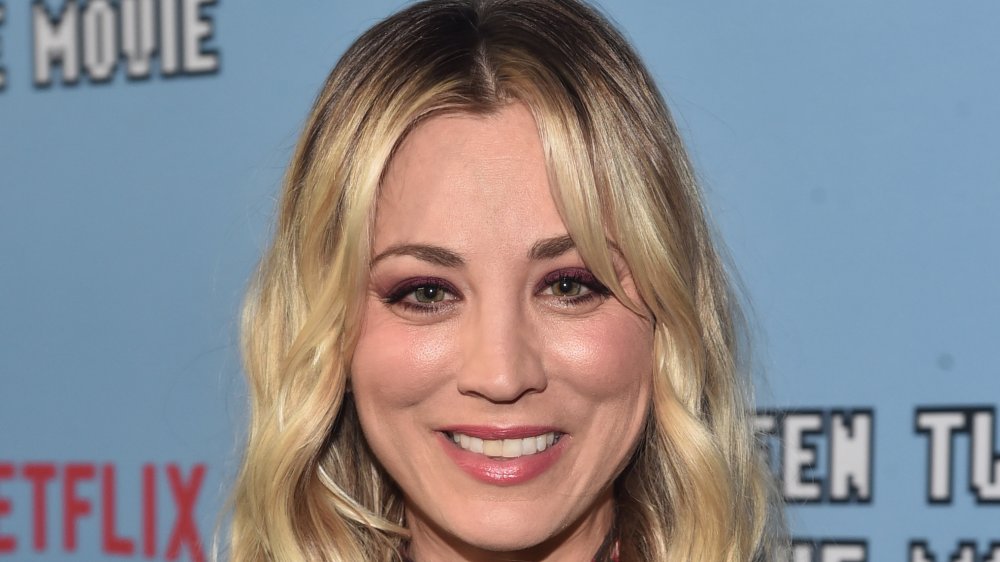 Alberto E. Rodriguez/Getty Images
Kaley Cuoco and her husband, Karl Cook, don't exactly have a normal marriage. For instance, the duo didn't immediately live together after getting married despite the fact that the former star of The Big Bang Theory is rich enough to buy a dream house for them both. Well, when the two finally did pick up a home together in February 2020, she didn't end up footing the full amount, but they did each take "a 50/50 stake" in an impressive Hidden Hills, Calif. estate, according to Variety.
The couple's new residence sits on a "1.5-acre corner lot property" that "veteran local developer Peter Baer of Strategic Acquisitions" bought in 2016. Variety reports that Baer snagged the place for "about $2.7 million from NBA star Tyson Chandler." Along with the fact that the land once belonged to a well-known pro athlete, "[s]ome of Cuoco and Cook's nearest new neighbors include financial heavy hitters like YouTube supernova Jeffree Star, Powerball lottery winner Ronald Willis, and NBA superstar Paul George."
But that's not all! There are plenty of other famous faces who live tucked away in the Hidden Hills area, such as "Kris and Kylie Jenner, Drake, The Weeknd, DeMar DeRozan, John Stamos, Jessica Simpson, Alex Van Halen, and Howie Mandel." Surely their homes are just as fabulous as Cuoco and Cook's (somewhat secretive) abode.
Kaley Cuoco's Hidden Hills home is a bit of a mystery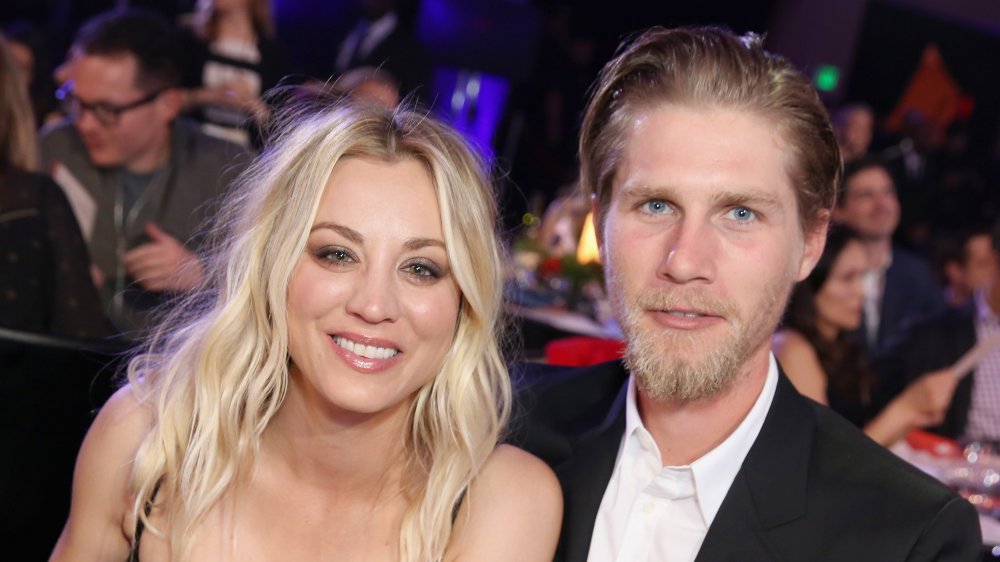 Rachel Murray/Getty Images
When Kaley Cuoco and Karl Cook decided to buy a home together in February 2020, the pair paid "a hefty $11.75 million" for their Hidden Hills home, according to Variety. Their "very first family home" is "a brand-new estate" in an area that is a "guard-gated celebrity retreat." The former home on the property was torn down to create the existing residence, which Variety describes as "a sprawling mansion built in the trendy modern farmhouse style." Outside, an "old-timey white picket fence surrounds the property, imbuing it with a semi-rural feel that's utterly nonexistent back in Hollywood."
The Daily Mail published photos of the exterior in April 2020 and noted that "the very large estate" features a "sprawling" property that includes "a swimming pool, hot tub, and even a cute guest house." On top of that, the couple, who both love horses, surely appreciate the fact that "there are horse paths along the sides of the houses and several of the properties have stables."
Inside of the house ... er... who knows? That part of the home is a bit of a mystery due to the fact that it was purchased in an "off-market" deal, according to Variety. Since "the property was never publicly listed for sale ... pictures and exact specifications of their new abode are essentially nonexistent."
While we may not know many details about that home, it's not the only enviable residence that these two are lucky enough to own.
Kaley Cuoco and Karl Cook own other impressive homes
While California's Hidden Hills may be where Kaley Cuoco and Karl Cook have decided to settle down together, this certainly isn't the first property that the pair have snapped up, although they purchased their other investments separately.
The actress once called Tarzana home, however, she unloaded that house in April 2020 at a considerable loss. Buying the home from Khloé Kardashian — who lived there with her then-husband Lamar Odom — in 2014, according to Variety, the Los Angeles Times reports that she was eventually able to sell it for "$3.95 million, or about $3 million less than the original asking price" of $6.9 million. 
The "Mediterranean-style home" stretches for around 8,000 square feet, which includes "a rotunda entry, a movie theater, six bedrooms, and eight bathrooms," as well as a "living room with a wet bar and a suspended bench/swing sit off the entry."
Beyond that, Architectural Digest noted in March 2020 that, at the time, Cuoco was the owner of "a condo in Studio City, a small home in North Hollywood, and a 40-acre horse ranch in Ventura County, while Cook owns the sprawling Pomponio Ranch in Rancho Santa Fe." Fun fact: The Pomponio Ranch is where the two got married back in 2018. As they say, home is where the heart is and that certainly seems to be true for these two.