The Huge Amount Of Money Jane Fonda Is Worth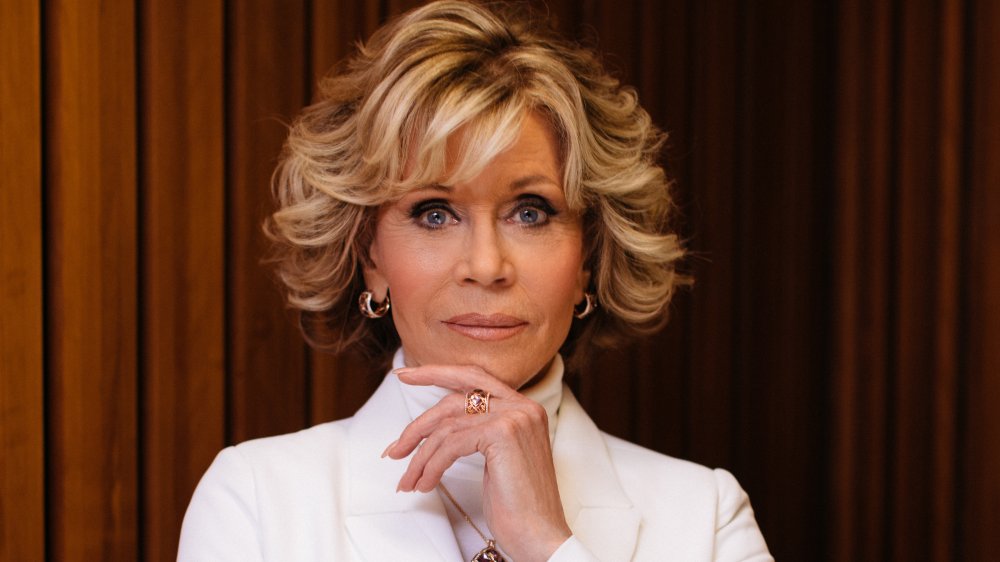 Caroline Mccredie/Getty Images
We may receive a commission on purchases made from links.
Few Hollywood figures have remained as fiercely relevant as Jane Fonda. The actor, activist, and '80s workout doyen came into the spotlight with films like the cult classic, Barbarella, and 1971 murder mystery Klute, for which she won Oscars. Little did fans know back then that the daughter of Canadian-American socialite, Frances Ford Seymour, and screen legend, Henry Fonda, was just getting started.
In 1972, things got controversial for Fonda when the anti-war actor got photographed "sitting on an anti-aircraft gun in Hanoi, making it look as though she were aiming at American planes," as TIME explained. Fonda was given the nickname "Hanoi Jane" as a result, a moniker she struggled to shake. "It was my mistake, and I have paid and continue to pay a heavy price for it," she wrote in her 2005 book, My Life So Far (via TIME).
But Fonda bounced back. In 1980, she starred in 9 to 5 with Lily Tomlin and Dolly Parton. The comedy was hugely successful, grossing $103 million worldwide, per Box Office Mojo. And in 1982, Fonda released her first exercise video, Jane Fonda's Workout, inspired by her best-selling book. 
Fonda is as relevant as ever today, making a splash in 2020 for protesting climate change in Washington, D.C., per Business Insider. She also stars in Netflix's Grace and Frankie, which will wrap after Season 7.
So what's Fonda's net worth, and how is she doing financially? Some fans might be surprised to learn that TikTok is involved. 
Jane Fonda is a master of reinvention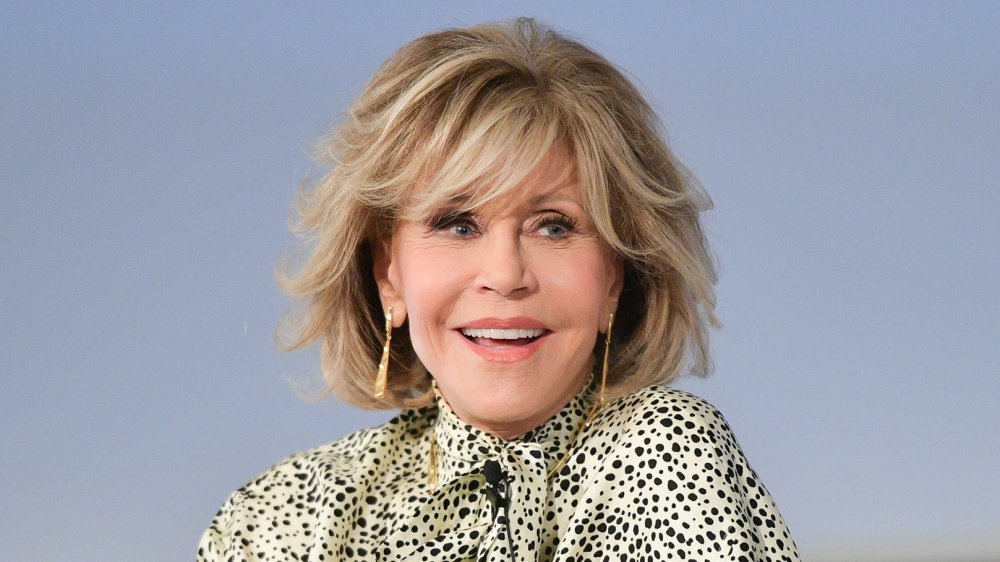 George Pimentel/Getty Images
Jane Fonda is worth an impressive $200 million, according to Celebrity Net Worth. What's contributed to that figure? Fonda was married three times, most recently to billionaire Ted Turner, which ended in 2001. Fonda reportedly got $70 million in their settlement, per The Telegraph, although this isn't confirmed.
Since then, Fonda's workout empire has grown substantially. She has released 26 workout videos in total, the most recent in 2012, HuffPost noted. Her first project reportedly sold 17 million copies worldwide, per the outlet, which is pretty impressive. The star has even joined TikTok to share her workouts, gifting her with a new generation of fans. FYI: We definitely want to try out some of Fonda's moves!
Jane Fonda has also starred in a few blockbusters, like 2004's Monster and Law, which according to Box Office Mojo, grossed $155 million worldwide. As for Grace and Frankie, Fonda undoubtedly made off well from the popular sitcom. However, she wasn't always thrilled with her pay. "[Tomlin] found out [Sam Waterston and Martin Sheen] are getting the same salary that we are," Fonda said in 2015 about her male counterparts receiving similar pay despite them having smaller roles, according to The Hollywood Reporter. "That doesn't make us happy."
Fonda is clearly skilled at growing her empire, and it appears her penchant for trying new things has helped.