The Real Reason Shannen Doherty Left Charmed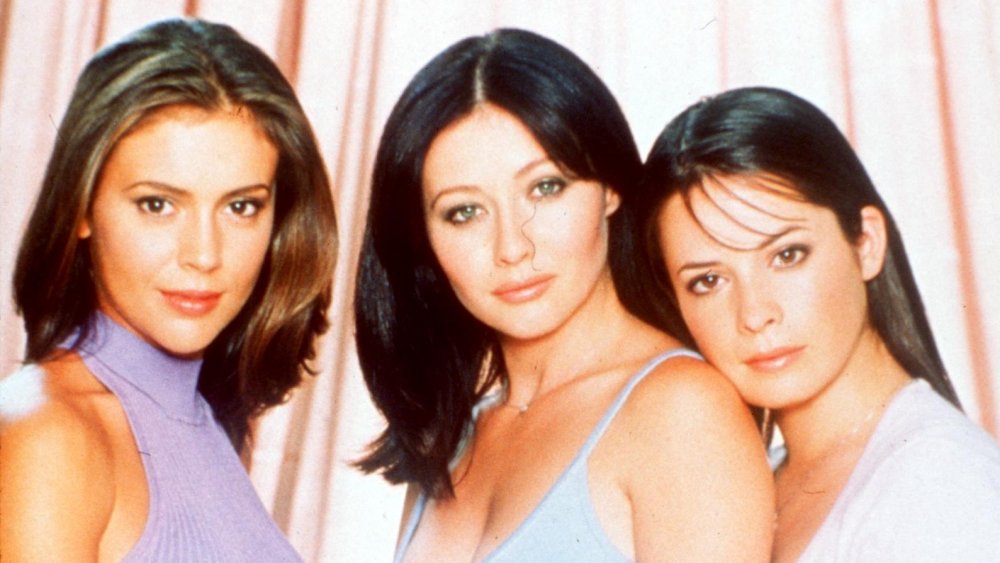 Getty Images/Getty Images
With feminist ideals at the heart of each storyline, it's hard to believe there could be any sort of animosity behind the scenes of Charmed. After all, this iconic show continues to reinforce the power of sisterhood in syndication each weekday. Yet while the original series ran for eight seasons on the WB (now the CW), actress Shannen Doherty — arguably the show's most notorious talent — remained with the program for only three seasons as the feuds off-screen ultimately bled into the battles on-screen.
According to E! News, Doherty, who played the eldest Halliwell sister Prue, quickly bonded with co-stars Holly Marie Combs (Piper) and Alyssa Milano (Phoebe). But, shortly after serving as one of Milano's bridesmaids in 1999, Doherty stopped talking to her fictional sister (per Daily News). While the reason behind their falling out was never made public, Milano allegedly demanded Doherty be fired. Doherty beat producers to the punch, however, when she voluntarily left the show at the end of season three. During the finale, directed by Doherty, Prue and Piper found themselves at the mercy of demon Shax. It's not until the season four premiere that viewers learned Piper had been saved and Prue had been killed.
Ever since Doherty's early departure from Beverly Hills, 90210, the star has been marked as "difficult" throughout the industry. However, Doherty went on to defend her decision to quit Charmed. Here's what the actress — and her former on-screen sisters — had to say about it.
Shannen Doherty wanted to work with actors who 'really care'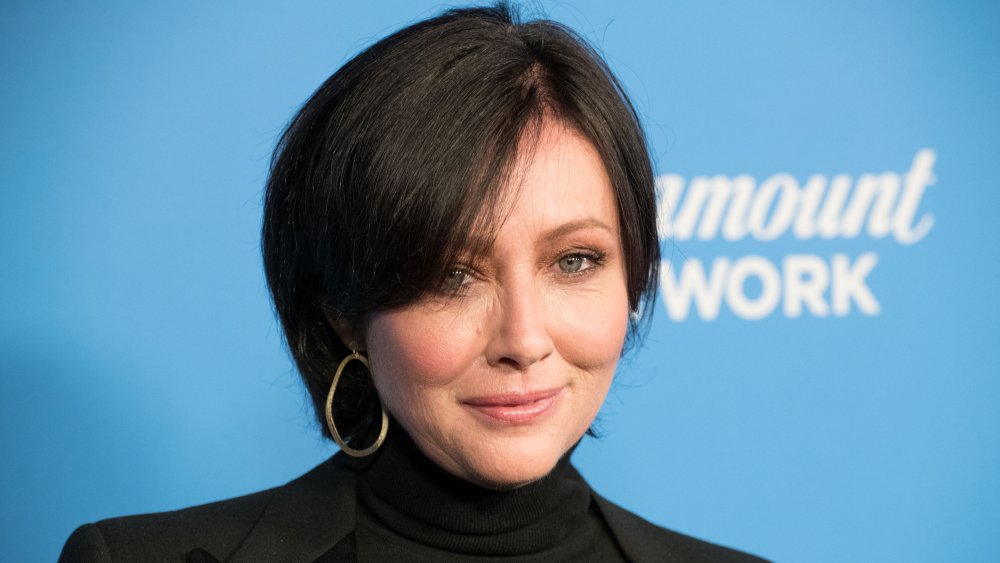 Earl Gibson Iii/Getty Images
With tensions allegedly on the rise backstage, actress Shannen Doherty released an official statement on her decision. "I have certainly enjoyed my time with Charmed, in particular the dedicated cast, crew, and staff," Doherty said (via E! News). "I had the opportunity to create a character, learn and perform my own stunt work, and direct three episodes of the show... I feel that I have accomplished everything I set out to do when I returned to series television."
But, on Entertainment Tonight, Doherty offered greater insight into what motivated this move. "There was too much drama on the set and not enough passion for the work. You know, I'm 30 years old and I don't have time for drama in my life anymore," she explained. "I'll miss Holly [Marie Combs] a lot and that's really the only thing I want to clear up," she added. "She is one of my best friends and I love her dearly. There were never, ever, ever any problems between the two of us, and we will always be pals."
Doherty also claimed her departure was inspired by her desire "to work with actors who really, really care and that want to be there every single day," she said. "I don't want to work with people who b***h about their job and complain about it and say that they hate it or anything else." But actress Alyssa Milano had her own take.
Alyssa Milano thought Charmed felt 'like high school'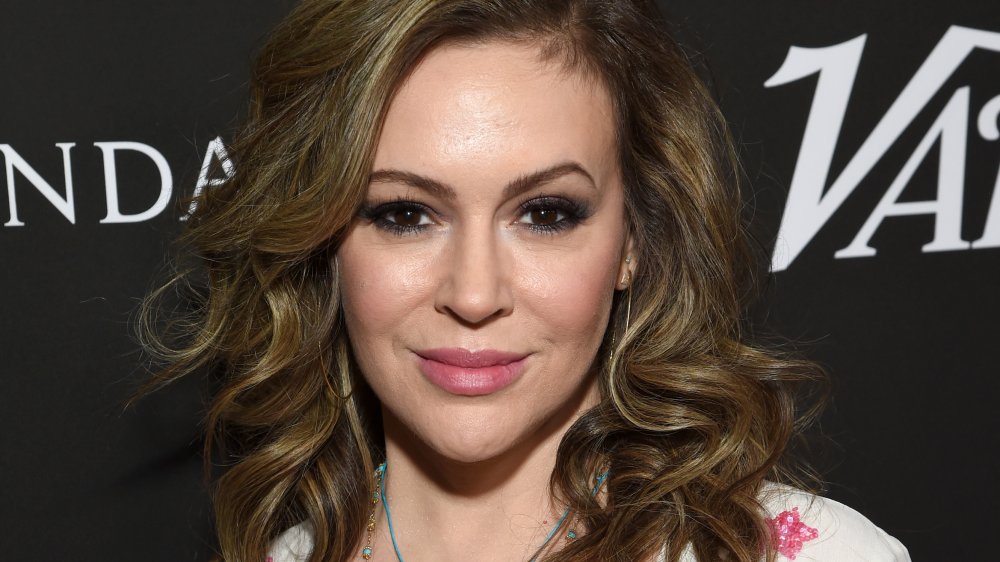 Michael Kovac/Getty Images
While actress Alyssa Milano noted that "it's hard when you put two very different people together" upon co-star Shannen Doherty's departure from Charmed (per Entertainment Weekly), the star did not address the subject again until she made an appearance on Watch What Happens Live in 2013. "We never really found out what happened," Milano said in response to a fan's question (via Us Weekly). "I can tell you that we were on the air with her for three years, and there were definitely some rough days." She also noted that Doherty and co-star Holly Marie Combs were friends for 10 years prior to the show, "so it was very much sort of like high school."
But, as Milano told E!'s Daily Pop, time has healed old wounds, as she and Doherty reconciled in recent years. "Shannen and I talk a lot on Twitter via [direct message]. And I spoke to her maybe two or three days ago, and we decided that we're going to get together. That date has not been set yet, but yes!" She revealed, adding that the two are now "at ages now that what happen[ed] 15 years ago, or however long ago that was, it's irrelevant."
Milano also noted that she was touched by Doherty's strength in the midst of her breast cancer battle. "I think that what she has gone through [and] motherhood in my life, I think it just changes people." And for the better, it seems!