DJ tWitch Finally Responds To The Ellen DeGeneres Drama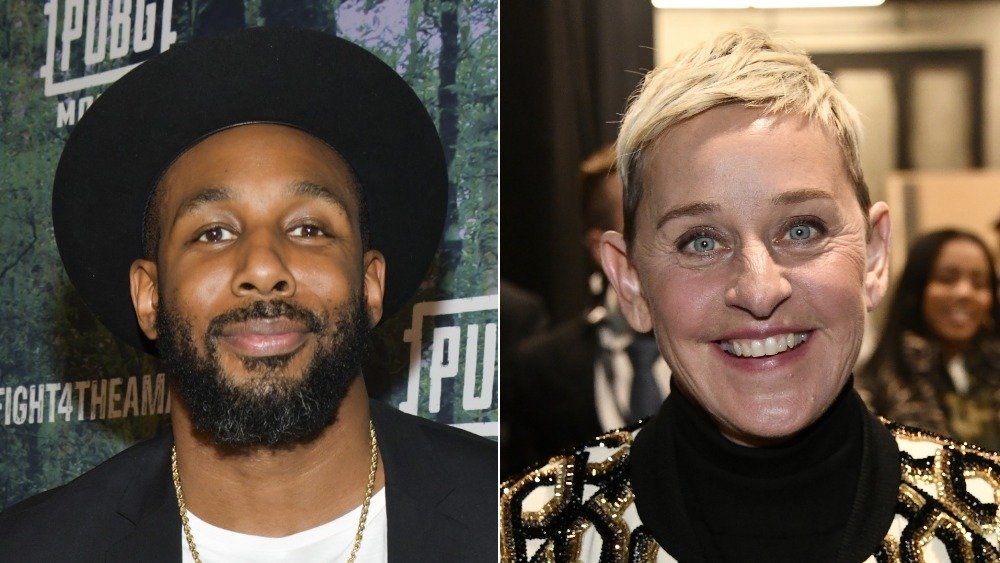 Controversy surrounding alleged behind-the-scenes misconduct at The Ellen DeGeneres Show kicked off after an explosion of staffers shared their experiences working on the award-winning television show. According to a July 2020 BuzzFeed News report, one current and 10 former staffers shared detailed accounts of their experiences with high-ranking employees and the show's host Ellen DeGeneres. Many considered the work environment to be full of "racism, fear, and intimidation."
In an odd turn of events, many celebrities came forward to profess their support for DeGeneres, though the complaints are coming from staff and not about the treatment of celebrity guests of the show. Among those supporters were Kevin Hart, Katy Perry, and DeGeneres' wife Portia De Rossi. As for DeGeneres herself, the host shared an apology.
"On day one of our show, I told everyone in our first meeting that 'The Ellen DeGeneres Show' would be a place of happiness — no one would ever raise their voice, and everyone would be treated with respect," she said (via Variety). "Obviously, something changed, and I am disappointed to learn that this has not been the case... My name is on the show and everything we do and I take responsibility for that. Alongside Warner Bros., we immediately began an internal investigation and we are taking steps, together, to correct the issues."
However, DeGeneres' right-hand man and show DJ, Stephen "tWitch" Boss, hadn't spoken out about the reported misconduct until Aug. 11, 2020. And tWitch's position on the current events may be shocking to some. 
Stephen 'tWitch' Boss is standing with Ellen DeGeneres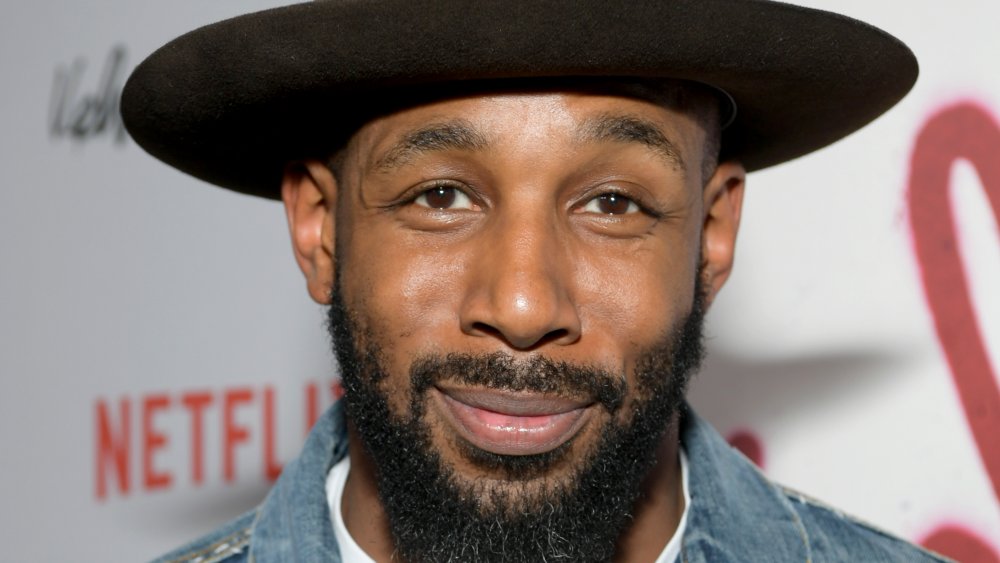 Emma Mcintyre/Getty Images
During an exclusive interview with Us Weekly on Aug. 11, 2020, Stephen "tWitch" Boss — who has been the house DJ of The Ellen DeGeneres Show since 2014 — kept things pretty vague, but said, "There's been love." "We can't speak too much legally about it, but I'll say this, there's been love," the former professional dancer explained. "Obviously there's some things to address, but from my standpoint and from countless others, there's been love. I'll just leave it at that until there's a time where we can address more publicly. There's been love and there'll will [sic] continue to be love."
This comes on the heels of the commentary from the show's former house DJ Tony Okungbowa — the on-air talent through 2003 and 2006, and again from 2007 to 2013. The DJ-turned-actor said he experienced the toxicity that the current and former staffers were speaking of in an Instagram post from Aug. 4. "While I am grateful for the opportunity it afforded me," Okungbowa's caption read, in part, "I did experience and feel the toxicity of the environment and I stand with my former colleagues in their quest to create a healthier and more inclusive workplace as the show moves forward." 
Hopefully those who experienced an unsatisfactory work environment will be awarded with the safe and supportive workplace they deserve.