The Real Reason Azealia Banks Can't Stand Cardi B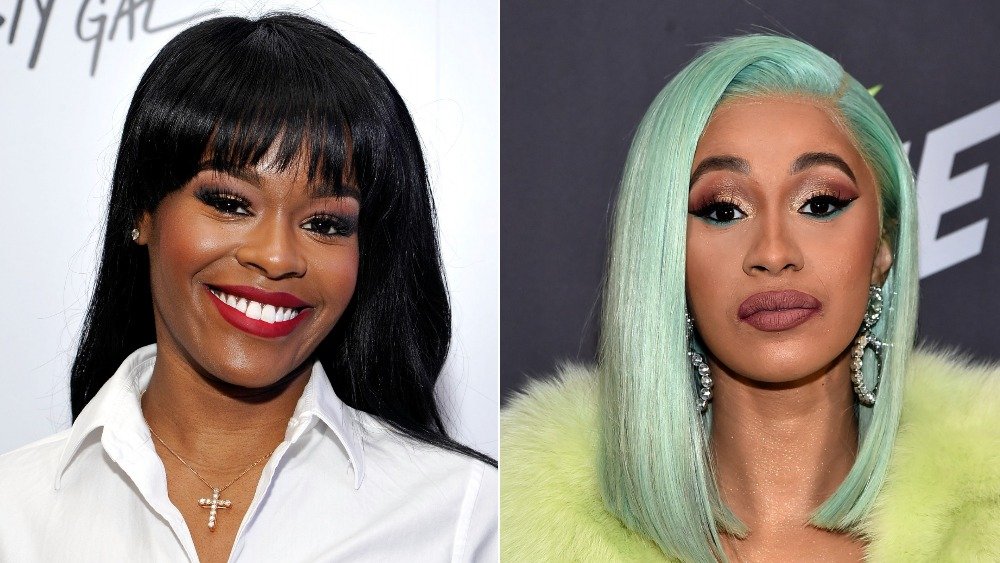 John Sciulli, Theo Wargo/Getty Images
Azealia Banks is no stranger to drama. Over the past decade, she's had her fair share of beef. Whether she's deep in a Twitter feud with Lana Del Rey or in a legal battle with her bank, it seems like there's always something going on with the "212" rapper. While her long list of enemies includes superstars like Nicki Minaj, Lady Gaga, and Lil Kim, there's perhaps no one she hates more than Cardi B. 
The tension between the two artists started brewing in 2017, when Azealia Banks called Cardi B a "poor man's Nicki Minaj" and suggested she used a ghostwriter for her first hit "Bodak Yellow". NME reported that Banks was not at all impressed when "Bodak Yellow" became the #1 song in the world, making Cardi B one of only five female rappers to ever claim the coveted position. Banks attributed the success of the track to institutional racism within the music industry.
In a series of since-deleted tweets, she called out Cardi B and the music executives celebrating the success of "Bodak Yellow." "Spinning this 'for the culture' story when they are simply letting white men at Atlantic buy them into hating their own women," she said. "I wanted spicy Latina and she gave me poor mans Nicki," the peeved rapper concluded (via NME).
Azealia Banks resents Cardi B's persona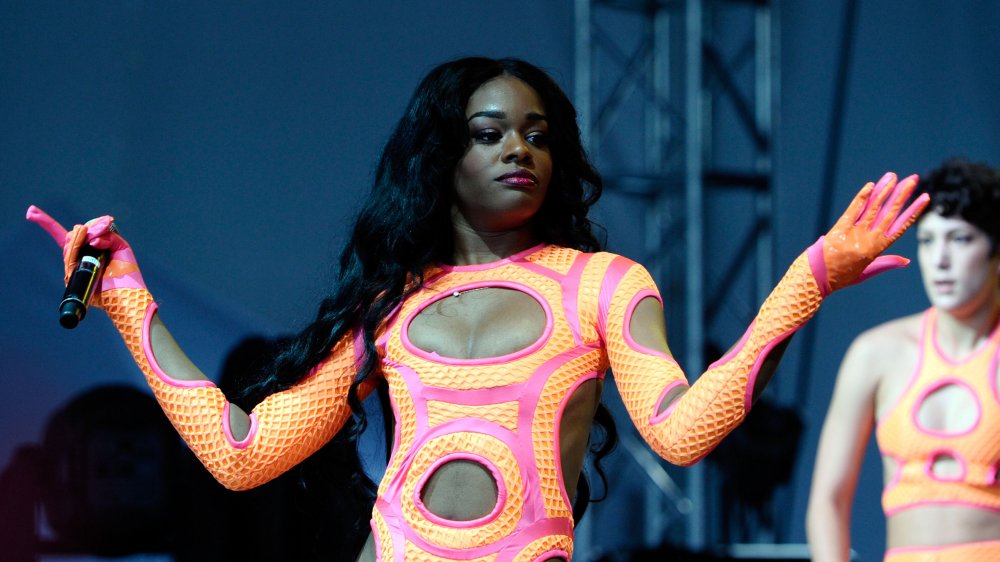 Ilya S. Savenok/Getty Images
Things went from bad to worse in 2018, when Azealia Banks called Cardi B an "illiterate rat" in a since-deleted Instagram post. But instead of apologizing, Banks doubled down in an hour-long interview with The Breakfast Club. "Two years ago, the conversation surrounding black women's culture was really reaching an all-time high," Banks said. "There was just this really, intelligent conversation going on nationally, and then everything just kind of changed, and then it was like Cardi B."
Apparently, Azaelia Banks takes issue with Cardi B's public persona and racial identity. Banks implied that Cardi isn't really Black and said that Cardi embodies a "caricature" that other Black women "would never be able to get away with." She also criticized Cardi B's spelling and poor grammar, hypothesizing that if any other Black female rapper regularly misspelled words and left out commas, they'd be mocked, not adored like Cardi B. 
Cardi B was quick to respond on social media. "All of a sudden I'm the reason why the world is such a terrible place," she said in a tweet. "I be minding my business, I wake up and boom something about Cardi! I don't get it." Cardi also addressed the double standard she believes actually holds female rappers back, writing, "Why is it that male rappers can speak how they want act how they want but people constantly bash me for it. Why do I feel like I have to apologize for being who I am?"
Cardi B deleted her Instagram after Azealia Banks' comments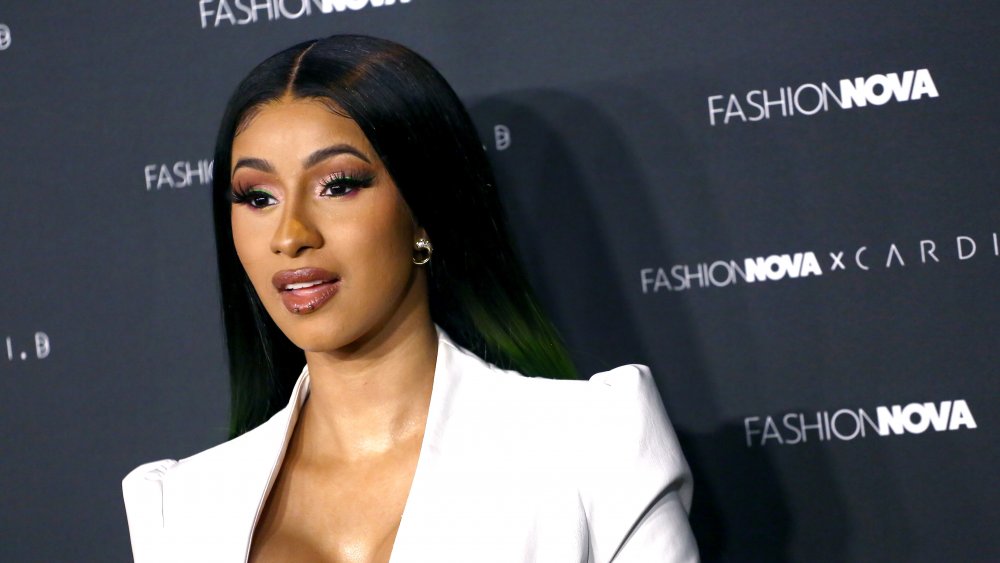 Tommaso Boddi/Getty Images
Before Azealia Banks could come up with a response to Cardi B's tweets, Cardi took the fight to Instagram. NME reported that she posted a lengthy follow up to Instagram, calling Azaelia Banks "a woman who constantly finds joy in belittling Black women" before continuing, "I know who I am! A daughter to a Hispanic father and a Caribbean mother and I'm proud of that!" (via USA Today). 
Cardi also called out Banks for saying she was illiterate, saying, "How smart are you if you don't know that the meaning of illiterate means to not know how to read or write. I can do both, and speak two languages fluently. Just because I mix a few words up forget to use commas or misspell a few words doesn't make me illiterate and doesn't make me stupid." People reported that after responding, Cardi B deleted her Instagram entirely.
Following the feud, Cardi B returned to Instagram, had a baby, and released many other successful singles and albums. But that beef with Azealia definitely isn't the first or last feud that Cardi has had to deal with.