Charlton Heston's Grandson Looks Just Like The Legend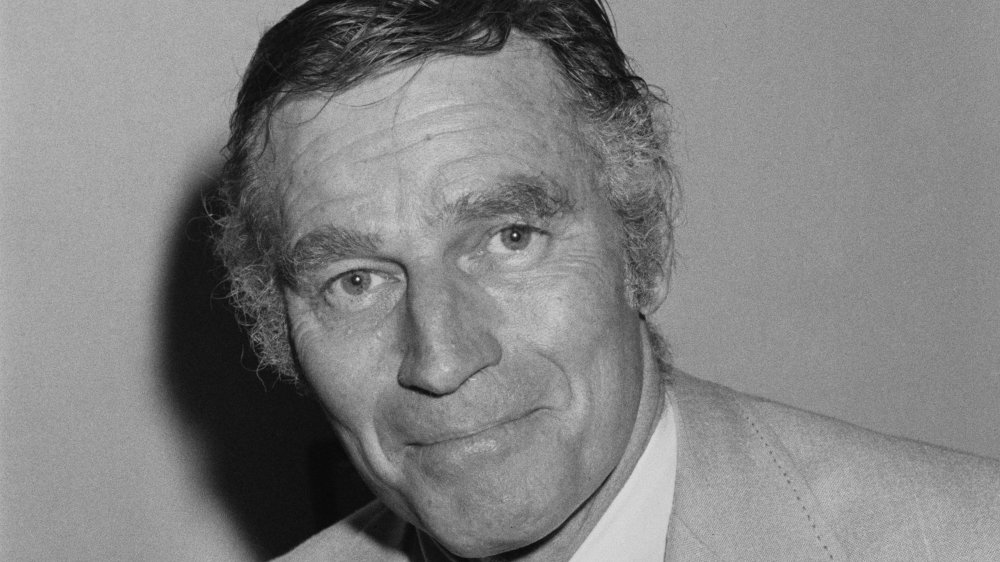 Evening Standard/Getty Images
When you picture a classic, Hollywood leading man, there's a good chance you're picturing Charlton Heston. The statuesque actor — who passed away in 2008 at the age of 84 — appeared in about 100 films over his 60-year career, according to The New York Times. With a tall build and chiseled, ruggedly handsome looks, the star often played biblical and ancient figures. He walked the desert as Moses in The Ten Commandments, navigated a "new," mysterious planet in the original Planet of The Apes and heroically raced his chariot in Ben-Hur, winning himself an Oscar for Best Actor in 1959. 
It's almost an understatement to call epic films like these "classic." Rather, they're foundational movies that necessitate the phrase, "they don't make 'em like they used to." And they wouldn't have been the same without Heston. "... [W]ith his perfect, lean-hipped, powerful body, [Heston] is a god-like hero; built for strength, he is an archetype of what makes Americans win," famous film reviewer Pauline Kael said in her 1968 New Yorker review of Planet Of The Apes. "... [H]e represents American power ... [a]nd he has the profile of an eagle." 
Professional life aside, Heston had two children with wife Lydia Clarke, who he married in 1944 before departing for World War II, according to The Hollywood Reporter. These days, it looks like the legend's grandson, Jack Heston — son of Fraser Clarke Heston — may be getting into the biz himself. And it's easy to see the similarities between them.
Charlton Heston's grandson is also making strides in the entertainment industry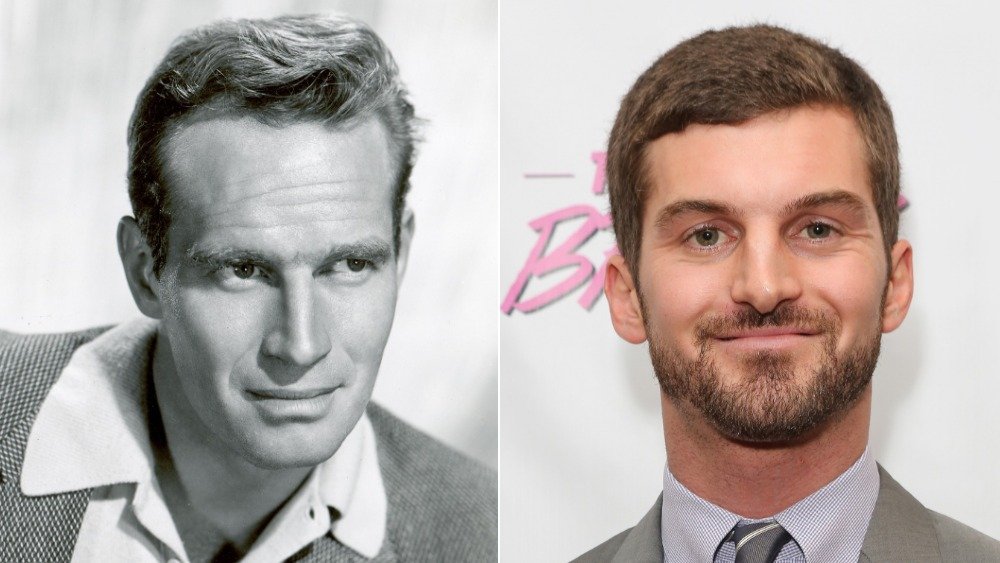 Michael Ochs Archives, Tasia Wells/Getty Images
Jack Heston, grandson of Charlton Heston, clearly looks like the legendary actor. With a similar smirk, carved facial features, thick eyebrows and generally suave looks, it's easy to see the resemblance. That being said, he's taking after his grandfather in more ways than just his looks. Jack seemingly has an interest in being a part of the Hollywood scene.
Charlton's grandson has been producing shorts and films since at least 2013, and in 2018, he debuted a "mini movie" titled The Big Break. According to Social Life Magazine, the movie "satiriz[es] the entertainment industry" from an insider angle. Per Page Six, Jack produced the film "alongside Loren Herbert, son of Pantone creator Larry Herbert, Will Meldman, son of real estate tycoon Mike [Meldman]." As the saying goes, it really is who you know! 
While Jack has some massive shoes to fill as far as reaching the heights of his grandfather, we're excited to see if he continues to make a name for himself in Hollywood.