The Truth About Simon Cowell And Howard Stern's Relationship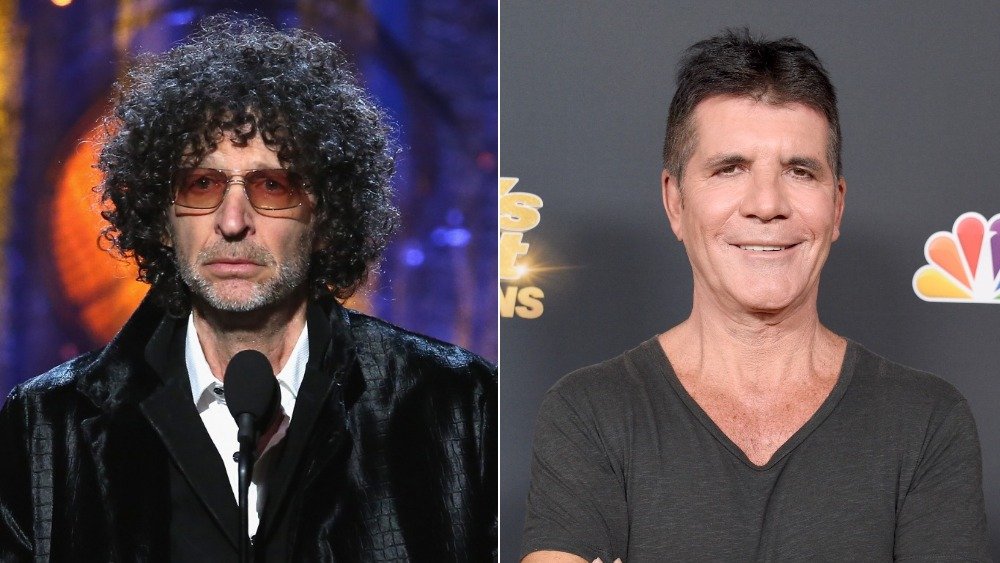 Kevin Kane, Gregg Deguire/Getty Images
Simon Cowell and Howard Stern are two men known for their bold personalities. Cowell has made a name for himself as an opinionated judge on a variety of singing competitions, including American Idol and America's Got Talent, while Stern has a reputation for conducting no-holds-barred interviews on his radio shows. If you think that two such brazen people may not get along, well, you might be right.
Stern and Cowell actually crossed paths on America's Got Talent. If you recall, Stern was a judge for a bit before Cowell came on. While Stern was a judge, viewers got to see a different side to Stern, who was being more jovial and supportive on the show, rather than showing off the brash nature often present in his radio interviews. However, after four seasons, Stern made his exit and Cowell took his place. Seems innocent, no? Stern told Jimmy Kimmel in 2015 after he left that he didn't enjoy the show, according to Yahoo. He also said at the time, according to Life and Style, that he was just too busy to do the TV show alongside his radio show.
However, there's a strong possibility that Stern's exit from America's Got Talent had less to do with his schedule and more to do with Cowell.
Simon Cowell apparently wanted 'America's Got Talent' to get rid of Howard Stern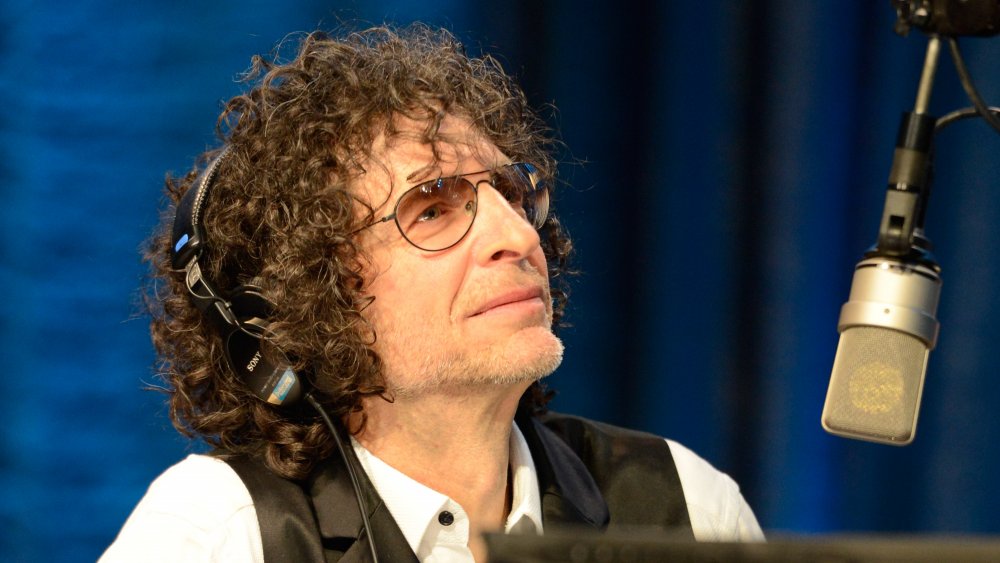 Kevin Mazur/Getty Images
It's likely that Simon Cowell was the reason for Howard Stern leaving America's Got Talent in 2015. If you'll recall the Sony hack in 2014 by the group Guardians of Peace, hackers got into a bunch of Sony emails and released them because Sony refused to hold the movie The Interview. A bunch of private emails got out — including an email from Cowell to the AGT people encouraging them to fire Stern and bring him in as the replacement.
Stern made his exit from the show, but he hasn't forgotten about the shady dealings behind his back. He said on his radio show in 2019, according to Radar Online, "Personally would I love to see Simon Cowell f**king suck one up his *ss. In other words, would I love to see him fall flat on his face." Yikes! Strong words, though fitting for Stern.
He also acknowledged the email hack, saying, "My only beef with [Cowell] is he had a campaign behind my back, which I wouldn't have known if the Koreans hadn't hacked Sony. They exposed these emails he had going, 'We can get rid of Stern and I'll work for so much cheaper.' And by the way, if I had really wanted that job, then I would've been pissed. But I just find him sleazy and he is a liar."
Howard Stern blames Simon Cowell for Gabrielle Union being let go from 'AGT'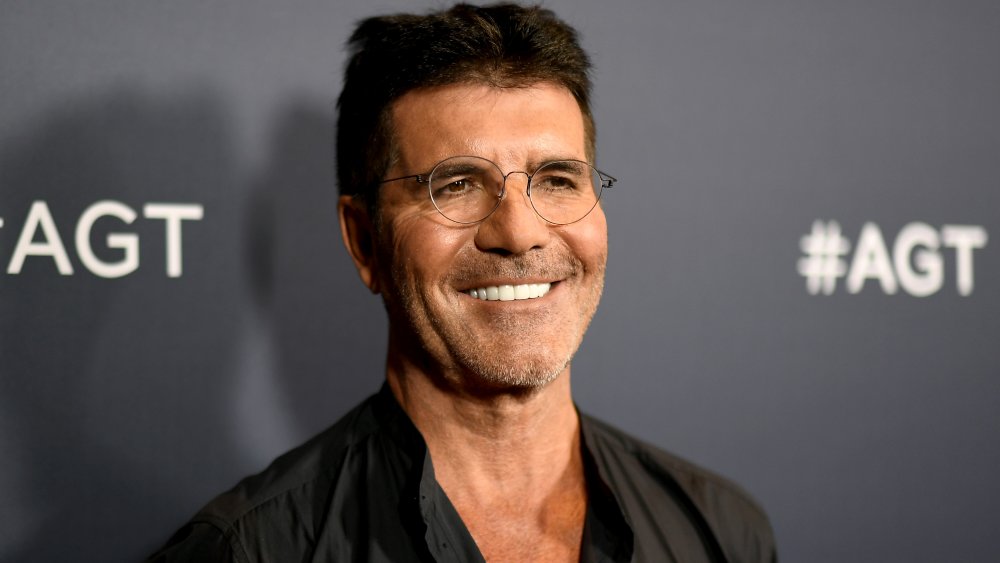 Frazer Harrison/Getty Images
And to really drive the point home that Howard Stern has zero time for Simon Cowell, he also came after the Brit after Gabrielle Union and Julianne Hough left the America's Got Talent team in 2019. On an episode of his radio show in late 2019, Stern said (according to The Hollywood Reporter), "[Cowell] sets it up that the men stay no matter how ugly [the men] are, no matter how old they are, no matter how fat they are, no matter how talentless they are. He replaces the hot chicks with hotter chicks and younger chicks... Howie's [Mandel] doing a fine, serviceable job — why don't they change him? And why don't they change Simon?"
Union made waves with her questionable exit from AGT. She and her husband, Dwyane Wade, called out the toxic culture of the show, according to The Hollywood Reporter, citing times when Union was told her hairstyles were "too Black." Stern still brings the blame back to Cowell for Union's dismissal, and the way he influences the show's judging panel. In the same radio show from late 2019, Stern said of the judges, "This is the ultimate example of a boys' club."
Cowell, for his part, has seemingly said next to nothing about Stern.