The Real Reason Jodie Foster Will Never Get Plastic Surgery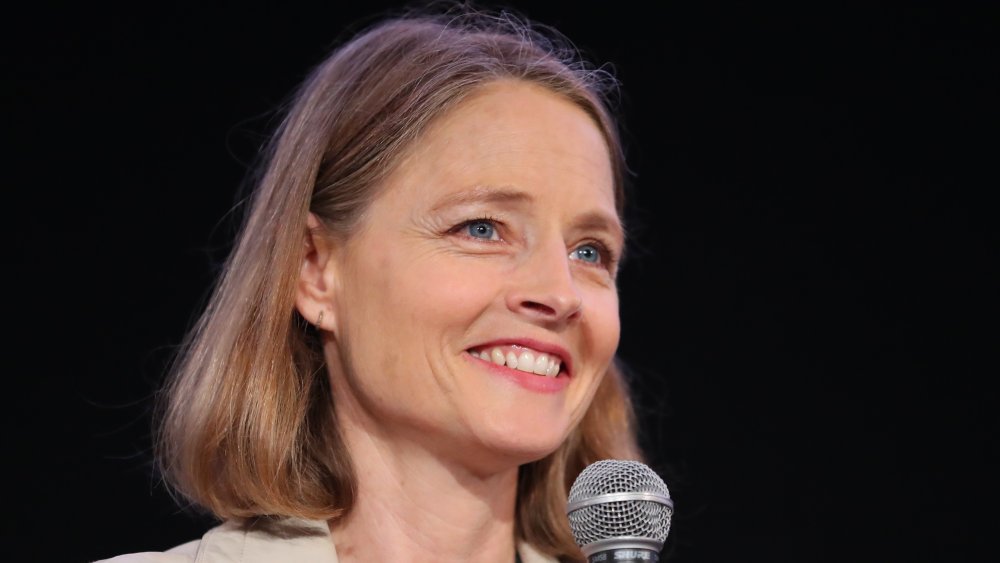 Jb Lacroix/Getty Images
Jodie Foster is one of Hollywood's most uncompromising actors. The star — born in Los Angeles, per Biography — got her start early in a role that may surprise you. In the mid-1960s, Foster made her acting debut as the Coppertone girl (the girl from the sunscreen bottle) in a commercial when she was 3 years old, per AdAge. While she wasn't the original Coppertone girl, it was how Foster broke into the biz!
From there, Foster's most notable performances have been comparatively more serious. For starters, she played the controversial role of a child sex worker named Iris in the gritty classic Taxi Driver across from Robert DeNiro. Her impressive acting chops, at only 12 years old, got her much Hollywood attention. "They were very uncomfortable about my character. Nobody knew how to direct me," she said on The Graham Norton Show in 2016 (via The Independent).
Foster went on to appear in more challenging roles, such as an on-screen assault survivor in The Accused, which won her a Golden Globe, and now-iconically as Clarice Starling, the driven detective at the center of a gruesome mystery in Silence of The Lambs. That 1991 film scored her an Oscar. Throughout her decades-long career, Foster has clearly never shied away from tough roles. So, it may be unsurprising that the star — married to wife Alexandra Hedison since 2014, per BCC — keeps it real and has a hardline stance on plastic surgery.
Keep reading to see why actress Jodie Foster will never get any cosmetic work done.
Surgery is not Jodie Foster's 'thing'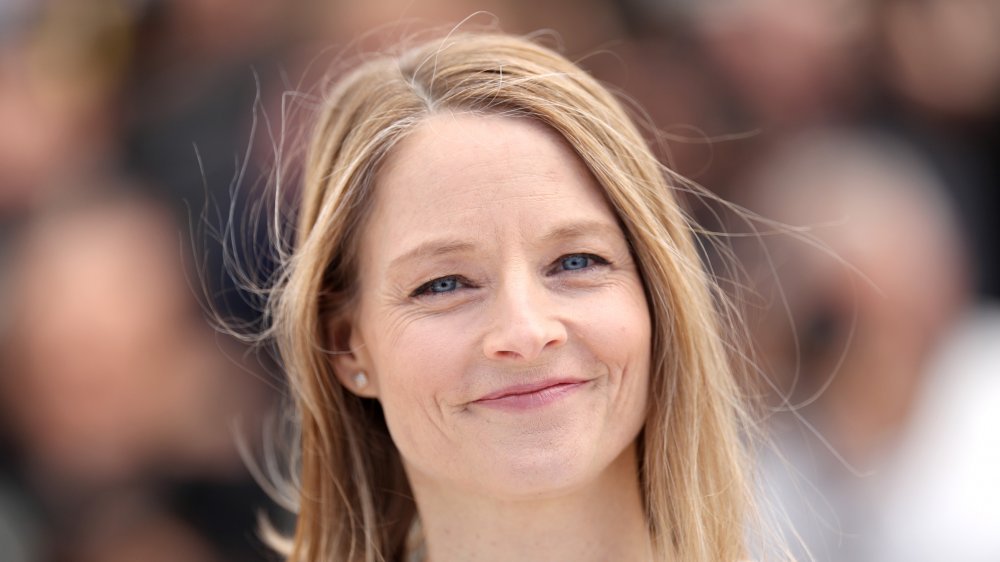 Pascal Le Segretain/Getty Images
Has Jodie Foster ever gotten, or will she ever get, work done? The answer is a hard no, as the actor likes herself just the way she is. 
"It's not my thing," Foster told More Magazine in 2007 (per People). "I don't have anything against it for other people. Whatever they want to do, I'm fine with it. For me, it's really a self-image thing. Like, I'd rather have somebody go, 'Wow, that girl has a bad nose' than, 'Wow, that girl has a bad nose job.'" The star continued, saying she'd prefer someone judge her based on who she is, rather than work she's gotten done that looks unnatural. "I'd rather have a comment about who I am than about something that identifies me as being ashamed of who I am," Foster explained.
The award-winning actress — who has the same signature smile and shoulder-length golden tresses as when she appeared decades ago in Taxi Driver — isn't the only major Hollywood figure to say "no, never" to plastic surgery. Lucy Liu, Amanda Peet, and Heidi Klum have also claimed they'll never get any cosmetic work done. One reason may be that so many stars are unhappy with the results. "I would be scared to go under the knife, but you know, talk to me when I'm 50. I'll try anything," Gwyneth Paltrow once told Harper's Bazaar. "Except I won't do Botox again, because I looked crazy. I looked like Joan Rivers!"