Marisa Tomei's One Regret About Playing Spider-Man's Aunt May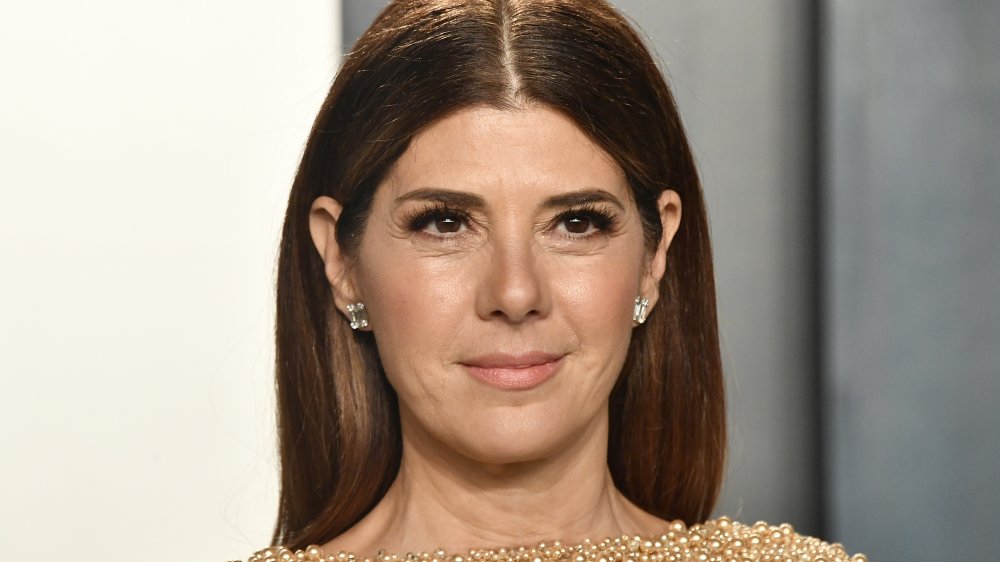 Frazer Harrison/Getty Images
Who could resist Marisa Tomei onscreen? The consistently terrific actor, born in Brooklyn, N.Y., got her big break in the 1992 courtroom comedy classic My Cousin Vinny. As Vinny's opinionated love interest and auto expert (which comes in quite handy), Tomei stole — make that drove away with — the entire film. She gained international praise for the iconic performance as Mona Lisa, won an Oscar that year for her supporting turn over established greats like Judy Davis (though some believed her win was a hoax; really!) and, per Elle, she has since become a fashion inspiration for her shoulder-poufed, leather jacket-clad looks.
Tomei has been a scene-stealer in other films too, making good on that initial momentum. Take The Wrestler, which saw Tomei starring across from a comeback-making Mickey Rourke and earning herself another Oscar nod. But with decades in the business, Tomei has now found herself typecast in a more...specific type of role. 
Tomei joined the Marvel cinematic universe as Aunt May in the Spider-Man films, exposing the star to much wider audiences and bringing a fresh, multi-layered quality to the role (it was previously played by Rosemary Harris — who was some 30 years Tomei's senior). Tomei had yet another fantastic and multi-layered turn as Scott's (Pete Davidson's) widowed mother seeking a fresh start in 2020's King of Staten Island. Yes, the star is crushing these roles, but along the way, Tomei feels she's fallen into a pattern. 
Here's why Tomei sorta kinda might regret her star turn in Spider-Man. 
Marisa Tomei doesn't want to be typecast as the 'mother figure'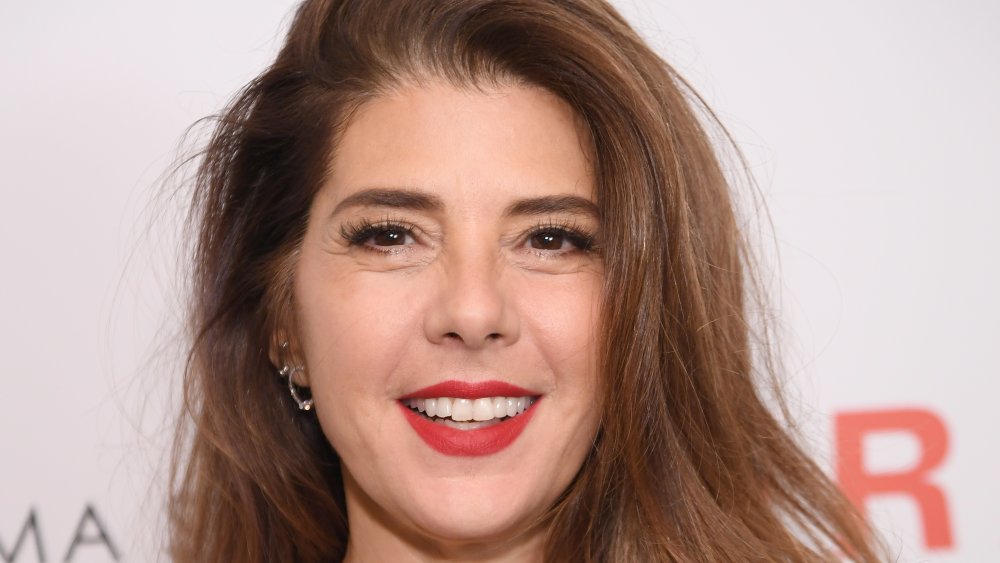 Dimitrios Kambouris/Getty Images
Marissa Tomei is apparently worried about being typecast as a "mother figure." In a June 2020 interview with Collider, the star bluntly revealed that while she enjoyed playing dynamic motherly characters like Aunt May in Spider-Man, she is looking to expand her horizons, like, immediately. 
"I really regret starting down this road [of being typecast] and I really regret starting to do that," Tomei said. "I was, you know, talked into it -– not this, but I mean just that change -– and I really always felt like, 'Oh, I could play a lot of things.' Honestly, it's probably more of a stretch than other things."
While her parental characters have been heavy-hitters with a lot of screen time, Tomei's fear is understandable. Who wants to only play mom? The actor told Collider she could see herself in a lot of film genres, including a "femme fatale" or a noir film. "I still think there are other aspects of even romantic comedies. I really love them, but you know really at a screwball level. There's so many, many -– the breadth of as much as women are, there's so many roles."
We are all for seeing more of Tomei onscreen and can't wait to see what she works on next.