Ellen's Ex Anne Heche Breaks Her Silence On Show Scandal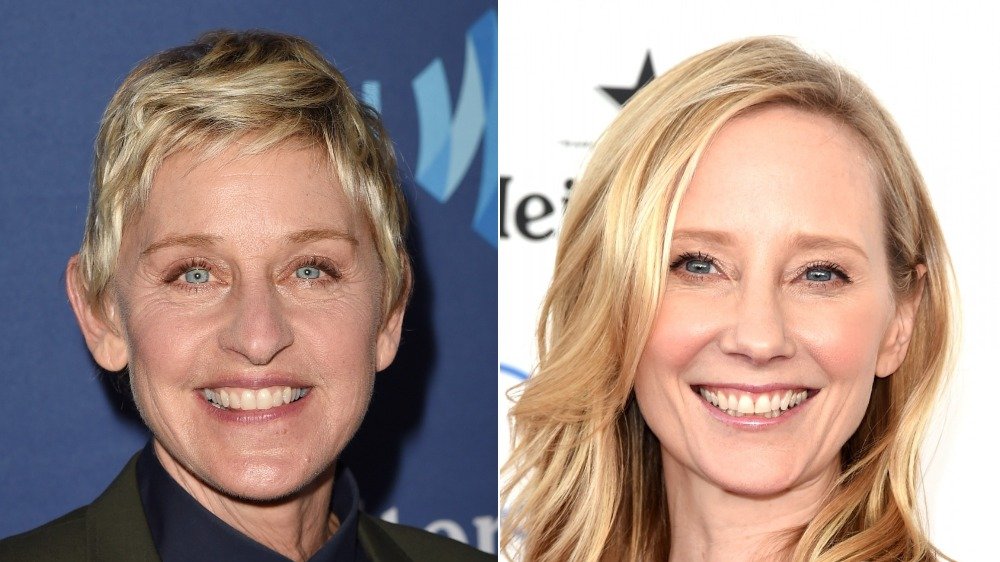 Jason Merritt/term, Jason Merritt/Getty Images
From Portia de Rossi to Katy Perry, many stars have spoken out about Ellen DeGeneres' summer of controversy. And DeGeneres' ex-girlfriend, actress Anne Heche, has joined the growing list. 
Trouble began for the comedian and The Ellen DeGeneres Show host when, in July 2020, BuzzFeed News shared an article detailing the "toxic work culture" behind the scenes of the show, tossing the star and her "be kind to everyone" motto under a microscope. In April 2020, Variety also reported the show's questionable treatment of employees during the COVID-19 pandemic. 
As of this writing, the show is slated to return for its 18th season, per NBC. But DeGeneres has made an effort to heal some wounds, ousting three of the show's producers, according to USA Today, and apologizing to her staff (again) in a mid-August 2020 video call, per People, reportedly telling her employees she "wasn't perfect." In an earlier letter to her staff obtained by The Hollywood Reporter, she promised change as well. 
From Kevin Hart to a former DJ, celebrities and insiders are taking this moment to speak their truth on every level. And another celeb who's done so, with some pretty interesting words, is ex-girlfriend Ann Heche. Here's what the actress, who dated Ellen DeGeneres in the late '90s, had to say.
Anne Heche hasn't spoken to Ellen DeGeneres in years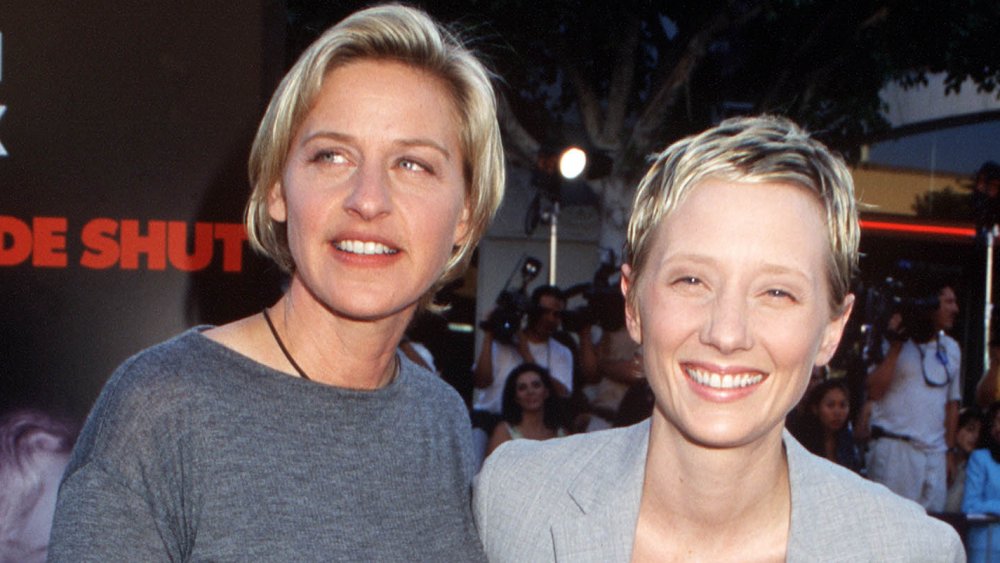 Barry King/Getty Images
So what did Anne Heche, who dated Ellen DeGeneres from 1997 to 2000, have to say about her ex-girlfriend's controversy? For one thing, it's been a while since they've spoken.
"I haven't spoken to Ellen in years. I'd listen to the people who have," Heche told the magazine Mr. Warburton for a September 2020 cover story. She continued, "If I'm standing someplace and I don't like what's going on there and I stay there, it's my fault. So what are the actions that got me there and why can't I get out of it easily if that's not something that I want to be engaged in?" She added, "Ellen is standing where she walks, and that is hers to continue that journey." A little vague, but it sounds like Heche supports DeGeneres' healing efforts thus far. 
Heche and DeGeneres, per People, received backlash for their same-sex relationship in the late '90s, including being escorted out of a film premiere because the two went as a date. "I was told by Fox Studio executives that if I brought Ellen to the premiere, my contract would be terminated," Anne told Mr. Warburton. The Six Days, Seven Nights actress added she has no qualms about her trail-blazing relationship with the star, saying, "Our time was a beautiful part of my life and one that I wear with honor." 
Meanwhile, DeGeneres' current wife Portia de Rossi has been nothing but supportive.