Inside Ashley Biden's Relationship With Her Husband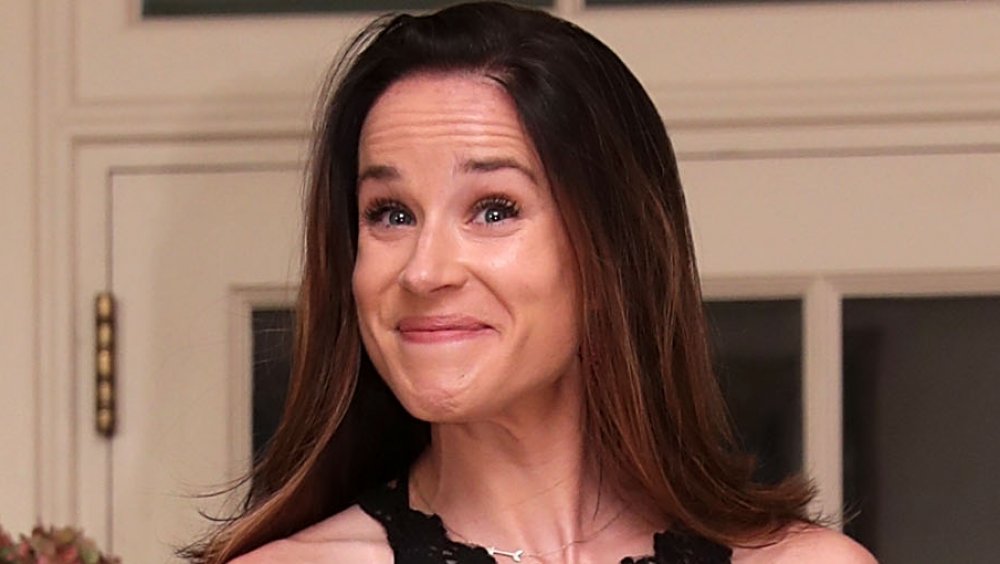 Alex Wong/Getty Images
Thanks to the fact that Joe Biden served as President Barack Obama's vice president for two terms, the Biden family has been making headlines for quite some time now. Add to that Biden's 2020 Democratic presidential candidate nomination and you not only have a famous man, but a famous family.
Joe married his first wife, Neilia Biden, in 1966, per CNN. However, in 1972, she died in a car accident along with their daughter, Naomi, leaving Joe to father their two sons, Beau and Hunter. In 1977, Joe remarried, tying the knot with Dr. Jill Biden (née Jacobs). Over the years, Jill has grown very close to Joe's two sons. In fact, in his 2007 memoir, Promises to Keep: On Life and Politics, Joe noted: "Neilia would always be Mommy, but Jill was Mom." 
Joe and Jill went on to welcome a daughter named Ashley, who has gone on to have a remarkable life, but not without its turmoil. Case in point? As of this writing, she's been arrested twice. However, since her arrests, Ashley has gone on to do great things. After her undergraduate studies at Tulane University, Ashley went on to earn a Master's of Social Work from the University of Pennsylvania, according to The New York Times. 
As far as her personal life goes, Biden's daughter is married to Dr. Howard Krein and we have the details on their wedding and marriage.
Dr. Howard Krein proposed to Ashley Biden in Big Sur
Ashley Biden met Howard Krein through her late brother Beau Biden and they've been together since 2010, according to People. Krein reportedly asked Joe Biden's permission before he popped the question to Ashley on a cliff in Big Sur, Calif., while the sun was setting.
According to ABC News, Krein "is double board certified in otolaryngology and plastic surgery and earned a Ph.D. in biology." He's also a physician as well as an assistant professor of "facial, plastic, and reconstructive surgery at Thomas Jefferson University in Philadelphia." Not only that, but Krein is the chief medical officer of Organized Wisdom, a company his brother co-founded that "provide[s] digital solutions for health professionals." Whew, what a busy guy!
It's no wonder that when the former vice president approved of the match, he reportedly said: "This is the right guy. And he's getting a helluva woman," according to People.
The couple married in 2012 in a ceremony that combined both Ashley's Catholic traditions and Krein's Jewish beliefs, according to The New York Times. The reception that followed was hosted by the Biden family at their lakeside home in Delaware with a family-style dinner served outside. According to People, Joe himself was laying sod and gardening prior to the nuptials to prepare for the hundreds of guests. 
According to ABC News, Krein is an "ardent Democrat," but his Twitter presence is medically focused rather than political. Around the time of their wedding, the outlet reported that the couple planned to "live a quiet, low key lifestyle."