The Truth Behind The MyPillow Guy's New Coronavirus Cure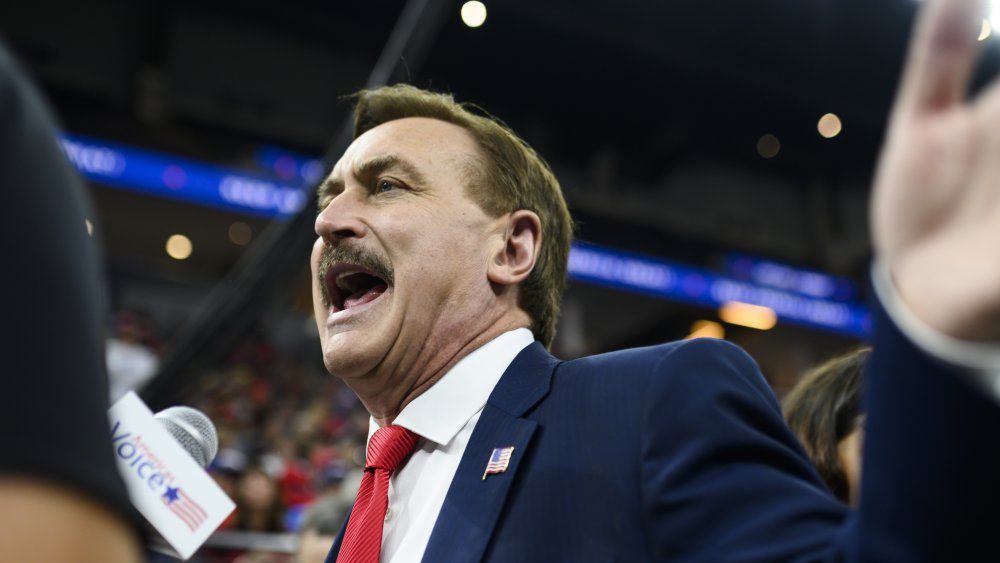 Stephen Maturen/Getty Images
During the early days of the coronavirus outbreak, President Donald Trump touted the unproven benefits of hydroxychloroquine, an anti-malarial drug that the FDA has since cautioned against. But as Mike Lindell, also known as "the MyPillow guy," revealed in a conversation with CNN's Anderson Cooper, he believes he's discovered the next big "cure" for COVID-19 — with Trump's support.
The controversial pillow entrepreneur told Cooper that he helped Andrew Whitney of Phoenix Biotechnology, a company that Lindell owns a financial stake in, score an Oval Office meeting with Trump in July 2020. Housing and Urban Development Secretary Ben Carson was also at the meeting. Lindell advocated that Whitney's use of oleandrin, an extract from the oleander plant, can treat the respiratory illness that's claimed 175,000 American lives (and counting).
"This thing works. It's the miracle of all time," Lindell told Cooper. But the CEO was ultimately unable to describe any specific studies that have tested the drug's impact. "You're just misconstrued because the media is trying to take away this amazing cure that works for everybody."
Cooper then laced into the MyPillow creator. "You have no medical background; you're not a scientist," he said. "The reason he reached out to you is because you have the ear of the president, so he gets a meeting with the president, and you stand to make money from this. How do you sleep at night?" 
Axios confirmed that there are no published studies on the use of oleandrin in humans. So what does this alleged COVID-19 "cure" promise?
Mike Lindell says Donald Trump is 'enthusiastic' about the 'cure'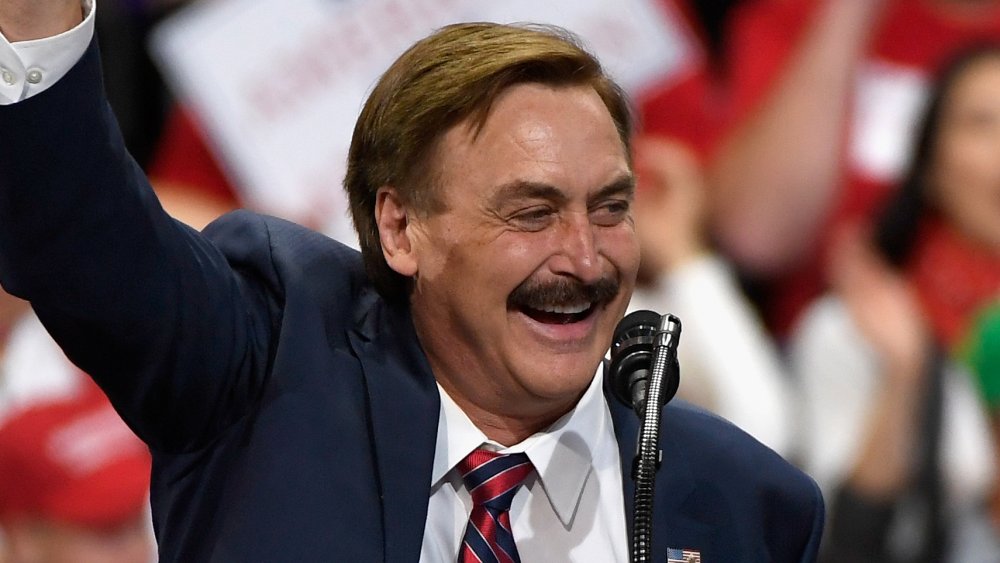 Hannah Foslien/Getty Images
While numerous pharmaceutical companies have been busy developing an effective coronavirus vaccine for months now, "MyPillow guy" Mike Lindell introduced Donald Trump to his proposed treatment in July 2020. Although Lindell told CNN that the president is "enthusiastic" about the prospect, neither he nor Andrew Whitney of Phoenix Biotechnology have been able to sufficiently elaborate on how oleandrin works.
Whitney told Axios that, when he refers to oleandrin as the "cure" for COVID-19, he means that the drug quickly reduces symptoms "in the vast majority of cases." Whitney has supposedly seen the drug's effects "with [his] own eyes," but Professor Sharon Lewin of the University of Melbourne warned officials that there's not enough research to support bringing oleandrin to market so quickly. "Oleandrin looks to have antiviral activity at high doses in a test tube model," she noted. "You'd certainly want to see more work done on this before even contemplating a human trial."
In fact, so far, there's only been one clinical study, conducted by the University of Texas at Galveston, in which scientists found oleandrin can inhibit coronavirus in monkey kidney cells — in a laboratory setting, of course. However, researchers are only cautiously optimistic about these findings, as the study hasn't been peer-reviewed and one of its authors, Robert Newman, has served as both chairman of the scientific advisory board and president of Phoenix Biotechnology. But with any luck, perhaps further research will confirm their hasty claim after all and aid everyone's path to recovery.