The Real Reason Eric Clapton Divorced His First Wife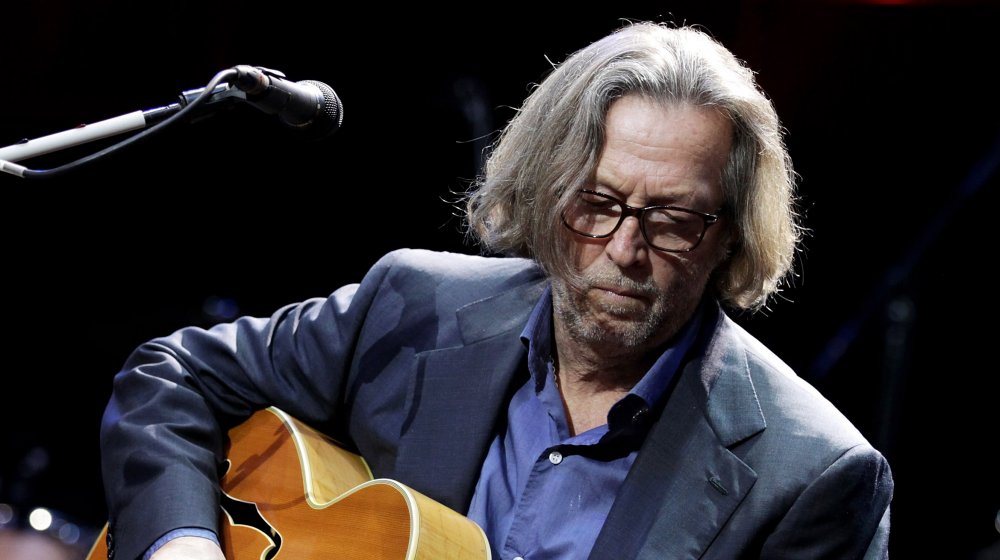 Chris Jackson/Getty Images
Would classic rock be the same without Eric Clapton? With a career spanning decades, the English guitarist and songwriter is responsible for '60s and '70s hits like "White Room," which he penned with his band Cream, and "Layla" (that piano breakdown from Goodfellas — fuhgeddaboudit!). Clapton is the only rocker to be inducted in the Rock & Roll Hall of Fame three times (as a solo artist and with two of his bands), and Rolling Stone declared him the second greatest guitarist of all time. Living legend much?
But during his prime, Clapton's personal life was a little less cut and dry. According to Ultimate Classic Rock, the artist spent much of his heyday pining for a woman named Pattie Boyd. He even wrote the song "Wonderful Tonight" about her. The problem was, Boyd was married to another rocker: Clapton's best friend and Beatle, George Harrison. According to People, Clapton told the Beatle, "I'm in love with your wife, what are you going to do about it?" Harrison reportedly replied, "Do whatever you like. It doesn't worry me."
Apparently it didn't; Pattie Boyd and George Harrison split in 1974, and Clapton swept in, marrying the British model in 1979. Happy ending, right? Well, nine years later, per People, their marriage had fallen apart. And it was one of the messiest events in rock history, with a setlist including alcohol abuse, raging infidelity, and more. So what happened between Eric Clapton and his first wife Pattie Boyd? Let's take a look. 
Eric Clapton had kids with other women while married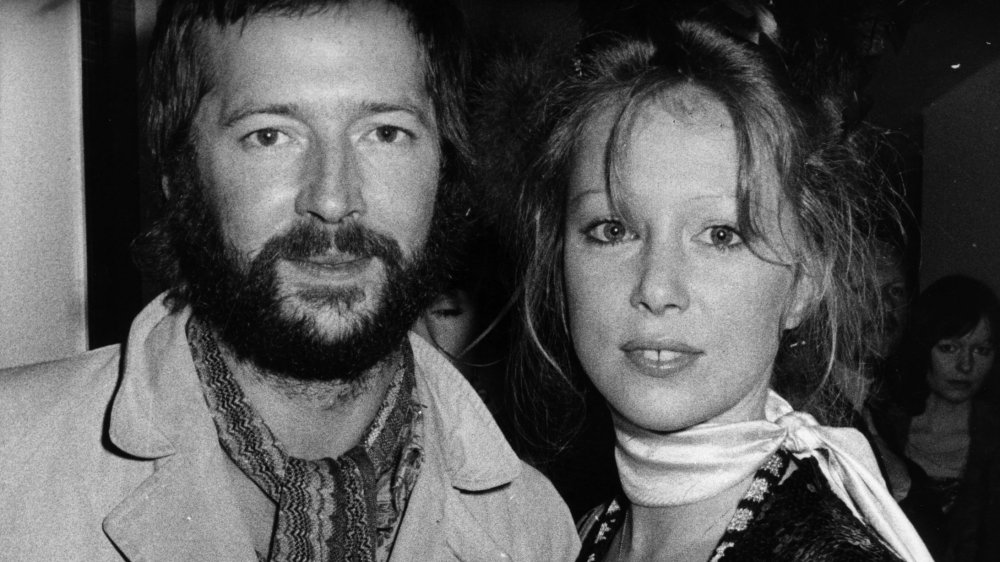 Evening Standard/Getty Images
What went down between rocker Eric Clapton and Pattie Boyd? For one, Clapton hadn't kicked all his habits. The star, though apparently weaned from his heroin addiction since 1974, per People, was still caught in a storm of alcohol-induced despondency. "I had shotguns, and was practically toying with suicide," he said of those years in the 2015 biography Motherless Child.
Boyd echoed as much in a 2018 interview with Stars at 60. "He very gradually started drinking too much alcohol. Then that increased until it became a big, major problem," she said, calling the singer "verbally abusive." 
Sadly, as their marriage progressed, another issue arose in Boyd's reported inability to have children. "I did consider adopting," Boyd added. "But Eric didn't like the idea at all." Meanwhile, it seemed Boyd wasn't the only woman who looked "Wonderful Tonight." Clapton was cheating while on tour, and per Stars at 60, he even fathered two children with other women while married. One was son Conor, who tragically died in 1991 after falling from a balcony, per The New York Times. 
Between the substance abuse, the infidelity, and the secret children, things essentially crumbled between Boyd and Clapton. "It was horrible. It was a stab in the heart, horrible," Boyd said. 
After the two finalized their divorce in the late 1980s, Boyd remarried, as did Clapton, having three more tots, and they're on okay terms with each other today. But it's hard to forget this sweet, complicated romance gone terribly wrong.