Inside Vanessa Trump's Divorce Settlement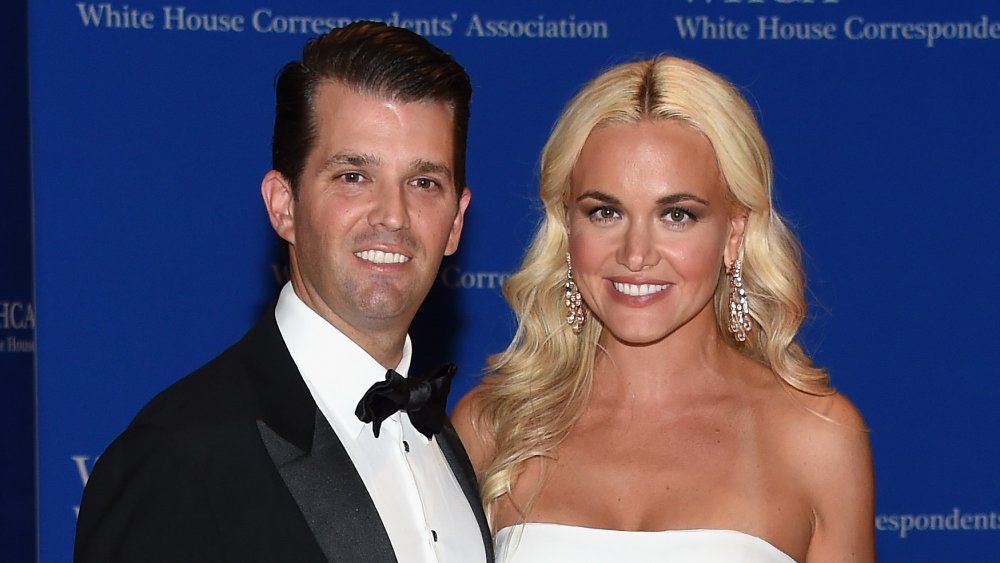 Larry Busacca/Getty Images
As Donald Trump, Jr. and girlfriend Kimberly Guilfoyle stepped into the spotlight for the first round of the Republican National Convention in August 2020, ears were tuned into their impassioned speeches as both spoke out in support of Donald Trump's second-term campaign. Yet while Guilfoyle has become an increasingly vocal member of the president's team, she isn't the first woman to stand by Don Jr.'s side. For nearly 13 years, Don Jr. was married to wife Vanessa Trump, with whom he shares five children. However, as rumors of Don Jr.'s infidelity came to light, Vanessa officially announced their impending divorce.
"After 12 years of marriage, we have decided to go our separate ways. We will always have tremendous respect for each other and our families," their joint statement read (per New York Daily News). "We have five beautiful children together and they remain our top priority. We ask for your privacy during this time."
However, while Vanessa's initial filing claimed the divorce was uncontested, the couple couldn't come to an agreement on division of marital assets, child custody, and child support payments (via People). In an unexpected turn of events, Don Jr. sought insight into Vanessa's finances, as she had just inherited millions from her late father's investment in Rao's Specialty Foods prior to their separation. But, as New York City divorce attorney Raoul Felder told People, Don Jr. couldn't legally get his hands on her sudden windfall.
So, how did Don Jr. and Vanessa finally come to an agreement?
Vanessa Trump's personal fortune was called into question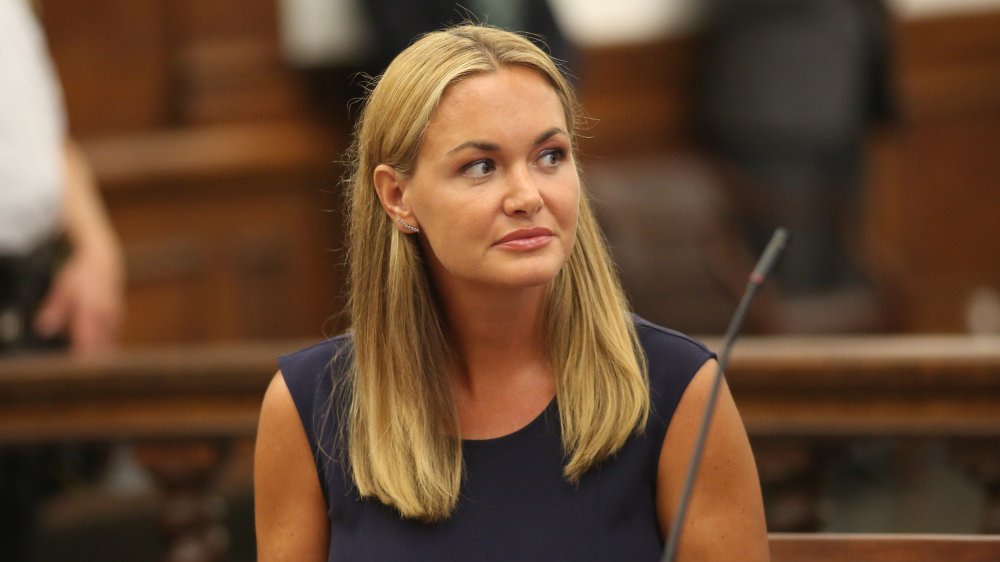 Pool/Getty Images
Shortly before Donald Trump, Jr. and Vanessa Trump announced their separation, the mother of five inherited an undisclosed amount of money, thanks to her late father's previous investments. According to Page Six, Vanessa's father, prominent lawyer Charles Haydon, "invested as much as $1 million in Rao's Speciality Foods back in the day, and controlled 30 percent of the company." Therefore, when the brand sold for $415 million in 2017, all of Haydon's heirs received their own hefty paydays.
Don Jr. subsequently filed his "defendant's demand for statement of net worth" with Manhattan Supreme Court to determine Vanessa's personal assets as they pertained to their divorce settlement. However, his request was ultimately denied because, as New York City divorce attorney Raoul Felder told People, "the statute says that third-party gifts, or money you get from third parties directly, is not included in a marital pot. So she is absolutely secure."
Don Jr. and Vanessa finally settled their differences, winning praise from Judge Michael Katz. "You have prioritized your children and taken steps to shield them from what could have been an invasive litigation process," he said (per Page Six). "Not everyone is able to do that." Because the former couple agreed to enter into a confidentiality agreement, specific details about their settlement were never made public, so we'll never truly know how much money Vanessa received. Her inheritance, however, should keep the former model and actress comfortable for some time.