AnnaSophia Robb Is Unrecognizable With A Shaved Head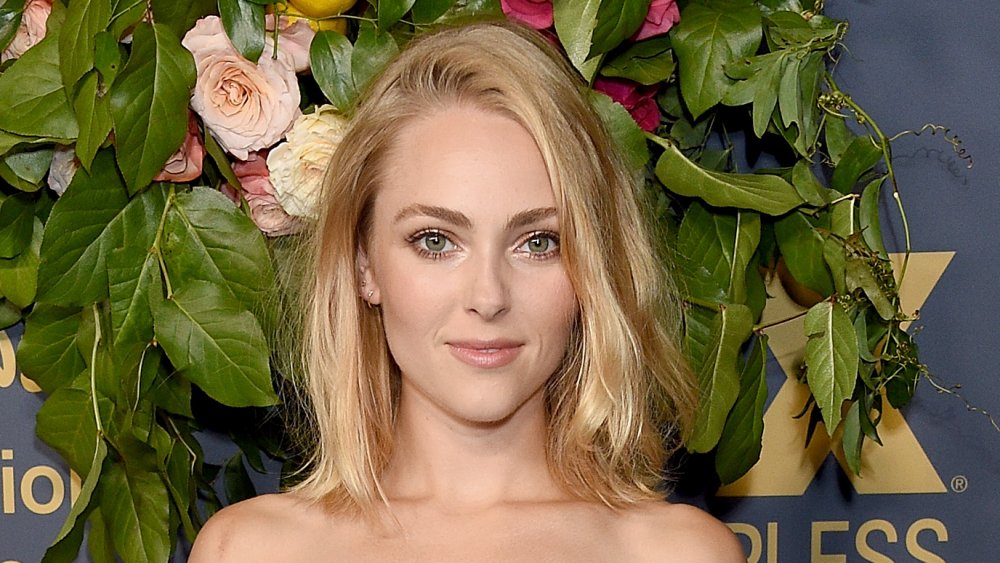 Gregg Deguire/Getty Images
This content was paid for by Quibi and created by Nicki Swift.
AnnaSophia Robb broke the internet when she debuted her shaved pixie hairstyle in November of 2019. The Carrie Diaries star took to Instagram to debut the new hair-do. In the post, Robb donned a blue sweater and lime green hoops, which only accentuated her short, dark "lewk" — a far cry from the long, wavy blonde locks her fans are used to. Robb kept the caption short and sweet: "New hairs. Who dis?"
Celeb pals were quick to jump on the post and celebrate their friend's new style, including actor Patricia Arquette, who gave her seal of approval with the comment "beauty!" Robb playfully replied back to her, "shaved it myself hehehe."  Still, many fans were grief-stricken at the mere thought of Robb cutting off all of her hair. One Instagram user commented, "Noooooo," while another asked, "Whyyyy???"
And while Robb is certainly her own woman and can choose to wear her hair any way that she wants, it's not hard to see why her fans would be curious as to what exactly prompted the drastic change. Lucky for you, we have all the deets! Keep reading after the jump to find out!
AnnaSophia Robb shaved her head for a Quibi series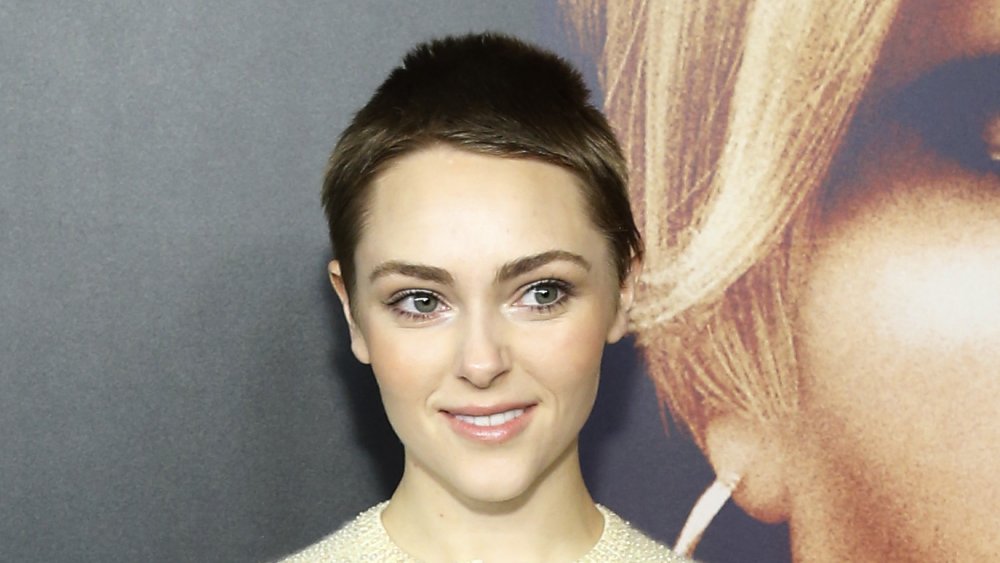 John Lamparski/Getty Images
As it turns out, AnnaSophia Robb shaved her head not to make a fashion statement, but rather as part of her role in the Quibi series The Expecting. But, that's not to say she's not into it. Quite the opposite actually. Robb spoke candidly about shaving her head and how she's tapped into a tougher, more no-nonsense side of herself. "I fully shaved my head for a role in a new show on Quibi called The Expecting," the actress told Fashionista." When I had a shaved head, I felt like tough. I felt like a badass. People just treat you differently when you have a shaved head. You don't get as many cat calls. Other people with short hair, they make eye contact in solidarity."
She also mentioned that older women are really digging her look as well. "I've never had so many older women say they like my haircut, which is really interesting, because when I think about most women who have shorter hair, they're older women. They've chopped it off. My mom has always had short hair. So a lot of older women would be like, 'I love your haircut.'" Hey, if it's good enough for Mom, it's good enough for us, right?!
Head on over to the subscription-based streaming service Quibi to watch Robb in action and catch an even better glimpse of the new 'do.