The Real Meaning Behind Katy Perry's 'Teary Eyes'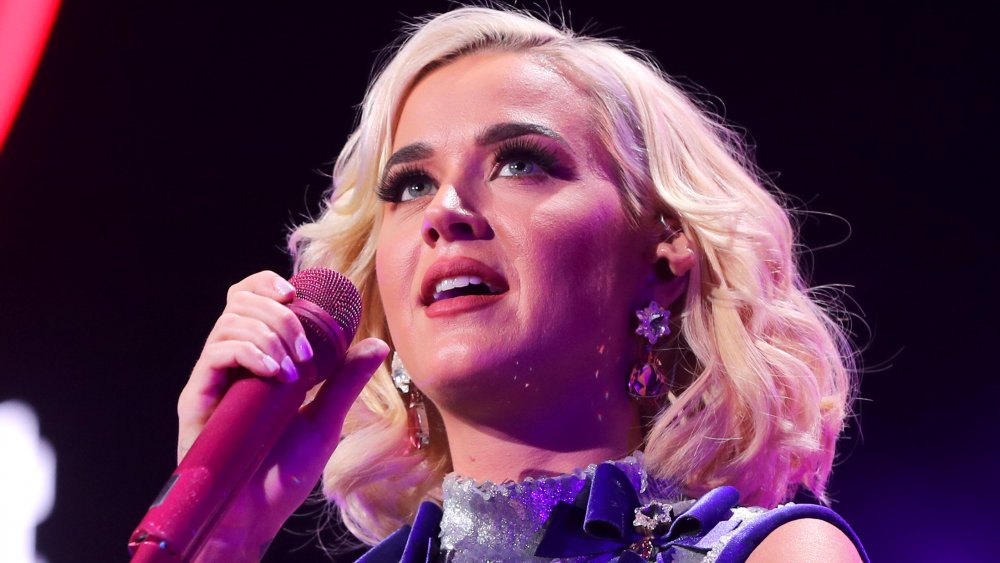 Adam Bettcher/Getty Images
On Aug. 28, 2020, Katy Perry released her sixth studio album, Smile, a 12-track project that melodically encapsulates the new mother's past few years filled with life-changing moments. As she explained in a 2020 interview with NPR', the album is "a product of [her] going through quite an emotional, spiritual, mental journey since 2017." She added that she's since "rewir[ed] how [she thinks] about life and a lot of those negative ways that [she] thought about life."  
Though many of Perry's chart-topping tracks have seemingly been more literal in their meanings — "I Kissed a Girl," "Fireworks," and "Dark Horse," to name a few – Smile is more mysterious and showcases the "Roar" singer's growth as an artist, a mother, and a woman. One track in particular, "Teary Eyes," even touched on an aged tableau and may give depth to the album's colorful, melancholy cover art. Keep scrolling to learn more about Perry's teary eyes. 
'Teary Eyes' is actually a joyful song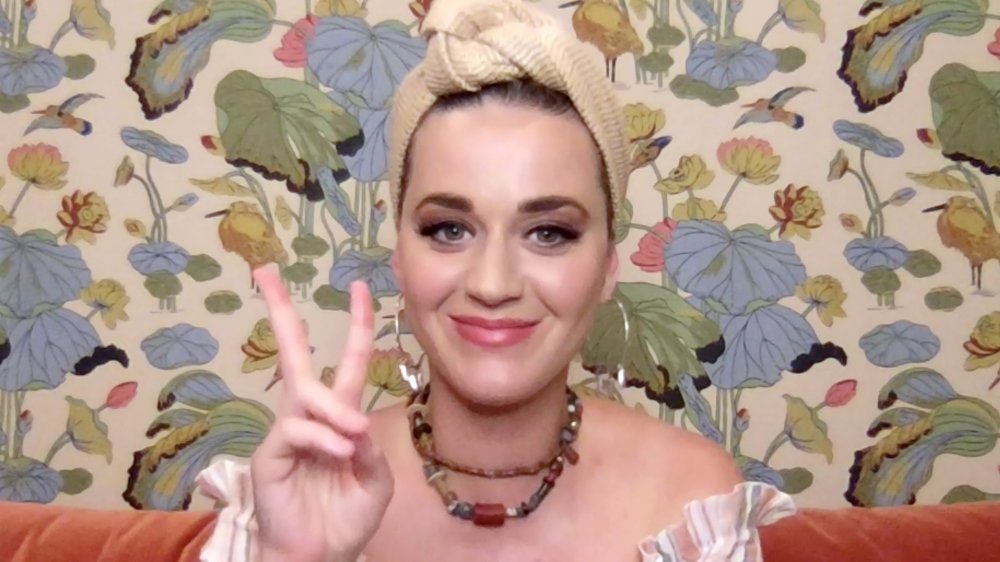 Getty Images/Getty Images
Katy Perry's album Smile has two consecutive songs that seemingly have the same meanings: "Cry About It Later" followed by "Teary Eyes." As noted by the New York Times, both songs touch on "the well-worn pop tableau of crying on the dance floor." In a June 2020 radio interview with KC1010's Adam Rivers (via Billboard) Perry shared the inspiration for "Teary Eyes," in particular. 
"I mean, there is one song on the record called 'Teary Eyes,'" she said, "and it's really about just dancing through your tears. And I'm like, 'Wow that really resonates. That slaps, that hits hard for me right now.'" The theme is in perfect alignment with the album cover, which shows the singer loosely depicted as a clown (red, ball nose intact) with a sad look on her face. In a July 2020 Instagram post, Perry explained the meaning behind the cover art. 
"I wrote the title track from the album when I was coming through one of the darkest periods of my life and had lost my smile," read the caption. "This whole album is my journey towards the light — with stories of resilience, hope, and love." What's more "cry on the dance floor" than that?"