The Real Meaning Behind Katy Perry's 'Small Talk' Lyrics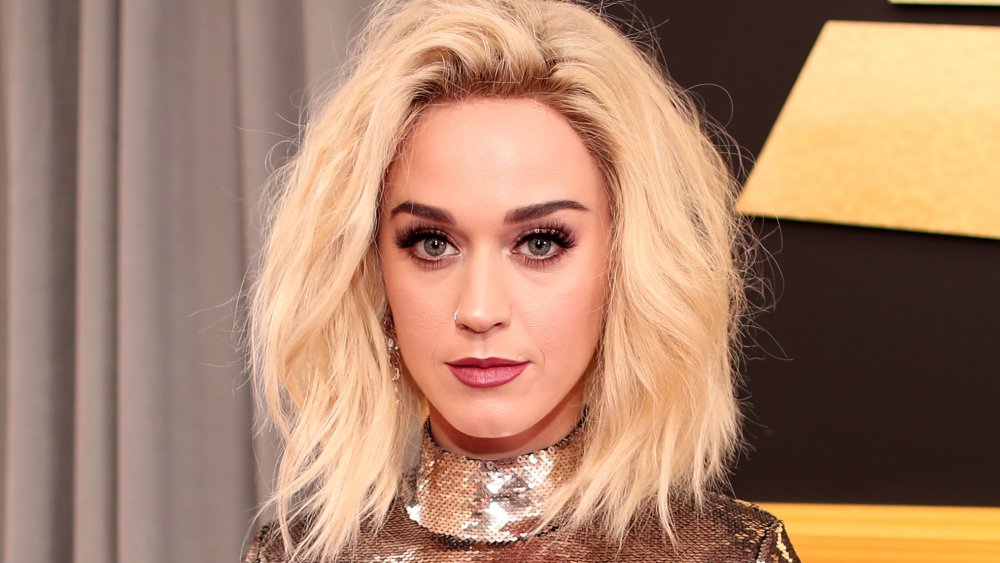 Christopher Polk/Getty Images
Enough "Small Talk." Katy Perry's new album is imminent. The pop icon is releasing her fifth album, Smile, at midnight on Aug. 28, 2020, and some of the songs' lyrics have our minds wandering. 
Perry — who on Aug. 27, 2020 also announced the birth of her first child, daughter Daisy Dove Bloom, with partner Orlando Bloom (what a week!) — is never one to disappoint. On 2017's Witness, she pushed the boundaries of her sound, albeit maybe a little too hard, with energetic singles such as "Swish Swish." In 2013, she unleashed her album Prism, which featured "Dark Horse," a song that would take the reigns as one of the most-watched Youtube videos in history, according to Thrillest (though it's since faced legal backlash). Perhaps most famously, in 2010, Perry wished unto us her Teenage Dream, a bubblegum pop touchstone that tied the record (with Michael Jackson's Thriller) for most Billboard No. 1's on a single album. In other words, few artists have reached heights of pop excellence as high as Katy Perry. 
One of the songs on that 2010 masterpiece was the wistful "The One That Got Away," which, per Insider, is actually about Perry's ex, singer Josh Groban. In a similar vein, in August 2019, Perry dropped "Small Talk," a breakup bop and the second single from Smile (the first was Never Really Over.) So who is the seemingly pointed "Small Talk" about? Let's take a closer look at this particular Perry track. 
'Small Talk' is about lost love, but with which Katy Perry ex?
Katy Perry's fifth album, Smile, may feature some of the singer's most thoughtful songs, but the second single, "Small Talk," which she wrote with Charlie Puth, Johan Carlsson, and Jacob Kasher Hindlin and released on Aug. 9, 2019, has us wondering: Who was Perry's muse?
"Small Talk" is a musically understated, lyrically-loaded stand-out track that's seemingly all about running into someone you used to share your world with but no longer do. "Isn't it strange that you used to know me...and now you see me and just say 'Hey'," she sings. The single arrived alongside a technicolor-tinged lyric video, with a music video starring Perry dropping later that month. But wait, which of Perry's exes is she referencing when she sings about going from "strangers to lovers to strangers?" Could it be ex-husband Russell Brand or musician ex Diplo, as Paper Mag pondered. In the end, it may just be about...all of them. 
"The main message of this song is just how bizarre it is in our lives that we could be so intimate with someone for a period of time and then that finishes and they still are alive...and you see them and that intimacy is no longer there," Perry said on Youtube. As she welcomes her first child and this refined musical chapter, "Small Talk" may just be Perry at peace and at her most generally reflective. And that's okay!