Inside Cynthia Scurtis' Relationship With Jennifer Lopez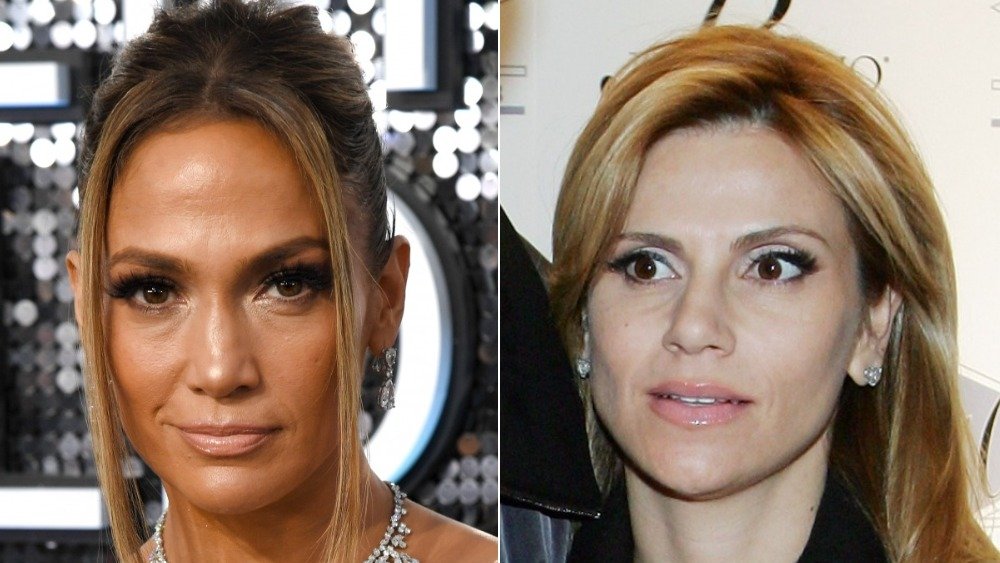 Kevin Mazur, Ethan Miller/Getty Images
Jennifer Lopez and Alex Rodriguez are the epitome of a power couple, but this pairing is not without its baggage. A-Rod and his ex-wife, Cynthia Scurtis, endured a messy divorce that included infidelity accusations and child support battles over their daughters, Natasha and Ella. Fortunately, their co-parenting relationship seems copacetic these days. J. Lo has twins Max and Emme with ex-husband Marc Anthony, but they appear to have a rather amicable relationship. Not only that, but it seems like A-Rod and Anthony get along well too, with the Yankee alum sharing a video of him sitting between the exes at a children's concert in May 2019. In contrast, the truth about the dynamic between Scurtis and Lopez remains murky. 
Are they best friends? Probably not, but assuming they're enemies also feels like a stretch. Needless to say, Scurtis' own brother, Constantine Scurtis, has done the latter...in a roundabout way. This is a little hard to follow but here goes: According to a 2018 report in the New York Daily News article, Constantine's lawyer, Joel Denaro, said that A-Rod's lawyer had "possession of communications in which [Cynthia] allegedly made disparaging remarks about" Lopez. Rodriguez denied it, but why would someone's own brother say stir up drama in the press?
J. Lo reportedly got involved in child support drama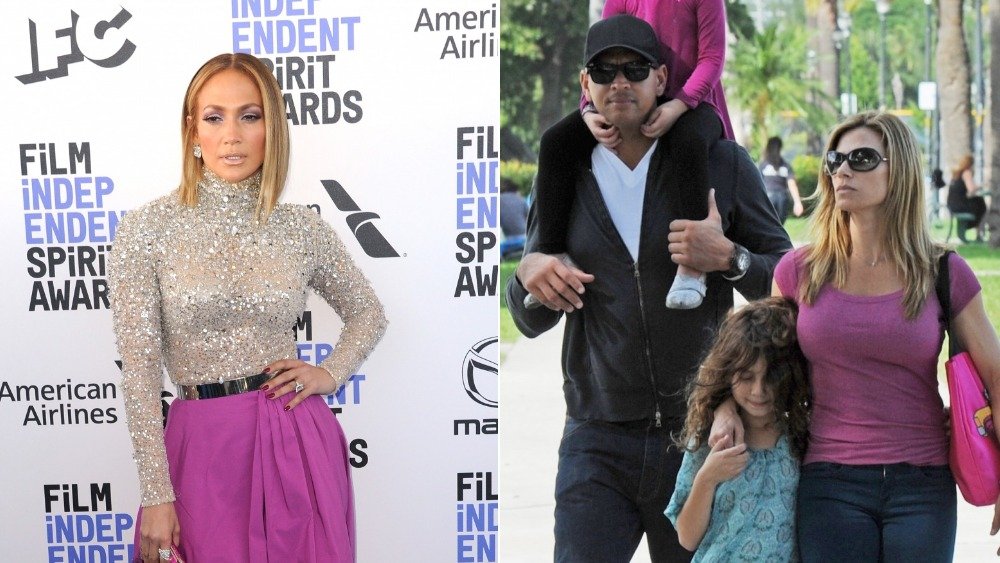 Albert L. Ortega / Getty Images
In November 2018, Page Six reported that Jennifer Lopez showed up to a mediation session between Alex Rodriguez and Cynthia Scurtis over child support payments. Scurtis was supposedly "blindsided" by J. Lo's presence, and one source claims Lopez made Rodriguez leave the room when Scurtis was there. That doesn't sound like a productive way to conduct a mediation. Nevertheless, a supposed insider claimed Lopez is "driving the bus" when it comes to this blended family. 
Scurtis and her attorney did not comment on the mediation itself, but A-Rod's ex did allude to something being not quite right. "All I can tell you, there's been a shift, and I'm not sure what to attribute it to," she said, adding, "Alex has dated some wonderful women since our divorce, many of whom have had positive relationships with our children. Alex and I have worked well trying to create a stable environment for our daughters and there has never been an issue. Until now." Uh oh. It's also worth noting that Scurtis did toss a positive comment into the mix. "Everybody got along. Everything was fine. This is all new." 
Back in 2018, the romance was relatively "new," but Lopez and Rodriguez took their relationship to the next level when they got engaged in March 2019. Days after, Scurtis told Radar Online, "I'm happy for them. Other than that I have no comment." The website said she made her remarks with "scowl," but hey, maybe that had more to do with being hounded by the press and less to do with Jenny with the rock.
Jennifer Lopez and Cynthia Scurtis are keeping up appearances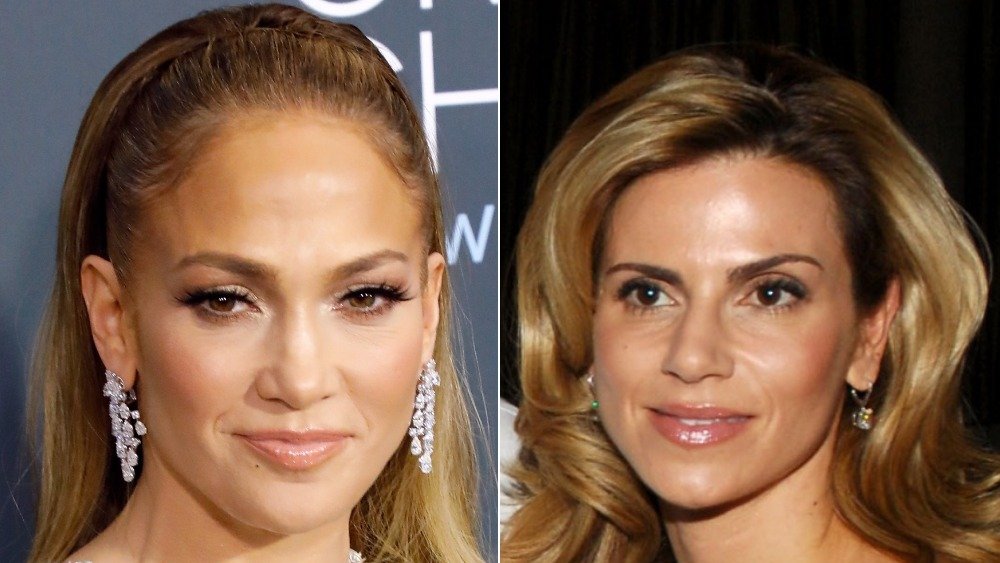 Taylor Hill, Rob Loud/Getty Images
Despite reports of contention, Jennifer Lopez and Cynthia Scurtis have put on a happy face together. In May 2019, Alex Rodriguez shared a blended family photo after daughter Natasha Rodriguez's middle school graduation ceremony that included J. Lo and Cynthia's kids. "It made his day to have his whole family celebrating together for his daughter's special day," a source told HollywoodLife. "It makes Alex extremely happy and fulfilled to see how incredibly Jen and Cynthia get along with each other." 
In February 2020, another one of those "inside sources" spoke to Entertainment Tonight about Lopez and Rodriguez's upcoming wedding. Reportedly, "the couple is all love, and will be inviting their exes." Names weren't mentioned, but presumably the term "exes" refers to Scurtis and Lopez's ex-husband, Marc Anthony. Then again, if the bride and groom invite all their exes, that could make for one heck of a party. 
In April 2020, J. Lo and A-Rod celebrated daughter Ella Rodriguez's birthday with a drive-by party to comply with coronavirus safety guidelines. In addition to some appearances from Ella's friends, Lopez and Scurtis were also photographed together, so even if these two ladies aren't besties, they are certainly maintaining a mature relationship in the presence of their children.