Why Ellen DeGeneres Made Mariah Carey 'Extremely Uncomfortable'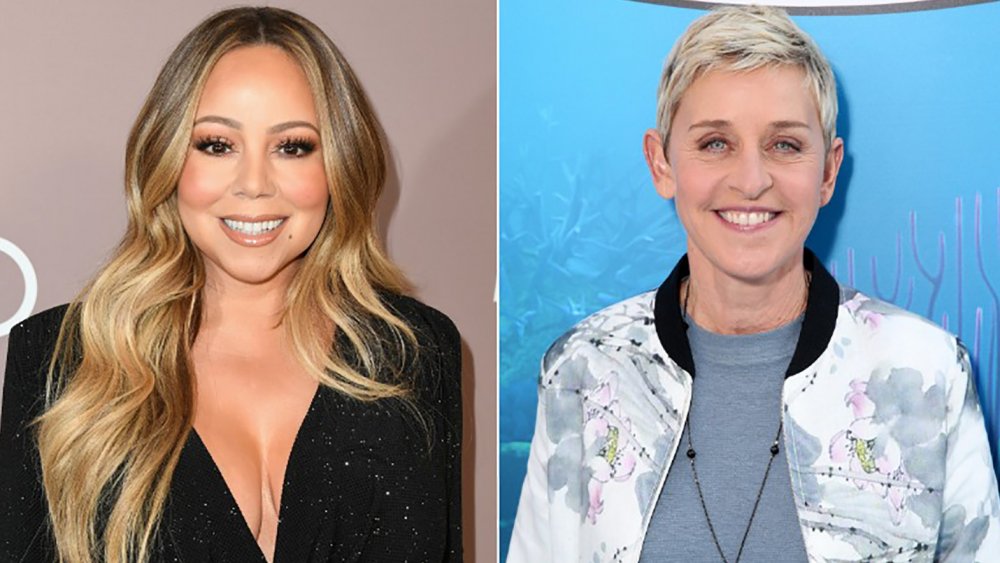 Jon Kopaloff, Todd Williamson/Getty Images
In July 2020, BuzzFeed News published allegations from one current employee and 10 former staffers about the toxic environment behind-the-scenes at The Ellen DeGeneres Show. One employee dragged Ellen DeGeneres for the irony of her "be kind" catchphrase, claiming, "That 'be kind' bulls**t only happens when the cameras are on. It's all for show." Others opened up about alleged incidents where they got punished for going to funerals and taking medical leave, while one Black employee claimed they faced racist comments from senior staffers. In addition to examining the allegations from talk show employees, fans dug up old interviews DeGeneres had conducted, to seemingly provide evidence of her inappropriate behavior with guests. 
One clip that has made the social media rounds is from Mariah Carey's 2008 appearance on the show. At the time, there were rumors that Carey and then-husband Nick Cannon were expecting their first child together, which was something that they hadn't announced yet. DeGeneres seemingly saw the speculation as an opportunity to get some exclusive scoop, encouraging the Grammy winner to admit to being pregnant. When DeGeneres said, "People are saying that your pregnant," Carey kindly told her, "Don't discuss that," according to Glamour. However, it appeared DeGeneres already had a plan in motion to break some pregnancy news. 
Over a decade later, in August 2020, Carey reflected on that interview and explained why she felt "extremely uncomfortable." 
Mariah Carey had a 'hard time' after the interview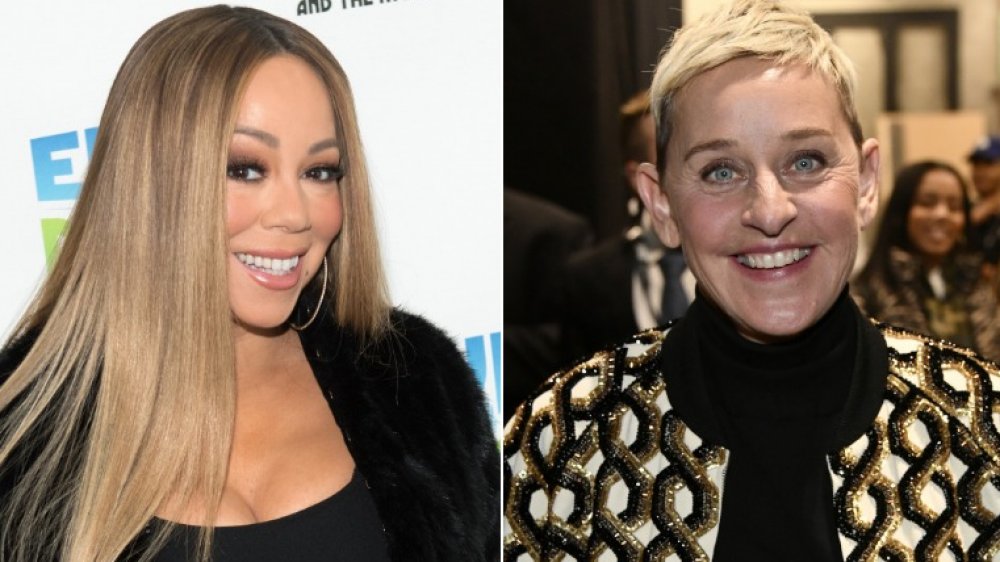 Noam Galai, Frazer Harrison/Getty Images
During a 2008 appearance on The Ellen DeGeneres Show, Mariah Carey tried to change the subject when Ellen DeGeneres brought up pregnancy rumors. Instead of dropping the topic, DeGeneres brought out some champagne and encouraged Carey to drink a glass of it as an exercise to determine whether she was pregnant, assuming she wouldn't drink if she was expecting. When DeGeneres handed Carey a glass, the singer said, "I can't believe you did this to me, Ellen," even describing her behavior as "peer pressure," according to TODAY. DeGeneres suggested that they toast to her "not being pregnant." Carey faked taking a sip, explaining that it was "too early" in the day for her to be drinking alcohol. However, DeGeneres wasn't buying it, declaring, "You're pregnant," in response. 
Carey was asked about the resurfaced exchange during an August 2020 interview with Vulture, confirming that she was pregnant at the time, but that she had a miscarriage soon after. The pop star admitted, "I was extremely uncomfortable with that moment is all I can say. And I really have had a hard time grappling with the aftermath." She explained, "I wasn't ready to tell anyone because I had had a miscarriage." 
However, she's not jumping onto the list of celebs who are anti-DeGeneres these days, saying, "I don't want to throw anyone that's already being thrown under any proverbial bus, but I didn't enjoy that moment." 
Mariah Carey wishes Ellen DeGeneres had been empathetic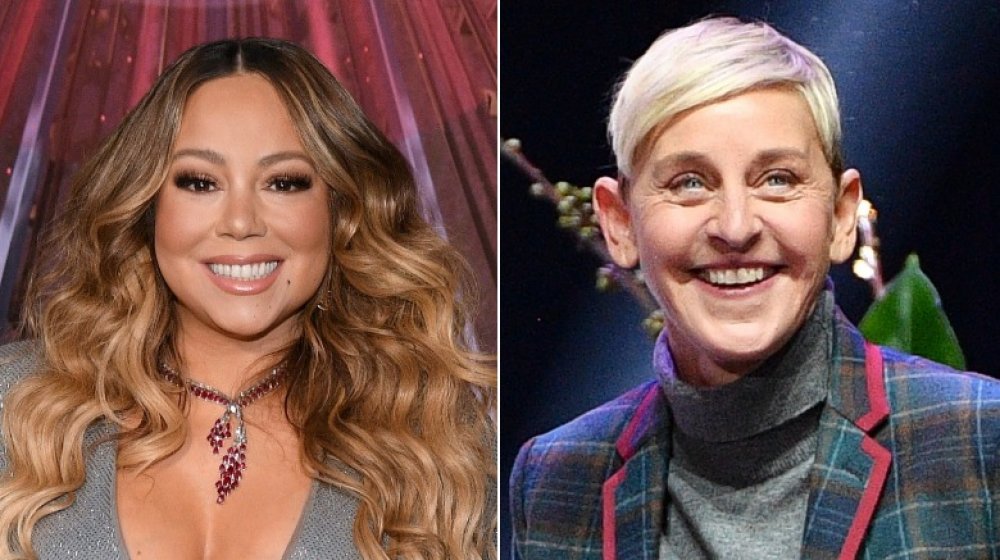 Dia Dipasupil, George Pimentel/Getty Images
In August 2020, Mariah Carey told Vulture that she wishes her 2008 interview with Ellen DeGeneres got handled differently, explaining that there is "an empathy that can be applied to those moments that I would have liked to have been implemented. But what am I supposed to do? It's like, [sings] 'What are you going to do?'"
In 2010, Carey appeared on the show when she was pregnant with her twins. During that appearance, DeGeneres poured a glass of apple cider, which prompted Carey to ask how she's "supposed to be sure that that's apple cider." It's unclear if Carey was alluding to their 2008 interview, but DeGeneres responded, "I promise you, I would not do that to you. Why would I do that to you?" An insider close to The Ellen DeGeneres Show pointed out to Us Weekly that Carey "appeared on the show five additional times after the 2008 appearance." In all fairness, those subsequent interviews don't invalidate Carey's comments about feeling "extremely uncomfortable" at the time.
Carey gave birth twins on her fourth wedding anniversary with Nick Cannon in April 2011, according to Rolling Stone. They share a son named Moroccan and a daughter named Monroe, who they refer to as "Roc and Roe." Cannon and Carey announced their split in December 2014, finalizing their divorce in November 2016. Now, they seem to have a solid co-parenting relationship. It is unclear where DeGeneres and Carey's relationship stands or if they've ever discussed that notorious interview.