Keanu Reeves Reveals What Fans Have Speculated For Years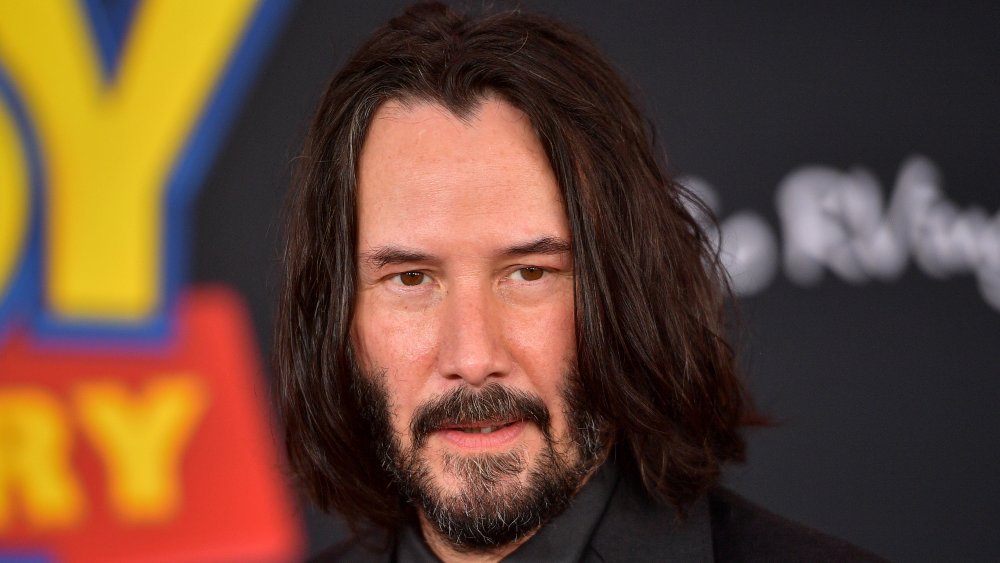 Matt Winkelmeyer/Getty Images
If Keanu Reeves could hop in the fictional phone booth time machine from the Bill & Ted films, apparently there is... one role he'd want.
The soft-spoken actor, who everyone just seems to love, has done pretty much every genre of film in his incredible, decades-long career. He's done '90s indie flicks like My Own Private Idaho, rom-coms like Something's Gotta Give, and certainly his fair share of action movies. Actually, make that action franchises. He dodged bullets in the Matrix trilogy as the cool, calm, and collected Neo (which is an anagram for The "One," duh!), and recently, he had a massive career resurgence as the revenge-seeking John Wick. The stylish film franchise, in which Reeves stars as its titular gifted assassin traversing New York City and beyond, has grossed a huge $580 million total, per Forbes. Plus, with a scene-stealing role in Netflix's Always Be My Maybe, and even a part in Toy Story 4, it really is a "Keanuaissance" and we're all just living in it. 
But there's one franchise the star feels he could have, let's say, gotten his claws into. In an interview with Sirius XM on Aug. 25, 2020 alongside pal and co-star in 2020's Bill & Ted Face the Music, Alex Winter, Reeves was asked if there were any parts he would have traveled back in time to play. And the actor did not hesitate in naming a certain grizzled Marvel superhero. Here's the movie role Keanu Reeves finally admitted he wished he could have played.
Keanu wishes he could have played Wolverine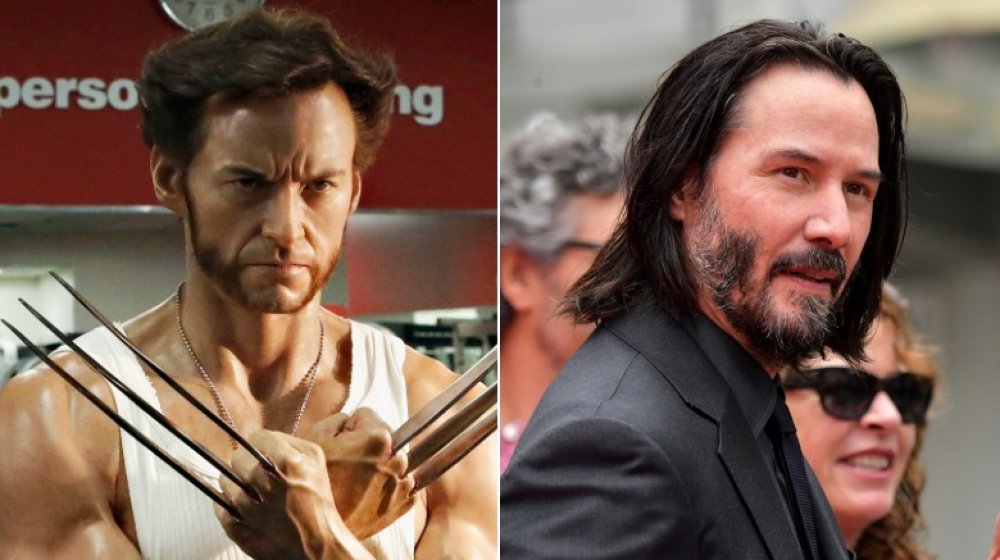 Cindy Ord, Emma Mcintyre/Getty Images
What role does Keanu Reeves wish he could have played? Yup, it's Wolverine. "I've always wanted to play Wolverine," Reeves said with a quiet smile and nervous full-body sway when asked by a Serius XM subscriber and interviewer Andy Cohen. After his answer, Alex Winter immediately chimed in with a, "It's not too late! Not too late for Keanu to play Wolverine, I'm just gonna leave that there." Keanu, however, replied in disagreement: "It is too late. [The role has] been filled really well, and I'm all good with it now." 
That admission, as Reeves surely expected, immediately sent Marvel and X-Men fans into a "Storm" online. "It would be great to see him do it. Both him and Logan don't age anyway," one Twitter user said. "F***ING PLEASE MAKE A WOLVERINE MOVIE WITH KEANu REEVES PLEASE!!!!" wrote another. 
Of course, the claw-fisted Marvel comics character has been long portrayed by Hugh Jackman, who's amazingly embodied the misunderstood mutant in nine feature films over nearly 20 years, per IMDB. But there's hope. The Aussie — who arguably defined the character on screen in all its shirt-ripping, chiseled-bodied, grizzled voiced glory — recently stepped down from the role, per SyFy. Speculation has grown about the new Wolverine, and if Marvel might take a look at a certain John Wick to play the role next. Sadly, here's why that's unlikely, albeit with a silver lining that involves Keanu Reeves possibly making his way into the MCU after all. 
Marvel is apparently looking for a younger Wolverine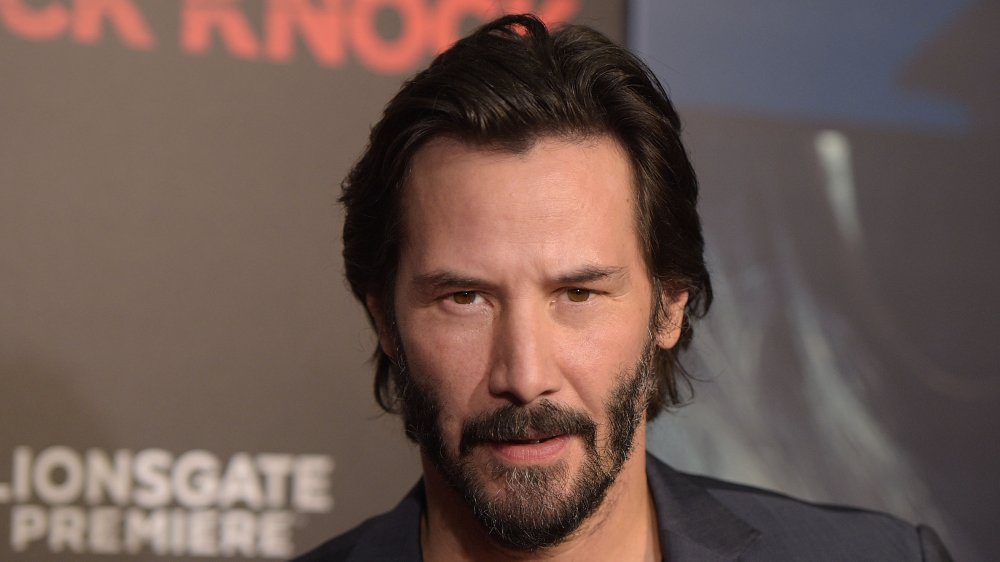 Jason Kempin/Getty Images
Unfortunately, it seems Keanu Reeves is an unlikely pick to play the next Wolverine, due to his age. It's not a problem for us, but it is apparently for Marvel president Kevin Feige. He is reportedly taking over the X-Men franchise, recasting most of the X-Men mutant family, and looking for a younger Wolverine. "Because Hugh [Jackman], just the physicality of it all, just to bulk up," one Marvel executive explained, per Slashfilm. 
The formula worked for Spiderman, as the young Tom Holland has now played the web-slinger for five Marvel films, per IMDB. And since Keanu Reeves is four years Hugh Jackman's senior, it seems unlikely that he would fit Marvel's new vision. A shame! We'd love to see Keanu claw his way through some rage issues and maybe even jump around the Statue of Liberty, ultimately saving the day. 
The good news? Marvel has been courting Keanu Reeves for years. In June 2019, during the press tour for Spider-Man: Far From Home, president Feige was asked if Reeves had been considered for a Marvel role at all. "We talk to him for almost every film we make," Feige said. "I don't know when, if, or ever he'll join the MCU, but we very much want to figure out the right way to do it." 
So whether it's a Wolverine flash-forward or Ghost Rider, a Marvel character once portrayed by Nicholas Cage, we know our Keanu Reeves superhero moment will come.