This Is Christina Aguilera's Favorite Song To Perform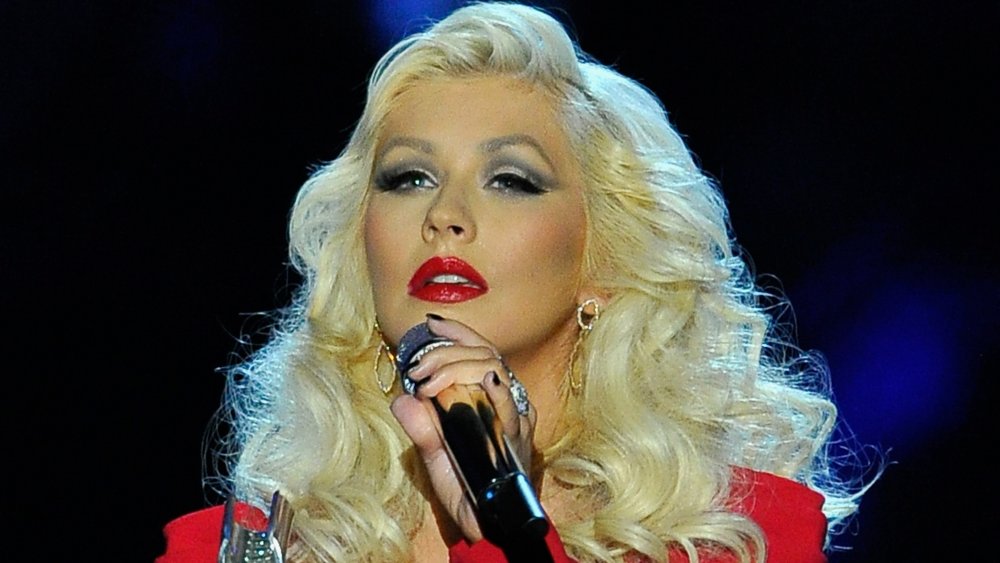 Steve Jennings/Getty Images
When you're a popular music industry star, it's not unusual to have a long list of songs that are adored by fans. But each singer tends to have one or two of their own tunes that is special to them for one reason or another. For instance, crowd-pleasing vocalists like Pink, Jennifer Lopez, and Fantasia Barrino have each chosen songs that stand out among the rest to them personally. And the same can be said for the ever-evolving Christina Aguilera.
While, as of this writing, the pop star has earned five Grammys (and a whopping 20 nominations) thanks to songs like "Ain't No Other Man" and "Say Something," she's also earned other impressive industry awards and nominations for hits like "Genie In A Bottle," "What A Girl Wants," and "Lady Marmalade." Of course, fans of the singer's music would also surely mention "Come On Over (All I Want Is You)," "Candyman," and both the original version of "Reflection" from Mulan as well as the equally stirring 2020 version when chatting about her most notable tunes.
So what would Aguilera herself choose as her favorite song, or rather, songs? You'll definitely want to read on to find out because it turns out that the songs that she still loves to perform are two very different tunes!
Christina Aguilera loves to get down and lift you up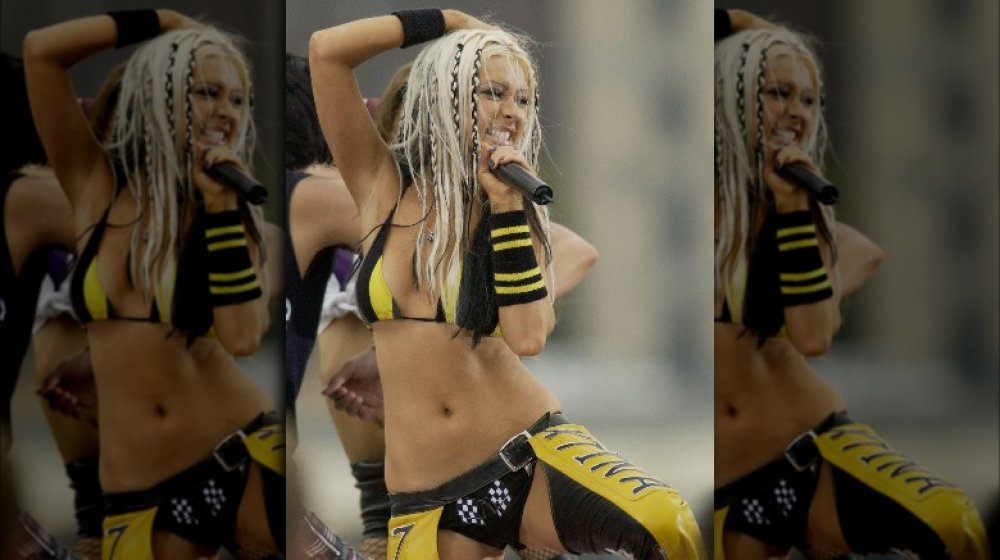 Mark Mainz/Getty Images
Back in 2002, Christina Aguilera teamed up with Redman to get down and "Dirrty." At the time, the song off of her Stripped album created quite a buzz due to the fact that the singer had fully ditched her early, Disney-esque persona to embrace a sexier version of herself. In a bikini top and leather chaps, she sang: "Uh, let me loose / ... Give me some room, comin' through / Paid my dues, I'm in the mood."
Nearly two decades after Aguilera first released "Dirrty," she told Andy Cohen during a 2019 interview for the Sirius XM Radio Andy show that it's still one of her favorite songs to perform. "It's electrifying when 'Dirrty' starts. It just makes the whole room, like, come alive," Aguilera explained. "I always enjoy that one."
However, it's not the only song that tops the list when it comes to her favorite tunes. She noted that "on a sentimental level," she loves to perform "Beautiful." She explained that the tune, which was also included on her Stripped album (but has a very different vibe from "Dirrty"), "is such a classic and engages the audience" when she performs it live. That's easy to understand when you remember the uplifting lyrics and sing to yourself: "I am beautiful in every single way / Yes, words can't bring me down, oh no / So don't you bring me down today."