Love Is Blind: Are Lauren Speed And Cameron Hamilton Still Together?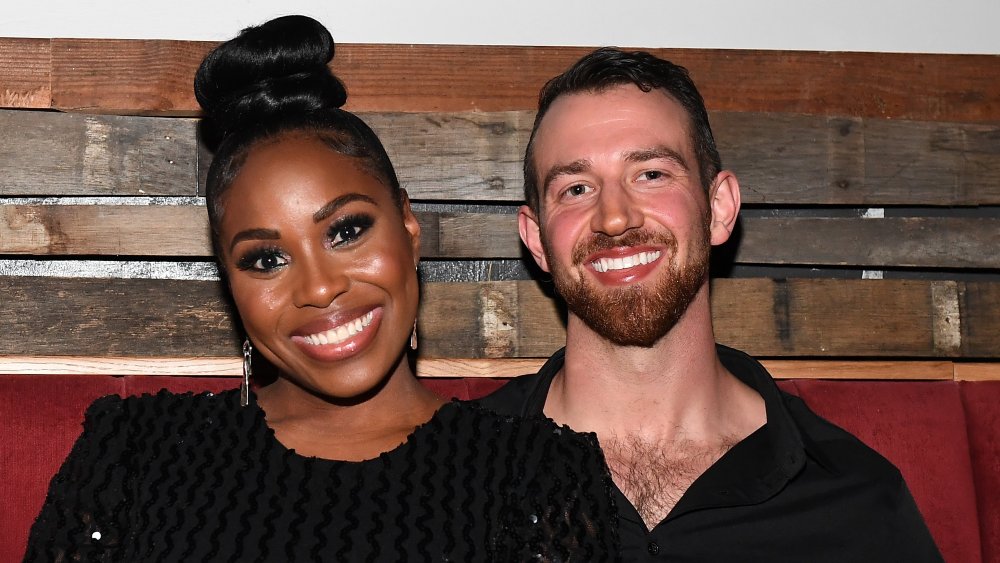 Paras Griffin/Getty Images
If you're a fan of Netflix's original reality programming, chances are you've seen Love is Blind, the streaming service's take on the age-old question indicated by its title. The binge-worthy first season debuted in February 2020, and viewers followed along as participants tried courting each other in "the pods" — single rooms in which contestants communicated with each other and formed emotional connections without ever seeing each other's faces.
Out of 30 initial contestants, five couples emerged from the first phase of the reality show experiment, all of which became engaged without seeing the faces of their future spouses. And out of those couples — few of which actually ended up saying "I do" at the conclusion of the show — were breakout reality stars Lauren Speed and Cameron Hamilton.
It's easy to see why these stars, in particular, became fan favorites: Lauren for her GIF-able one-liners, frank maturity, and natural charm, and Cameron for his teary-eyed devotion. But aside from their natural, easy chemistry, the couple was also noteworthy for being the only interracial pair on the show to end up getting hitched.
But it's been nearly two years since the first season of Love is Blind filmed, which means it's also been two years since Cameron and Lauren traded vows at the altar. Are the Love is Blind stars still together after all this time? Let's find out.
Cameron and Lauren are still proof that love is blind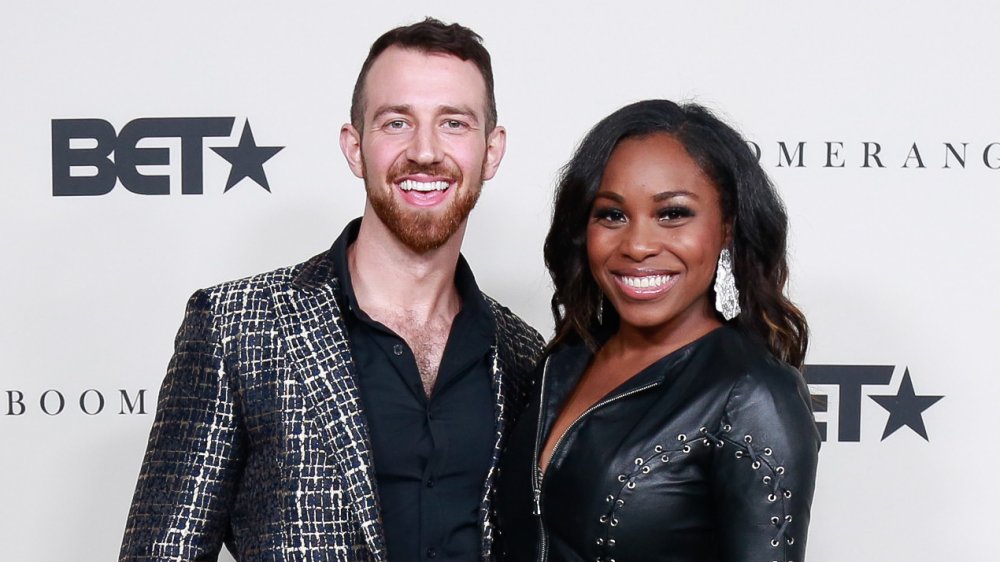 Liliane Lathan/Getty Images
Not only are Cameron Hamilton and Lauren Speed still together, but they're absolutely thriving, all while navigating tough questions about race in America. And in the wake of the deaths of George Floyd, Breonna Taylor, and more, their discussions serve as much-needed representation for interracial couples like them.
In a June 2020 profile by The New York Times, both Lauren and Cameron spoke in detail about how their relationship was affected by the swell of nationwide protests following the deaths of Floyd, Taylor, and others in an attempt to combat police brutality against the Black community. Though the couple tends to discuss similar subject matter on their web series Hanging With the Hamiltons, conversations surrounding their status as an interracial couple within the context of the protests are ongoing both in their public and private lives.
"This is nothing new for Black people," Lauren said of life post-George Floyd. "This whole grief, this sadness, this frustration has been going on since we've been in this country. Right now it's so important for him to just listen. That is what Black people want. We want to be heard."
Her husband agreed. "I can't pretend to understand what it's like to be black and go through this," Cameron told the Times. "I'm constantly reminded that listening is one thing I always need to practice. Listening and understanding what I can do to help."