Here's How Much Kaia Gerber Is Really Worth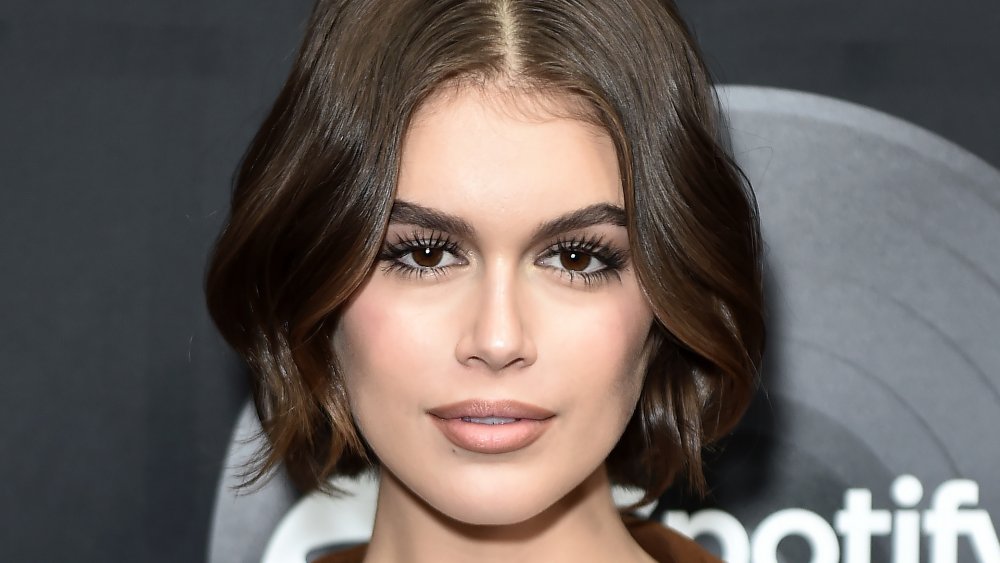 Steven Ferdman/Getty Images
While you likely know that Kaia Gerber is a model and the (lookalike) daughter of Cindy Crawford, there are probably a few key things that you don't know about the young star. For instance, just like her body-art adorned brother Presley, she seems to love tattoos, and she happens to have a decent-sized fortune that could skyrocket in the future.
While some may wonder if Gerber's famous mom paid for her daughter's success (which apparently isn't true at all), it turns out that the younger model may one day reach a level of success that surpasses what her mom achieved. "The supermodel has set a high bar for Gerber but with the (hereditary) golden ticket already admitted into the land of models, designers, and big brands, her daughter has everything she needs (minus the beauty spot) to be this generation's Cindy," Grazia explained.
Grazia also noted that Gerber "is set to earn more than her multi-million-dollar '90s supermodel mum," which is certainly saying something since Crawford is pretty darn rich.
Kaia Gerber comes from a very rich family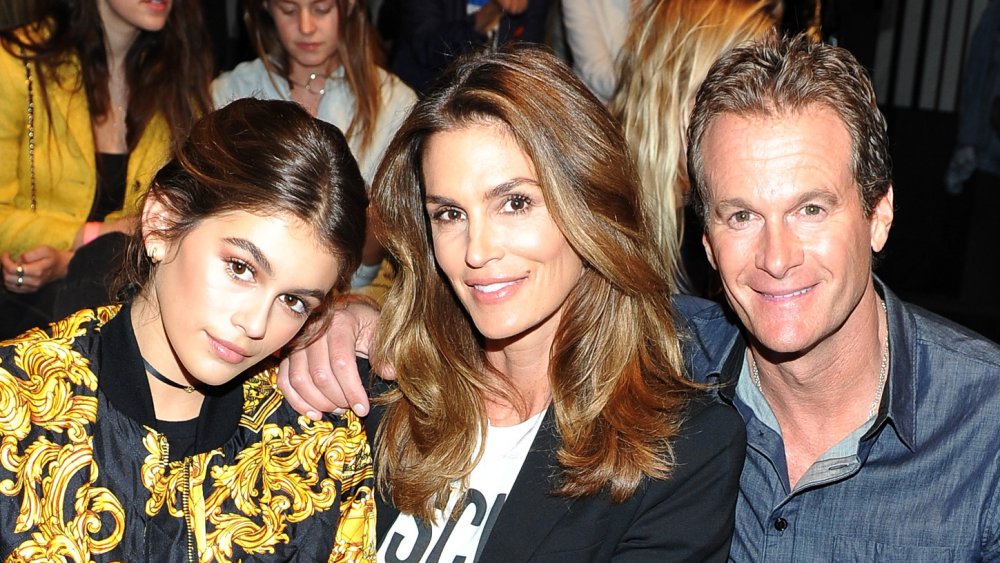 Donato Sardella/Getty Images
Kaia Gerber has already established herself as a force to be reckoned with in the modeling world, working with major "fashion houses, such as Marc Jacobs, Burberry, Alexander Wang, Prada, Chanel, Fendi, Moschino, Saint Laurent, and Alexander McQueen," according to Style Caster. And that's not to mention the fact that she's "also been the face of several brands, including Calvin Klein, Marc Jacobs, and Omega." Beyond that, she's dabbled in acting, appearing in the 2016 TV movie Sister Cities as well as video shorts like 2019's John Eatherly: Burnout and 2020's Rainsford: Crying in the Mirror.
That kind of career-related success is surely why she already has $3 million to her name, according to Celebrity Net Worth. While that's certainly impressive, she still has quite a ways to go before she'll be able to match her parents' fortune. Apparently, Cindy Crawford and her husband, businessman Rande Gerber, have a combined fortune of $400 million. That being said, according to the outlet, "[o]n her own, Cindy's fortune would easily top $200 million."
While Kaia's fortune is a mere fraction of what her parents have, it's clear that this is one wealthy family that has no problem bringing in the big bucks.