Why Mike Tyson Allegedly Tried To Push Naomi Campbell Out Of A Moving Car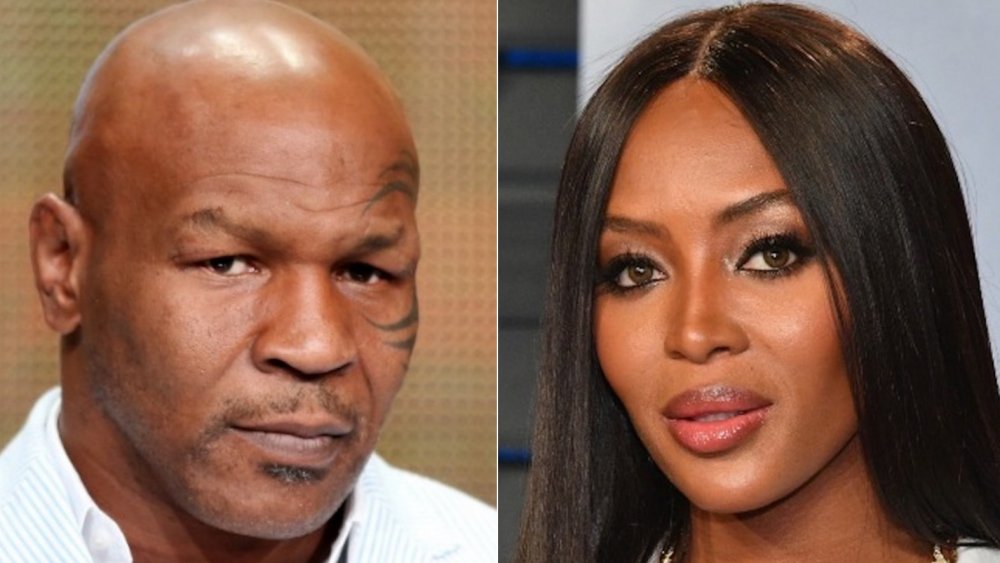 Frederick M. Brown, Dia Dipasupil/Getty Images
Mike Tyson has had his fair share of colorful outbursts, but did he once throw model Naomi Campbell out of a moving vehicle? Well, the ultra-famous boxer — who, according to ESPN, was crowned boxing's youngest heavyweight champion at 18 — is no stranger to controversy. And no, we're not talking about clocking Zach Galifianakis in The Hangover. The star has spent time in prison, famously once bit a piece out of Evander Holyfield's ear, and later, spent a year "maintaining a flock of pet pigeons," per History. His love life hasn't been perfect, either. He has been married three times, and once apparently caught one of his wives allegedly cheating with actor Brad Pitt. 
Meanwhile, Naomi Campbell, who arguably became the world's most famous supermodel in the late 80s around the same time Tyson was the world's most famous boxer, isn't necessarily reserved either, throwing shade at everyone from Cardi B. to Kendall Jenner.
So it's no wonder, per Page Six, that when the two reportedly had a brief fling in New York City when they were both white-hot rising stars, it supposedly wasn't all smooth sailing. Just ask comedian Chris Rock, who claims he witnessed a tense moment between the pair.
Naomi Campbell shares her side of the story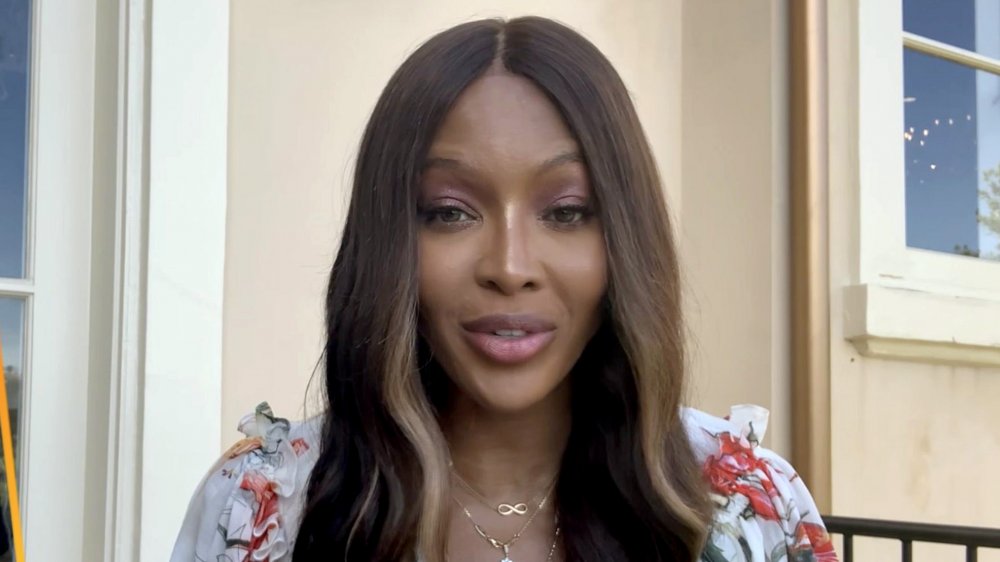 Getty Images/Getty Images
Did Mike Tyson push Naomi Campbell out of a car? There's one party who claims that he did, and it's Chris Rock. On Sep. 1, 2020, Campbell had the legendary comedian as a guest on her YouTube Channel, and the two reminisced on their Manhattan glory days, hitting up events and parties together along with Mike Tyson, per Page Six. "I think Mike pushed you out of a moving car one night," Rock said during the chat about one of the trio's past hangouts. "Did he? You sure it wasn't me that pushed him?" Campbell replied while laughing. "That's if I even got in the car with him, he wasn't the best driver." The comedian clarified, "I think you gave somebody your number and he lost his head," seemingly implying that the boxer had a bout of jealousy upon seeing Campbell getting cozy with someone else.
Although it's unclear whether there's a lick of truth to this story, it seems like the model isn't holding any grudges. "It's a good thing we're all grown-ups today and we're family," she said. Noting Tyson's return to boxing and an upcoming fight in October 2020, she added,  "I actually can't wait for his fight next month." Rock also recalled first meeting Naomi Campbell in a coffee shop before she struck superstardom. "We were all lusting for you," he joked during the chat. Wow, it sounds like the trio had some fun (minus the car allegation) back in the day. If only we could have been a fly on the wall!
As for Tyson's take on all of this? He hasn't responded to the allegation as of this writing, although Rock did note that he spoke to the boxer three weeks before his chat with Campbell.