The Untold Truth Of Tatiana Schlossberg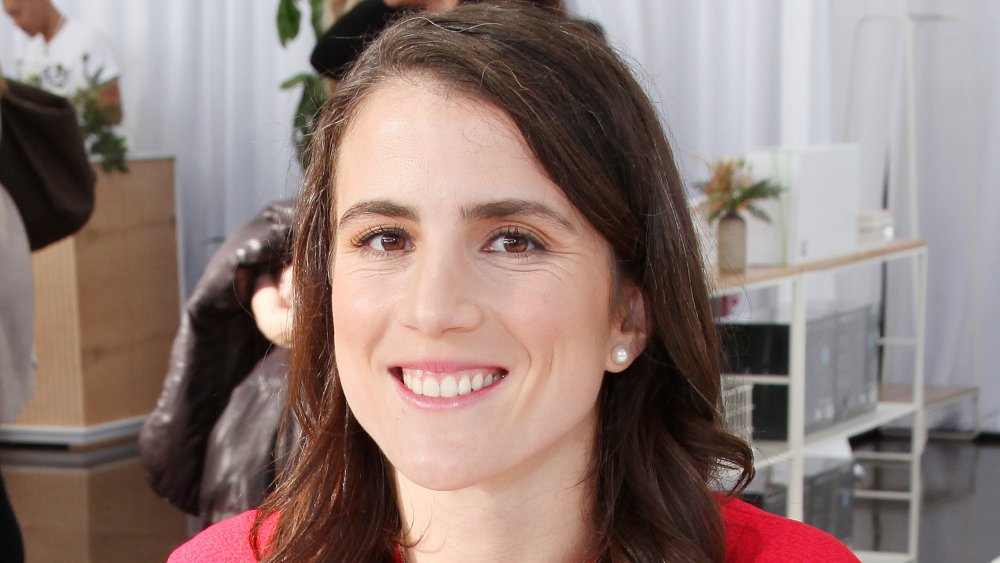 Amber De Vos/Getty Images
Caroline Kennedy, the only surviving child of John F. Kennedy and Jacqueline Kennedy Onassis, tied the knot with Edwin Schlossberg in 1986, according to the Evening Standard. The two share three children — John (who goes by Jack), Rose and Tatiana. Jack Schlossberg, spoke at the 2020 Democratic National Convention with his mother, according to Esquire, and the internet low-key lost its mind. Why, you ask? Oh, just the fact that he's the spitting image of his grandfather and uncle, the late John F. Kennedy, Jr. He also packs eloquence and humor in one persona, making him a rising star.
His sisters, Rose and Tatiana, are equally impressive. Rose Schlossberg is an actress and a web series creator, according to the Evening Standard. Meanwhile, Tatiana Schlossberg has followed a literary path as a freelance environmental reporter. According to Vogue, her writing is "self-deprecating, funny, more exasperated than outraged." The outlet added: "It's a little John Oliver-y."
While Tatiana comes from a powerful lineage, she's also carved a meaningful path for herself. Keep reading for more information about this remarkable woman.
Tatiana Schlossberg's literary life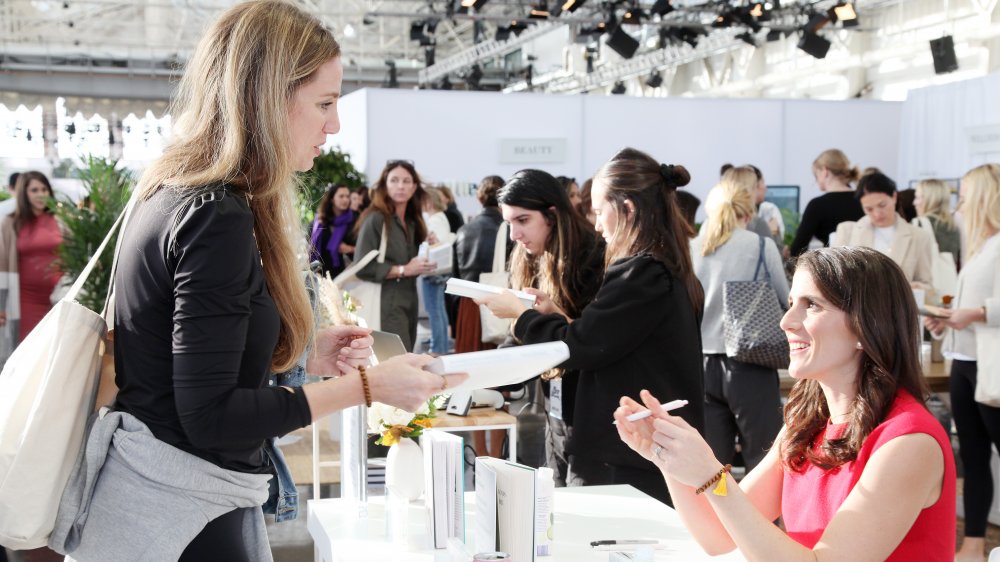 Amber De Vos/Getty Images
Tatiana Schlossberg attended Yale University and went on to earn a master's degree from the University of Oxford, England, studying United States history, according to The New York Times. It was during her time at Yale that Tatiana met future husband George Moran, who, according to the outlet, was a medical student at Columbia University in 2017. The couple married in 2017 at Tatiana's family's home in Martha's Vineyard, per The New York Times. Prior to her wedding, Tatiana wrote for The New York Times where she reported on topics of "climate change and the environment."
In 2019, Grand Central Publishing published Tatiana's first book, Inconspicuous Consumption: The Environmental Impact You Don't Know You Have. Vogue noted that the book reveals Tatiana's "nerdy interest in the details." Tatiana admitted to the outlet that it was watching Al Gore's An Inconvenient Truth that drastically changed and motivated her outlook.
When asked if she ever thought about entering politics like Kennedys before her, Tatiana said that journalism was a better fit for her. "Politics can be a noble profession, and it has been in the past. I respect all the people who go into politics and make change and do what is right. I don't think that's my particular way of contributing," she told Vogue.
It seems like Tatiana steers clear of a public persona on social media. According to her official website, she lives in New York.