Jack Schlossberg: The Untold Truth Of JFK's Grandson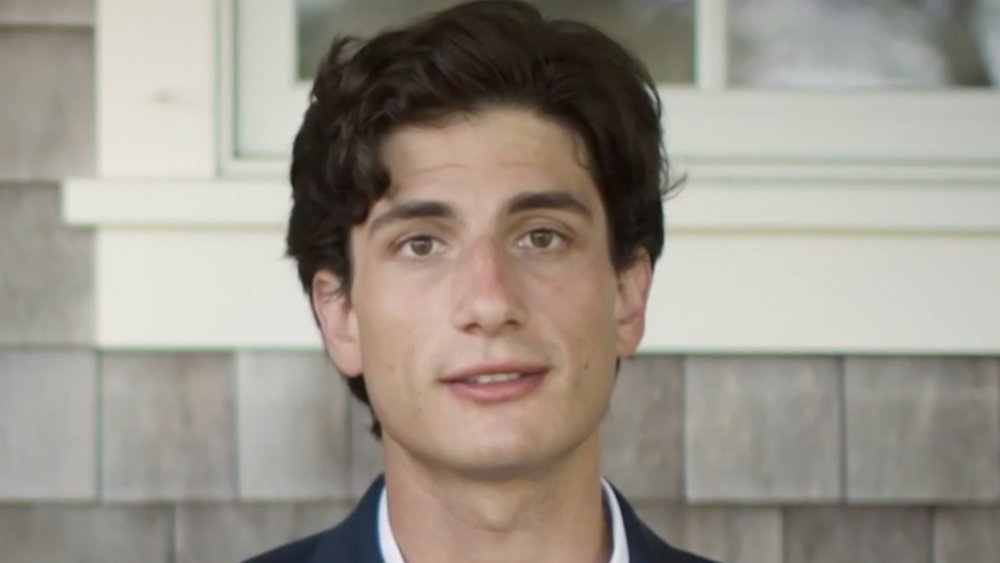 Handout/Getty Images
The Democratic party brought in some big names for the 2020 Democratic National Convention in August 2020 to endorse and support Democratic presidential nominee Joe Biden and his vice presidential pick, Kamala Harris.
The second night of the event brought out political heavyweights like former President Bill Clinton and Representative Alexandria Ocasio-Cortez, according to CNN. Some notable celebs also popped over the course of the multi-night political event, including Julia Louis-Dreyfus, Kerry Washington, Tracee Ellis Ross, and Eva Longoria, per Today. With this mix of political and social superstars, it's no wonder that the Kennedy family made an appearance, as well.
Caroline Kennedy, daughter of Jacqueline and former President John F. Kennedy, spoke at the DNC. She was joined by her son, John Bouvier Kennedy Schlossberg. According to Esquire, the younger Schlossberg, "who goes by Jack," is JFK's only grandson, and Caroline shares him with her husband, designer and author Edwin Schlossberg.
Jack caused quite the stir when he spoke at the DNC, not only thanks to his dashing good looks (those Kennedy genes are strong!), but also for his articulate speech, his poise, and the potential he shows. So, without further ado, here is what we know about JFK's grandson.
Jack Schlossberg set his sights on JFK's alma mater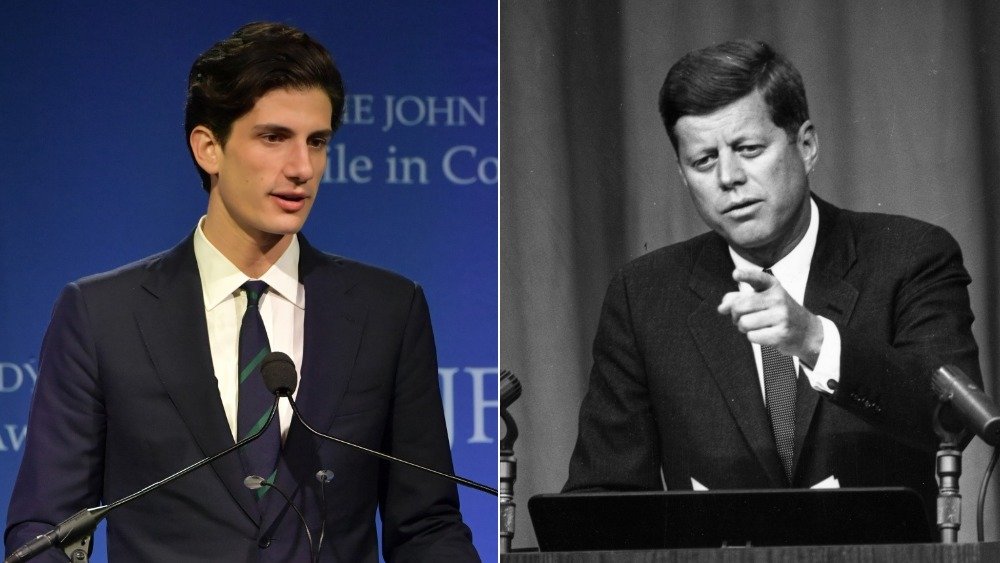 Paul Marotta, Keystone/Getty Images
Jack Schlossberg is the youngest child of Caroline Kennedy and Edwin Schlossberg, with two older sisters preceding him, according to Esquire. Jack grew up in New York, attending the Collegiate School, a private, all-boys school on the Upper West Side. He then went to Yale and graduated in 2015, per Entertainment Tonight. After his undergrad days, Schlossberg headed to Harvard in 2017, where he pursued a J.D. and an M.B.A., according to Esquire.
When asked about being a student, Schlossberg told Boston.com in 2017: "I don't have a life, but that's what I signed up for. It's cool, you just get to learn all day. Sometimes it's tough, but it's been a fun experience."
Since his grandfather, John F. Kennedy (pictured right), went to Harvard, Schlossberg was asked what it was like to see buildings with the family name on them. "The first few days it felt a little weird, but now I don't think about it so much," he said. "... [O]nce you start law school, people are too busy studying to care who you are. Overall, I've had an amazing experience here," he added.
Apart from his studies, Schlossberg is known for his humor and writing prowess.
Jack Schlossberg defends the Kennedy name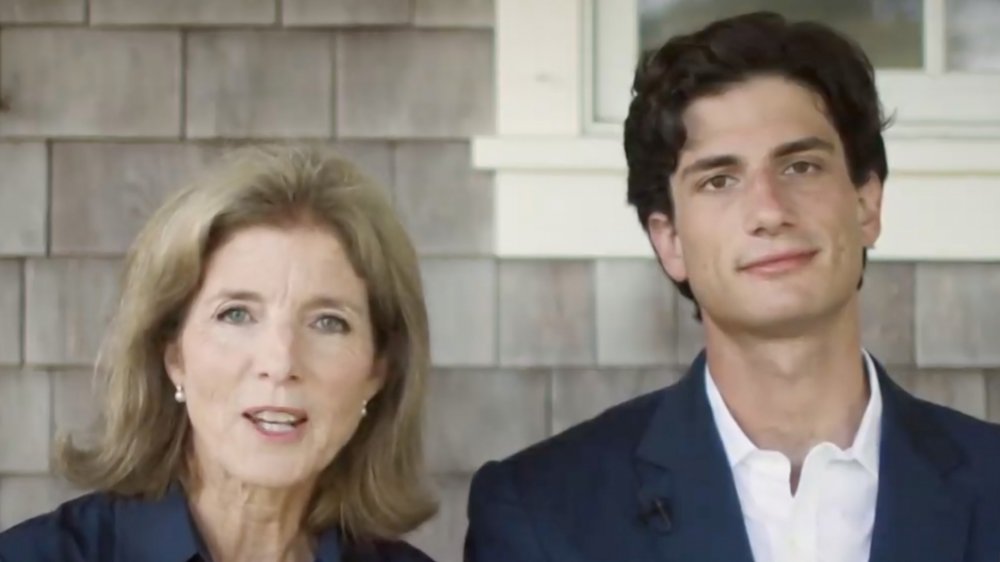 Handout/Getty Images
Jack Schlossberg (pictured above with his mother, Caroline Kennedy) worked for former Secretary of State John Kerry as a page and intern in 2011, according to Today. Schlossberg apparently made a lasting impression because Kerry once said of him: "A sense of humor is not genetic, but apparently in the Kennedy family it can be inherited. In President Kennedy's grandson, Jack Schlossberg, this quality seems to abide."
In 2016, Senator Ted Cruz was running his presidential campaign as a candidate for the Republican party. During a campaign event in New Hampshire, Cruz "said John F. Kennedy would be a Republican today if he were still alive," according to Boston.com. Schlossberg gave a swift and resounding rebuttal on behalf of his deceased Democratic grandfather in a 2016 article for Politico, writing, "As Kennedy's grandson, and as a student of his life, legacy and administration, I find this notion — and the suggestion that Ted Cruz is somehow taking up his mantle — absurd."
He added: "Were my grandfather alive today, he'd be excited about how far we have come as a nation since 1963, he would feel a sense of urgency about the challenges that lie ahead and he most certainly would not be a Republican."
Schlossberg has charm, wits, and he certainly doesn't seem to shy away from politics.