The One Song Halsey Regrets Writing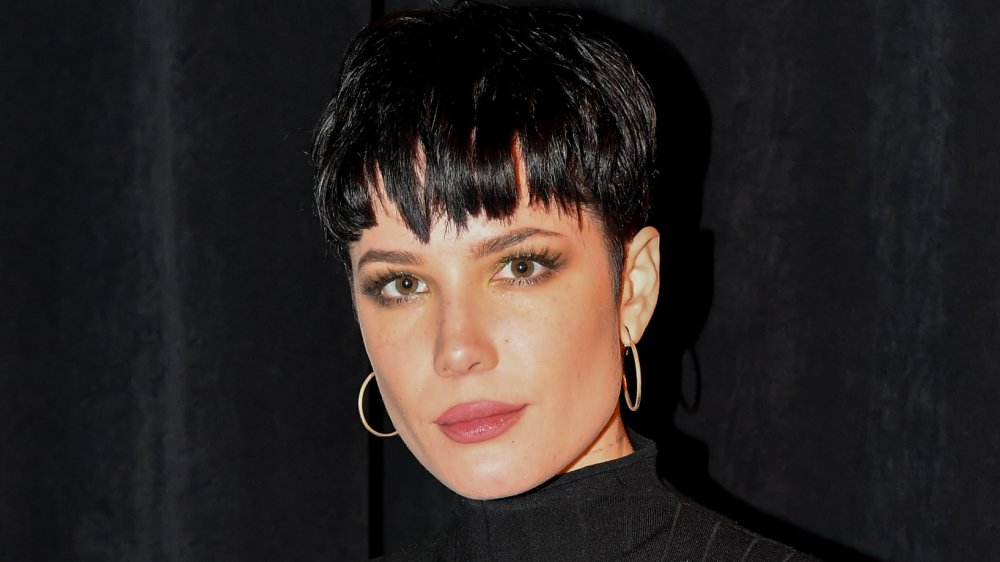 Allen Berezovsky/Getty Images
Halsey (real name Ashley Ashley Frangipane) has achieved massive success at a relatively young age, and she credits much of it to being a product of the internet. The pop star got her start on Tumblr, per MTV. By 2015, Halsey had released her debut studio album, Badlands, touring the world at just 21 years old. However, before she was selling out arenas, she was posting parodies on the internet, poking fun of the songs that were popular at the time. As the artist told NME in 2015, "I'm quick-witted and clever and kind of an a**hole, and it was how I handled that when I was 16."
And although she has since heaped praise on one Miss Taylor Swift, calling her "a huge reason why [she] always insisted to write [her] own music" via Twitter in 2019, that didn't stop Halsey from poking fun at Swift's much-hyped dating history. The artist is apparently so embarrassed about what she wrote that the song has since been scrubbed from the internet. This is the story of "The Haylor Song."
According to Halsey, 'everyone loves talking about Taylor Swift'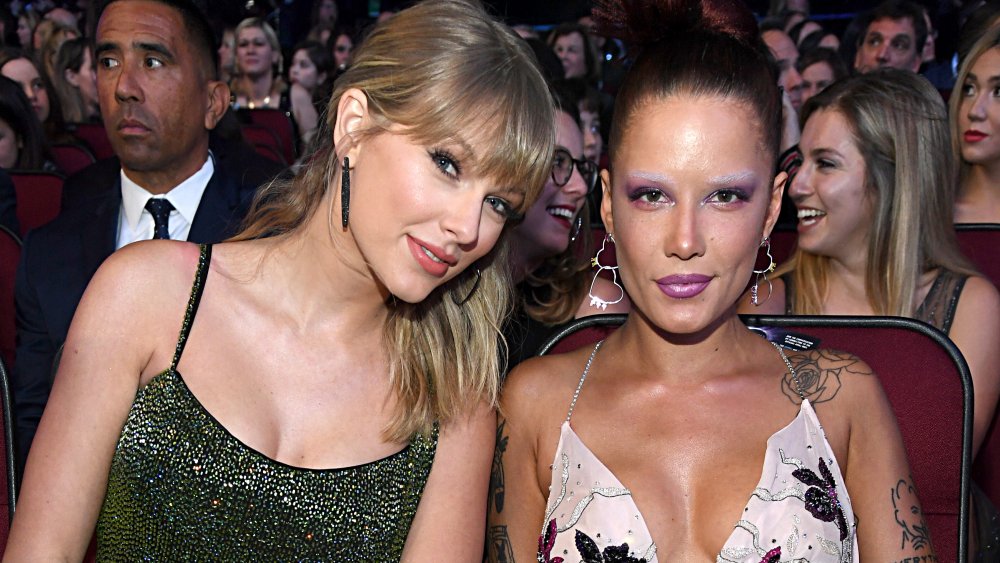 Kevin Mazur/ama2019/Getty Images
The year was 2012. A pre-1989 Taylor Swift was experiencing peak public scrutiny over her romantic relationships, and Halsey was a teenage Tumblr user posting parodies of songs on the internet. Of those was a parody of Swift's "I Knew You Were Trouble," titled "The Haylor Song" – "Haylor" being Harry Styles and Swift's unofficial couple name. Although, the song has since been removed from the internet, the chorus went: "That we knew she was trouble when she snagged Styles/How could we allow Taylor to get him with her fake smiles."
According to W magazine, Halsey regrets writing that song. By 2015, she was already sick of talking about it. Halsey told NME, "I made that video in 2012 and there was not another word about me in the press until 2014, but it keeps getting brought up," she said, adding, "everyone loves talking about Taylor Swift." If hating on Swift was trendy in 2012, Halsey has offered only praise in recent years, supporting the artist on Twitter when the scandal over Swift's masters emerged in 2019. "She has surpassed all expectations of what any artist is even capable of," Halsey wrote in a Notes app screenshot. "She catapulted her stardom into the Milky Way." 
Regrets aside, the performers she once stanned (or mocked) are now her contemporaries, a true mark of Halsey's success.