Why Kim Kardashian Is Facing Backlash Over Her Maternity Line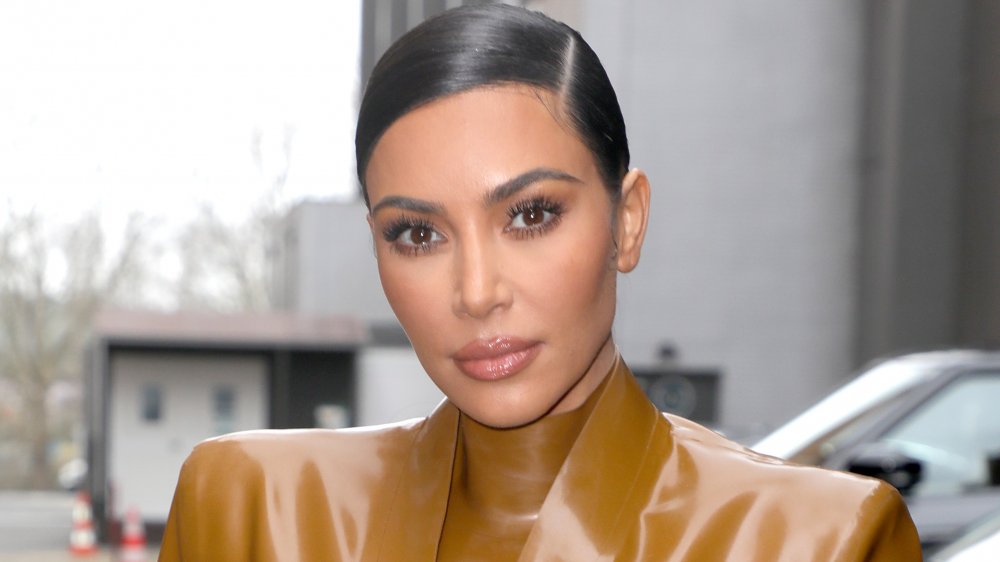 Pierre Suu/Getty Images
Kim Kardashian launched SKIMS, a slimming and supportive shapewear line, in February 2020, and it has since expanded with other collections. In September 2020, Kardashian launched Maternity Solution Wear, promising via Instagram "the best in comfort and support for your changing body during and after pregnancy." In another promotional Instagram post, SKIMS touted that the line would provide "Innovative solutions for complete trimester support." In addition to the solutionwear products, SKIMS also launched a maternity nursing bra.
Although the line has received some positive feedback, The Good Place alum Jameela Jamil, a frequent Kardashian family critic, seemingly took issue with the collection. She wrote on Instagram, "I wish we could just Normalize just focusing on the inside of a pregnant body, not the outside. You don't need your shape corrected or hidden." Jamil, who does not have any children, said, "Pregnancy is hard enough, with enough worries already."
She added, "If I ever have a baby I'm welcoming the stretch marks, the new curves and I'm sure as s*** not gonna rush to try and snap back, I'm just gonna let my body heal from the Massive event that has occurred inside my body." Jamil, who never referenced the line specifically, said, "if you're just doing it for support then great! but for the many I saw saying they need it to look less fat during pregnancy... you look f*cking GREAT as you are!" 
Jamil's words sparked a heated debate on social media, prompting Kardashian and Chrissy Teigen to chime in with their own takes. 
Kim Kardashian and Chrissy Teigen double down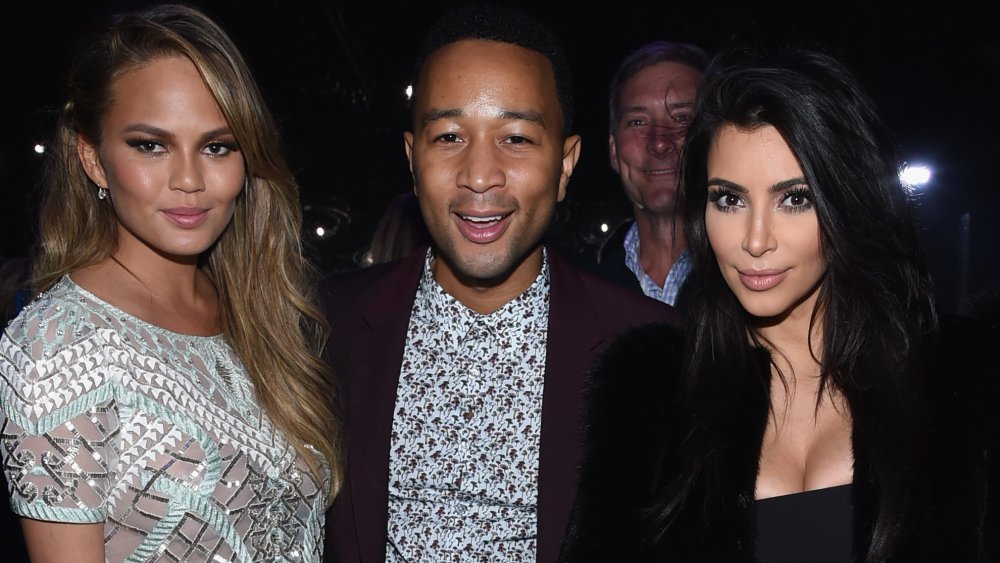 Mike Coppola/Getty Images
Kim Kardashian addressed critiques and misconceptions about the maternity line, tweeting on Sept. 13, 2020, "To anyone who has an issue with maternity solutionwear, and if you haven't been pregnant before you may not know the struggle of what it's like carrying all of this weight the way I did along with millions of strong women, @skims maternity line is not to slim but to support."
She clarified, "The belly part doesn't slim your belly." She shared that the "compression on the leggings helps with pain relief caused by swelling." Kardashian added, "It is also worn after you have given birth and provides the comfort and support that most women need after delivery especially if you are recovering from a cesarean."
Kardashian continued, "We launched this category in response to the tens of thousands of pregnant women who wrote us requesting it and because it was something I personally needed when I was pregnant myself." The mother of four, as some fans might recall, struggled with preeclampsia, placenta accreta, as well as other complications when pregnant with her first two children. She used a surrogate for her other two kids.
Chrissy Teigen, who is pregnant with her third child as of this writing, posted to her Instagram Stories, wearing the shapewear and defending Kardashian's collection. She said, per Entertainment Tonight, "this is not about creating a body we don't know we have." She explained it's about providing comfort during pregnancy, not an attempt to make pregnant women look smaller.
Jameela Jamil denied calling Kim Kardashian out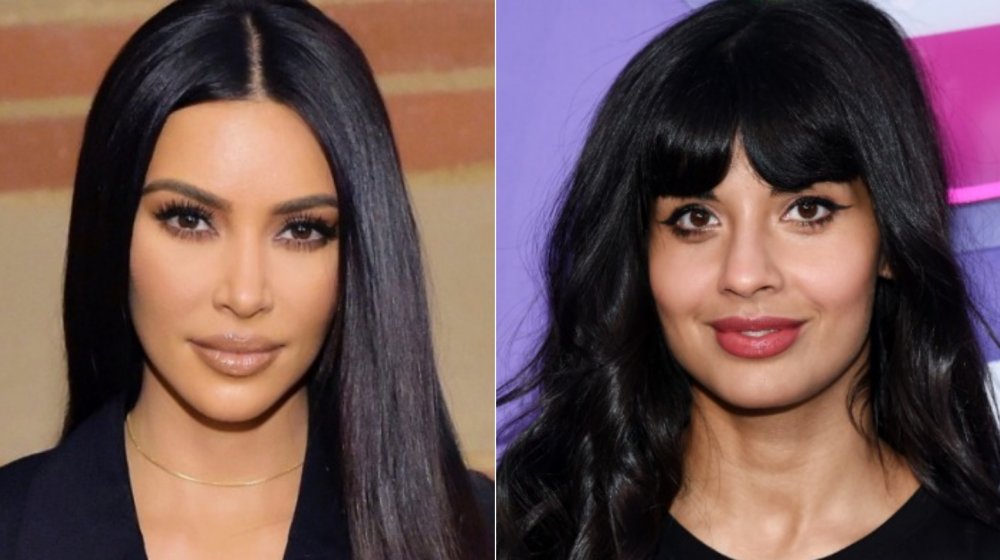 Stefanie Keenan, Amanda Edwards/Getty Images
Jameela Jamil shared another Instagram about the SKIMS, this time responding to critics and the commentary from Kim Kardashian and Chrissy Teigen. "This is annoying," she wrote. "They weren't responding to me as I wasn't one of the people saying the product wasn't safe." The actor added, "I'd already read Kim [Kardashian]'s description of the product before I spoke. And also I've spoken to Chrissy [Teigen] and she confirmed it wasn't at all about me." 
Jamil insisted, "I was only talking about the discourse online around body shaming (that popped up due to the backlash that I had nothing to do with) during pregnancy and people wearing awkward to piss in shape wear specifically to look slimmer rather than for support." Jameel said she was "bored of [her] name being used to drag [her] into sh*t that [she's] not trying to be involved in," even though she seemingly did get involved. She reasoned, "If I was calling her out, I would just call her out, I've hardly been shy about it in the past."
Although Jamil took issue with some maternity lines, plenty of social media users understood Kardashian's intent and praised the concept. One person tweeted, "Just here to say I'm one of the ladies who messaged Kim asking for Skims maternity. Thanks @KimKardashian." Another wrote, "people who haven't been pregnant before truly don't understand the comfort of something supporting your belly!!!"
Everything Kardashian does attracts lots of attention, both good and bad, but all publicity is good publicity, right?