Inside Gabby Barrett's Relationship With Dolly Parton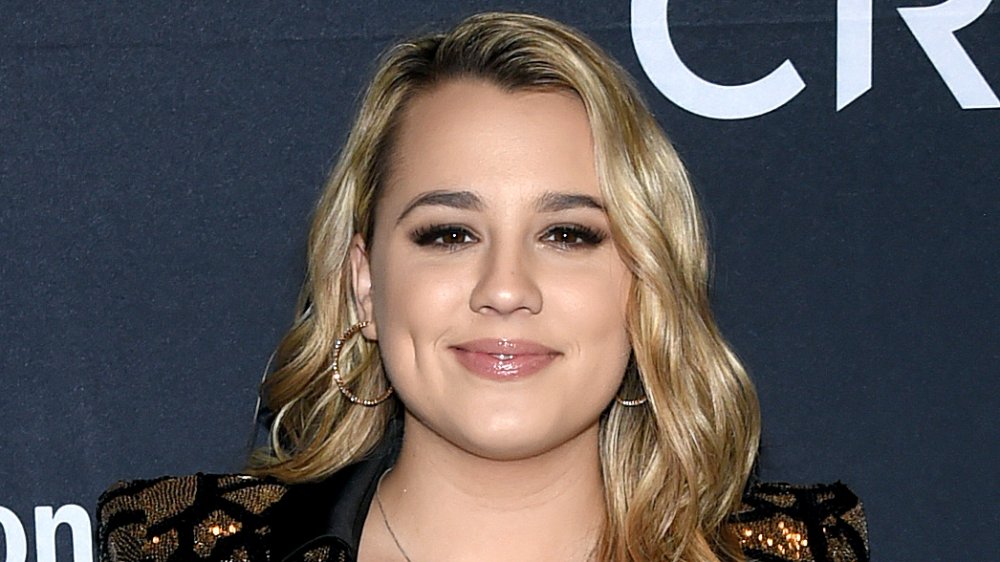 John Shearer/Getty Images
There are very few certainties in life, especially during the very uncertain times 2020 has wrought so far, but despite it all, we're still very sure of one thing: covering Dolly Parton's 1973 single "I Will Always Love You" is no easy feat. To tackle the song not only means you're going against the legacy of Dolly Parton herself, but also the looming shadow of the late, great Whitney Houston, who popularized the song to an even greater degree with her 1992 version (not to mention the myriad covers of the ballad by other music icons like Linda Ronstadt). 
Former American Idol alum Gabby Barrett is the latest singer to tackle the slow tune — and according to an interview between the two for Amazon Music, shared with People in September 2020, it's with Parton's blessing. During the sit-down, Parton and a star-struck Barrett discussed songwriting, how Parton's childhood inspired her music, and even a possible future collaboration. But they also veered into more personal territory, namely relationships and how to make them work. Parton even had some advice to give Barrett for her marriage to fellow American Idol alum Cade Foehner, who she married in October 2019. So what words of wisdom did Parton offer the young country music star? Read on to find out.
Dolly Parton had some relationship advice for Gabby Barrett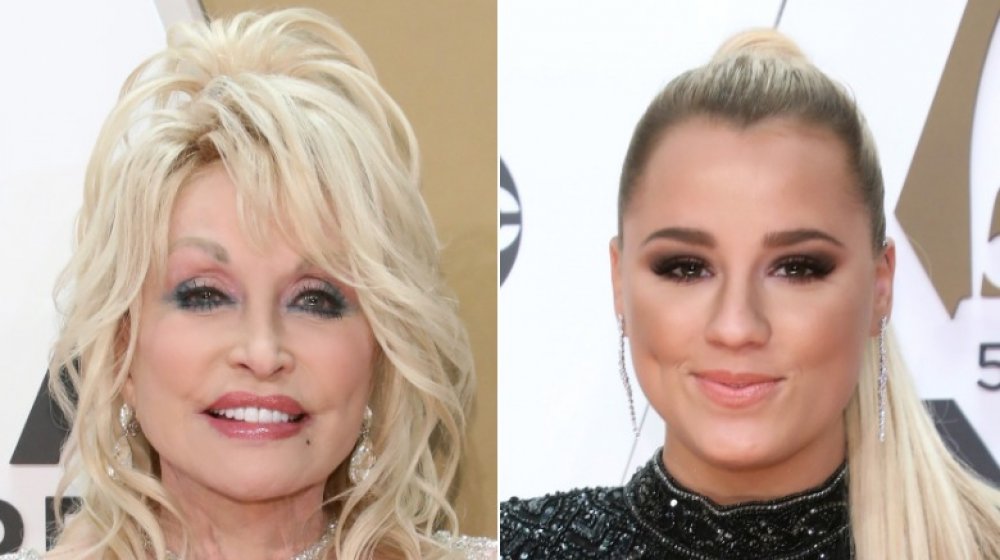 Taylor Hill, Taylor Hill/Getty Images
As People reported, Dolly Parton's relationship advice for Gabby Barrett was almost entirely based on Parton's own long-standing marriage to her husband, Carl Dean. The pair have been going strong for nearly 54 years. According to Parton, the secret is friendship and giving each other space to grow.
"My husband and I always had a great friendship," Parton told Barrett during their conversation for Amazon Music. "We're both funny, and we both have a great and warped sense of humor so we've always had a good time." 
Parton also cited their particular dynamic of having differing interests in addition to shared ones as a factor in making their relationship work. "We don't do the same thing so it gives us different stuff to talk about," Parton dished. "He doesn't get involved in my business, and I don't in his, so we have our own little world that we create for ourselves."
The legendary country singer added that giving each other space was an important component in her decades-long relationship with Dean. "I've always made jokes that the reason our marriage has lasted so long is because I stay gone," she told Barrett. "We're not in each other's face all the time."
Though Parton cautioned Barrett that the first year of marriage "is the hardest," from what we can tell, Barrett and husband Cade Foehner will be just fine — as will Barrett's career as a country star. During their conversation, she and Parton even discussed collaborating one day.