The Truth About Jude Law's Wife, Phillipa Coan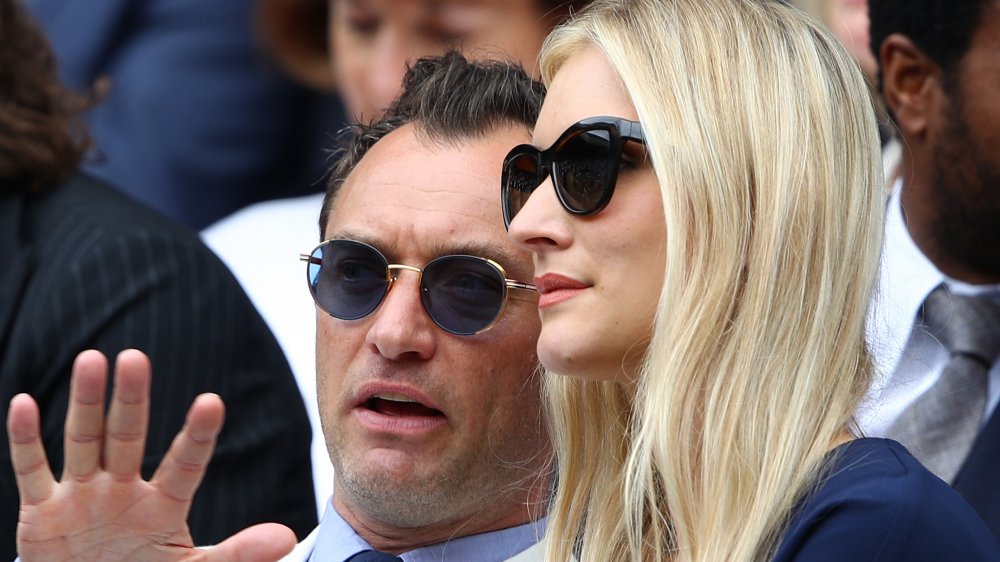 Clive Brunskill/Getty Images
Jude Law's most buzz-worthy relationship may have been his former romance with fellow star Sienna Miller — perhaps because he cheated on her with his nanny — but nowadays, he's married to Phillipa Coan. If you don't recognize that name, it's probably because Coan isn't an actress or singer or even a celebrity. Instead, she's "a recognized academic with a Ph.D.," according to Harper's Bazaar. Yes, that's right, it's Dr. Phillipa Coan.
Along with being a psychologist, per her Twitter bio, Coan is also the founder of STRIDE, a U.K.-based organization that "combines best practice psychology with energy management expertise to save organizations energy, carbon, and money through employee engagement and behavior change." Coan's "research apparently focuses on making employee behavior more sustainable for the environment, and she's worked extensively as a consultant since gaining her prestigious qualification," Harper's Bazaar notes. Beyond that, she's a "Visiting Research Fellow at Leeds University's Business School, and a chartered member of the British Psychological Society's Division of Occupational Psychology." Yeah, she's pretty darn impressive!
So how did a climate change-focused psychologist end up with a Hollywood star? According to the Daily Mail, Law and Coan "were introduced by mutual friends" and began dating back in 2015. The pair were spotted together publicly at the Hay Festival in Wales that same year with Prospect reporting that the actor "appeared to be enjoying letting off some steam in the arms of his attractive blonde companion." Eventually getting married in 2019, the two marked another very special moment in their relationship the very next year.
Phillipa Coan is the mother of Jude Law's sixth child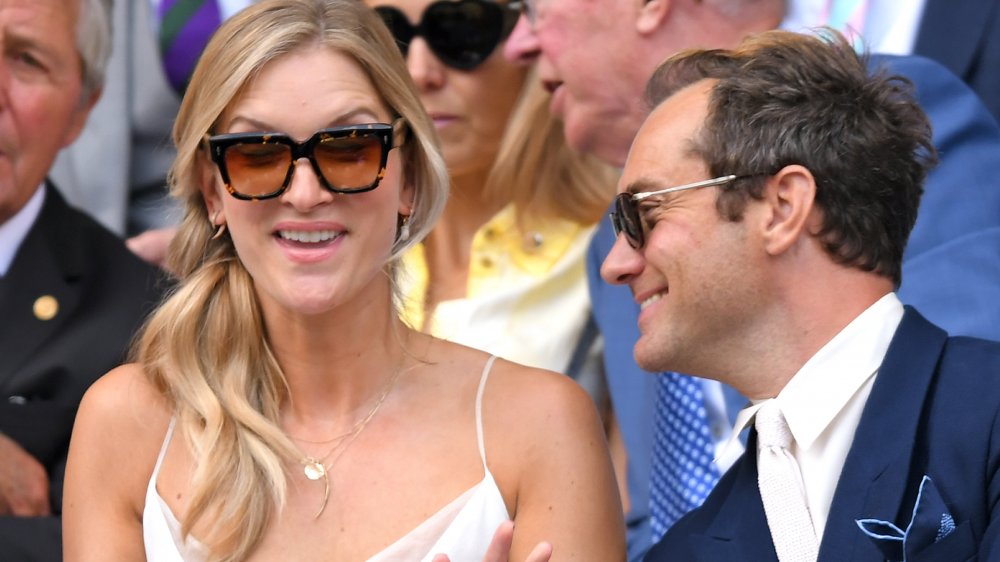 Karwai Tang/Getty Images
Were you aware of the fact that Jude Law is a father? Not only that, but in September 2020, Law revealed that Phillipa Coan became the mother of his sixth (yes, sixth!) child. While this marks his first little one with Coan, Law also shares three children with his ex-wife, Sadie Frost — a son named Rafferty, who could be his dad's twin, a daughter named Iris and another son named Rudy. Law and model Samantha Burke share a daughter named Sophia, and then, there's Law's daughter Ada, who he shares with singer Catherine Harding, according to Entertainment Tonight.
"It's really wonderful," Law said during a September 2020 appearance on The Tonight Show Starring Jimmy Fallon. "Again, we feel pretty blessed that we were in a time when we could, as a family, you know, we can just nest and enjoy each other's company and every day as it came," Law continued, referring to being in quarantine amid the coronavirus pandemic. He added, "It was an unusual but a kind of enforced, you know, love-in." That's certainly better than the possible alternative.
While, as of this writing, Coan hasn't publicly spoken out about the baby, she'll surely be able to use her savviness with psychology to be a wonderful mom.