The Truth About Halle Berry's Relationship With Van Hunt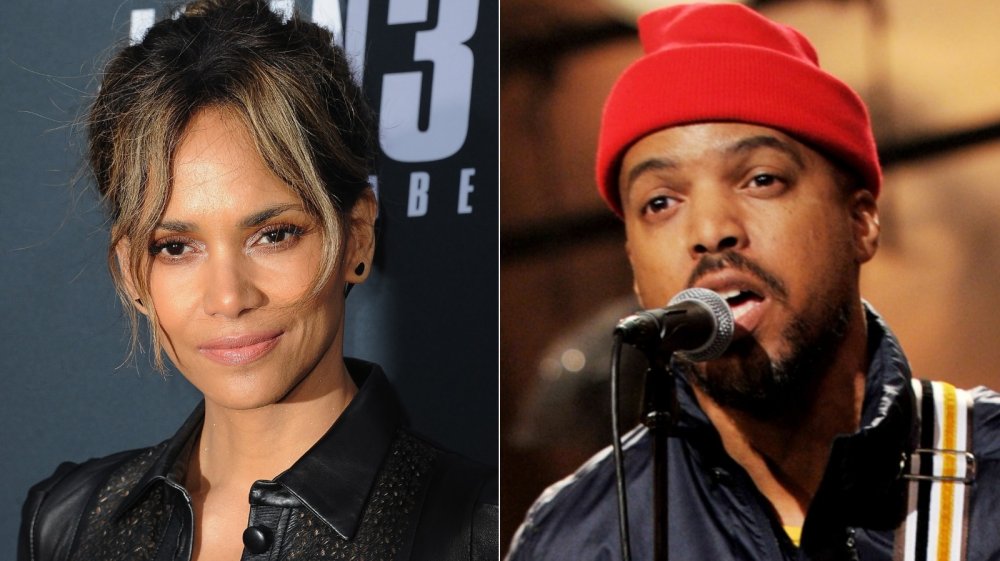 Albert L. Ortega/Getty Images
For fans of Halle Berry, it might seem like the Oscar-winning actress hasn't been around much in recent years, but that doesn't mean she hasn't kept herself busy in both her public and private life. In September 2020, Variety reported that Berry had her hands full with her directorial debut, Bruised, a full-length feature which also stars Berry as a "washed-up MMA fighter" and her journey to reconnect with an estranged son. (A distribution deal with Netflix for the film is also purportedly in the works, per Deadline.)
Berry's personal life also seems to be keeping the actress on her toes. While, as of this writing, Berry's last long-term relationship — a two-year marriage to actor Olivier Martinez – ended in 2015, per People, the Hollywood A-lister hasn't retired from pursuing romance. In fact, according to People magazine, a September 2020 post on Berry's Instagram account seemingly confirmed a relationship with a new paramour — one she's purportedly teased on social media for months. So who is Berry's new inamorato, and how did her Instagram post potentially confirm his identity? Let's take a look. 
Halle Berry seemingly confirmed her rumored romance on Instagram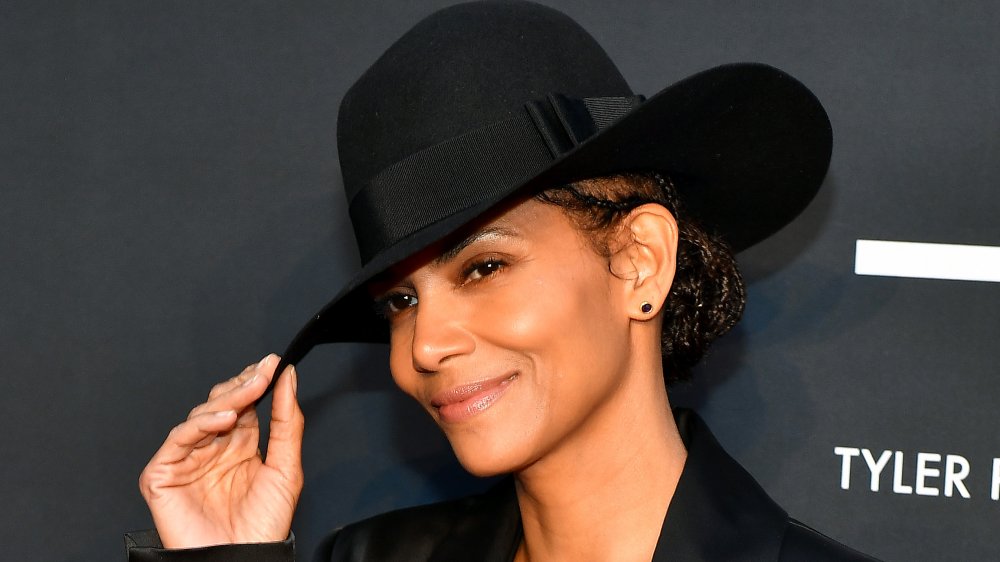 Paras Griffin/Getty Images
According to People magazine, Halle Berry seemingly confirmed her relationship with musician Van Hunt in the form of an Instagram post on her personal account. The photo, which Berry uploaded to the social media platform in September 2020, features the actress wearing a T-shirt emblazoned with the solo artist's name, accompanied by the caption "now ya know..." with a heart.
The emojis, in particular, seem to be a reference to at least one past post on Berry's account that popped up in July 2020, featuring the actress playing footsie with an unknown person, along with the caption "sunday,funday" with, you guessed it, a heart. At least one other post from around that time indicated that Berry had welcomed a new love into her life — quite literally. The photo in question, which appeared on her account in June 2020, features a small, red book with the words "it must be love" written on the cover on top of an unmade bed. 
While Berry's September 2020 photo might seem like a definitive confirmation of the actress' relationship status, People noted that Berry has yet to give any sort of public statement on the matter as of this writing. The magazine also reported that Hunt had "no comment" on whether or not the two are together. However, it is unclear whether that phrase was his official response, or if he simply hadn't responded by the time the article was published.