Dax Shepard Just Shaved Half His Head. Here's Why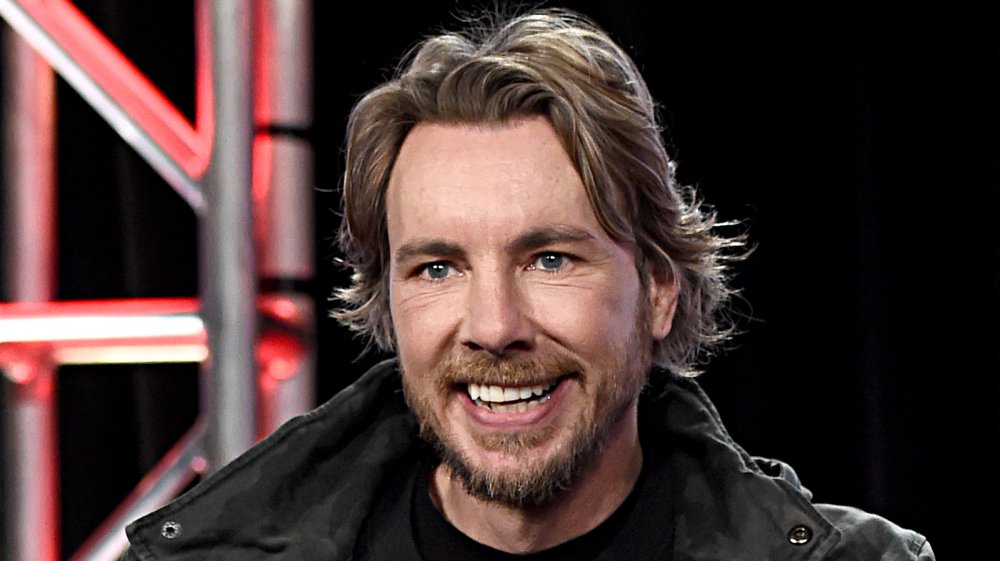 Amanda Edwards/Getty Images
Actor Dax Shepard may star in NBC's Parenthood by day, but by night, he and wife Kristen Bell are actual parents to two curious, independent little girls, Delta and Lincoln. The ChiPs actor has gone to great lengths to be a supportive father, including taking the time to speak to other parents about the ups and downs of watching Paw Patrol. But at home, Shepard's daughters have different interests.
Frozen actress Kristen Bell shared that aside from the Paw Patrol obsession happening in every family home, her and Shepard's daughters are also curious about the adult things in life. The daughters of the two Hollywood celebs have attempted to make their own breakfast and have been caught drinking nonalcoholic beer while on Zoom calls for school.
The actors seemingly are very open when it comes to their kids' antics, but when your parents are Dax Shepard and Kristen Bell, what do you expect? Shepard revealed to Jimmy Kimmel on Jimmy Kimmel Live that one unique thing about being married to Bell is that she has no filter.
Shepard isn't too shy either. He recently took to Instagram to record himself shaving half of his head, all in the name of fatherhood, according to E! News.
Dax Shepard's daughter shaved her head first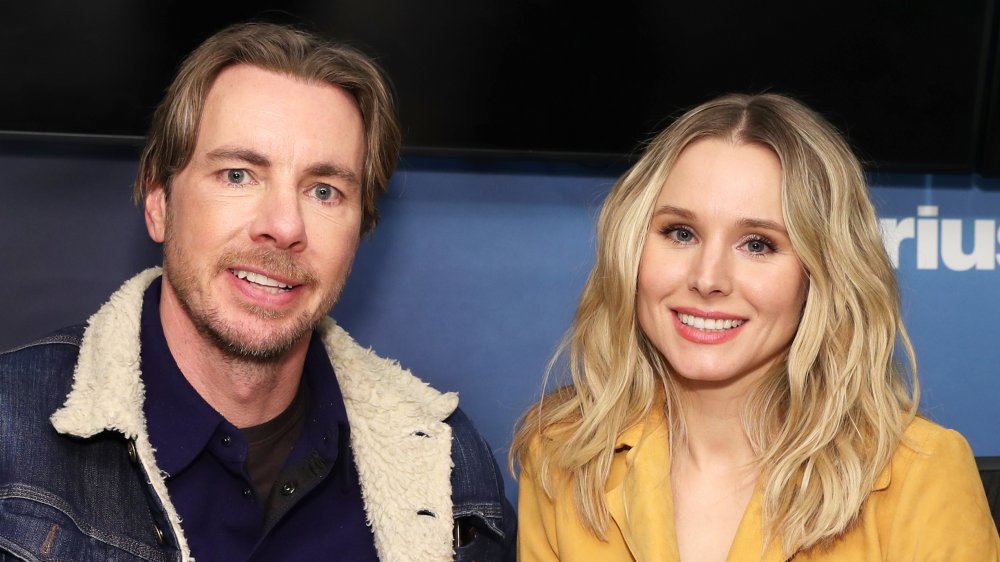 Cindy Ord/Getty Images
In a short Instagram video, actor Dax Shepard uses clippers to buzz off half of his head, while "Armor" by Sara Bareilles plays in the background. Not to worry though, the actor wasn't having a quarantine meltdown or a Britney Spears moment. He was actually shaving his head to match his daughter Lincoln.
In the caption of the video, Shepard revealed his daughter "requested a specific haircut a few days ago, and now I want to match her." Bareilles replied with, "This is the best best best. Thank you for being a kick ass dad for strong young women! #handmemyhaircut." "Armor" is the singer's 2018 female empowerment song.
Shepard's wife Kristen Bell stepped in to honor Shepard by re-sharing the video to her own page. "I love this man so much. He wanted to twin with our daughter," wrote the actress.
Shepard and Bell's daughter Lincoln asked her parents in 2019 if she could shave her head. "She just woke up one morning and was like, 'I need to shave this whole side right here.' I was like, 'I've never been, nor will I ever be, that cool to shave the side of my head.' And she did it, and she rocks it and she loves it," admitted Bell at the time, per E! News.
Now dad rocks it too!