The Truth About Issa Rae's Relationship With Her Fiance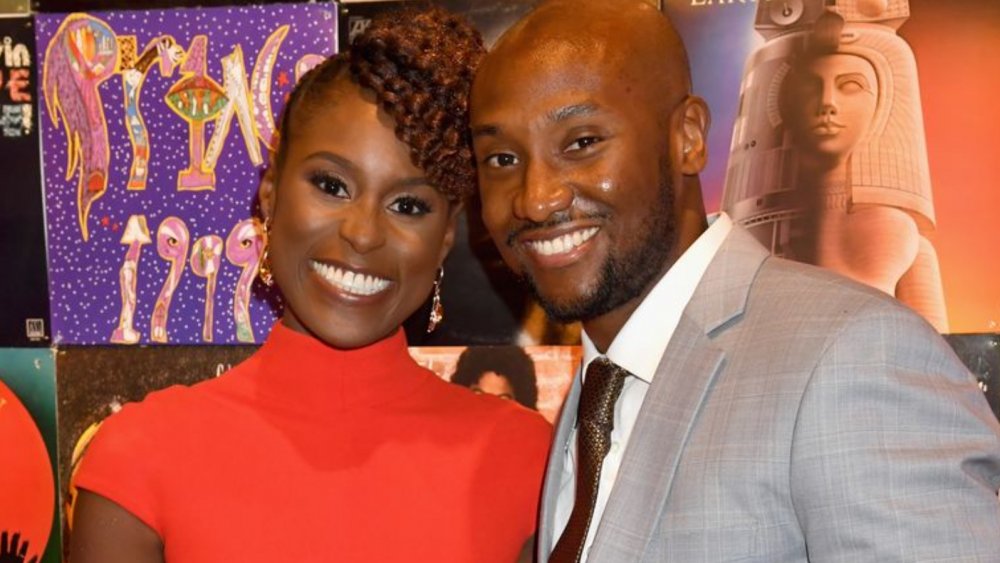 Jeff Kravitz/Getty Images
Issa Dee's dating life on HBO's Insecure is one never-ending emotional rollercoaster. Considering all of the complexities in Issa Dee's relationships with the opposite sex, it's easy to come to the conclusion that the actress and creator behind Insecure, Issa Rae, is having the same struggles in her own romantic relationships. But that's not at all true.
While her character's romantic career is national TV fodder, Issa Rae prefers to keep her relationship out of the spotlight. For Rae, she does not want any outside input about who she's dating. "As a writer, you put everything on the table," Rae told Vogue. "I'll take input on kids if I'm going to have kids. How do I not kill the kids? Work? Give me the input. Any other aspect of my life? Give me the input. But who I'm f**king? No, I don't need input. I'm good."
Rae's low-profile love life is seemingly secure, with the creative giving very few clues after appearing on the cover of Essence's April 2019 issue touting a huge rock on her ring finger. The internet's finest sleuths managed to uncover that Rae's reportedly engaged to her longtime boyfriend, Louis Diame. While there are little to no public details about their relationship, we've managed to find out a few things. Here's everything you need to know about Issa Rae's low-key relationship with her fiancé.
Issa Rae and Louis Diame have a long history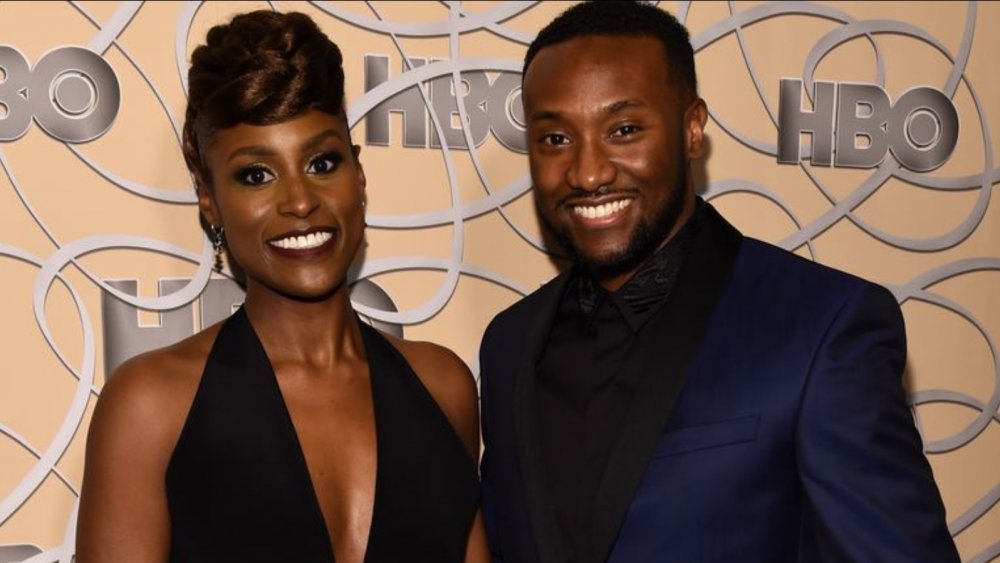 Amanda Edwards/Getty Images
Issa Rae and Louis Diame's relationship has been right under our nose all along!
While it is not clear exactly how long they've been together or how they met, the internet has traced their relationship back to almost a decade ago. In a 2012 Washington Post piece about Rae's breakout project, The Misadventures of Awkward Black Girl, Diame is identified as her boyfriend. Diame, 29 at the time, appeared briefly in the web series' seventh episode, in which he plays a Black man who's on a date with a white woman but is disappointed by Issa Rae's character J being with a white man.
Marie Claire identified Diame as a Senegalese businessman. Rae's brother, Lamine "Enimal" Diop, told Us Weekly that Diame has been in the picture for a long time: "They've been dating forever. He's already been like a brother to me. Family ties at all the family events and dinners, Christmas, Thanksgiving."
Despite his under-the-radar identity, he has been spotted at several red carpet events with the Little star on his arm.
Issa Rae hasn't confirmed her engagement, but others have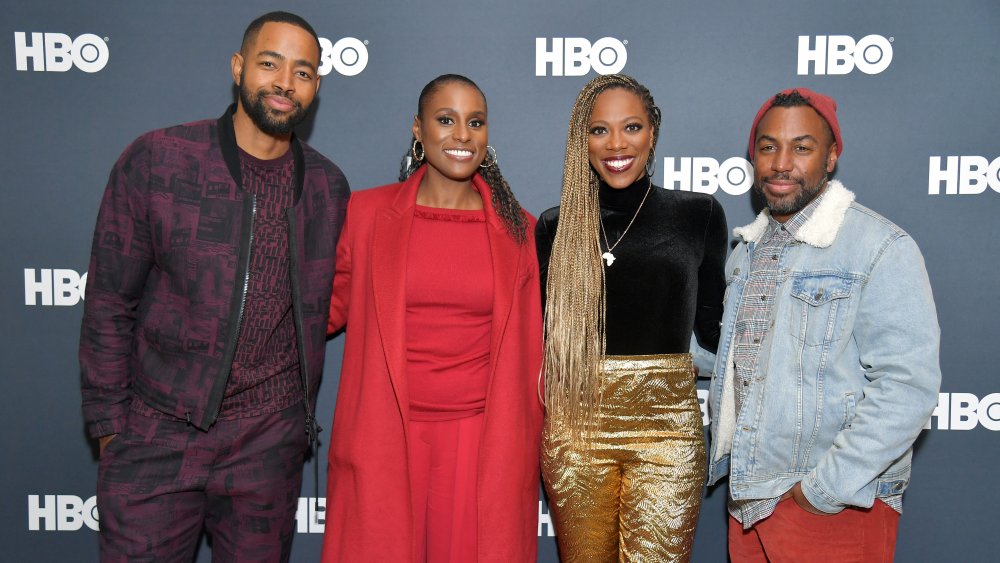 Michael Loccisano/Getty Images
Even though she's been spotted rocking her ring, Issa Rae has not yet confirmed her engagement, nor has her alleged fiancé Louis Diame. When asked about the mystery ring on her Essence cover, Rae laughed off the rumors: "I got a lot of rings on my finger. I wear jewelry, you know."
Luckily for the Lovebirds star and her beau, she has friends and family who have already taken care of confirming her engagement for her. The bride-to-be's Insecure co-stars Jay Ellis and Yvonne Orji say they are excited for her. "The reaction was all the same, like, 'You out here in these streets getting married, boo?!' That was the reaction," Orji, who plays Rae's BFF Molly, told Entertainment Weekly.
Lamine "Enimal" Diop also spared a few details about his sister's engagement, per Us Weekly. According to him, Diame and Rae got engaged around the holidays in 2018 and that Rae was "so low-key" about it. Diop said Rae and Diame hadn't had time to celebrate with an engagement party, adding, "We're just going to celebrate once it's time for the ceremony."
Diop also revealed that there is no set wedding date for the two lovebirds due to Rae's growing career. Between eight 2020 Emmy nominations for Insecure and new projects, both Diame and Rae are focused on collecting her accolades.
Given how private Rae is, fans might not find out that she's married until long after the fact.