What 90 Day Fiance's Colt Johnson Is Doing Now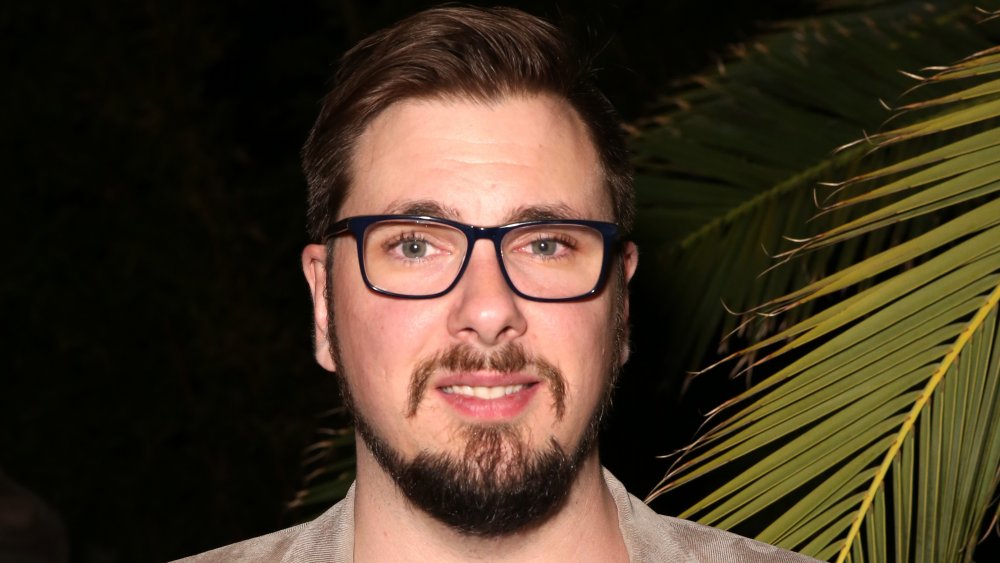 Gabe Ginsberg/Getty Images
Colt Johnson is best known for his tenure on TLC's 90 Day Fiancé and 90 Day Fiancé: Happily Ever After. Fans followed his ill-fated journey down the aisle with Larissa Dos Santos Lima and their epic divorce.
Mans fans breathed a sigh of relief when Colt and Larissa finally called it quits, but no one was happier about the split than Colt's family. At one very tense family barbeque, Colt's cousin even accused Larissa of being a gold digger — an arguably outrageous accusation considering that 30-something Colt still shared a small suburban house with his mom. Larissa scoffed, "Colt has a car with no air conditioners. So what kind of advantage am I taking?" Savage.
Of course, that didn't stop Larissa from asking him for money. In one of 90 Day Fiancé's most uncomfortable scenes, Larissa demanded Colt buy her lip fillers. "Colt should to pay for my lip injections because he has a hungry sexual drive and I will feel very confident and sexy after I fill in my lips," she said (via Us Weekly). Larissa, who was not allowed to work because of her visa status, also asked for $1,000 a month; Colt reportedly agreed to a reasonable $200 monthly allowance.
Money was obviously tight for Colt when he first appeared on TLC, but following a few seasons (and bad breakups) later, what has changed?  Let's find out.
Colt Johnson lost his job after 90 Day Fiancé
The cold hard truth of reality television is that, unless you're a Kardashian, your contract probably isn't paying the bills. That's why, despite his reported $1,000 per episode fee, Colt Johnson kept his day job even after he landed on TLC.
According to his LinkedIn, Colt is something of a computer wiz. When he first appeared on season 5 of 90 Day Fiancé, he apparently worked at Konami Gaming in Las Vegas. Like many people, though, Colt fell on hard times when Covid-19 caused massive layoffs across the country.In an episode of 90 Day Fiancé: Self Quarantine, Colt told viewers he was laid off after nearly three years with the company. "I have some savings but not a lot. I'm angry and disappointed in myself," he said (via Showbiz Cheat Sheet). According to the outlet, Colt probably made around $70,000 a year at Komani, so losing his job was likely a massive blow to his finances.
To pay the bills, Colt took a page out of his ex-wife's playbook and joined OnlyFans. For the uninitiated, OnlyFans is a content-sharing platform popularized by its lack of restriction on adult content and images. For a mere $25 a month, subscribers can see Colt in a variety of adult poses. Don't get too excited though, they're pretty tame by OnlyFans' standards, per Screenrant. Colt also reportedly linked his Amazon wish list, which included items like a bucket and two fire pits...um ok.