Why Mariah Carey Says She Was Held Captive During Her First Marriage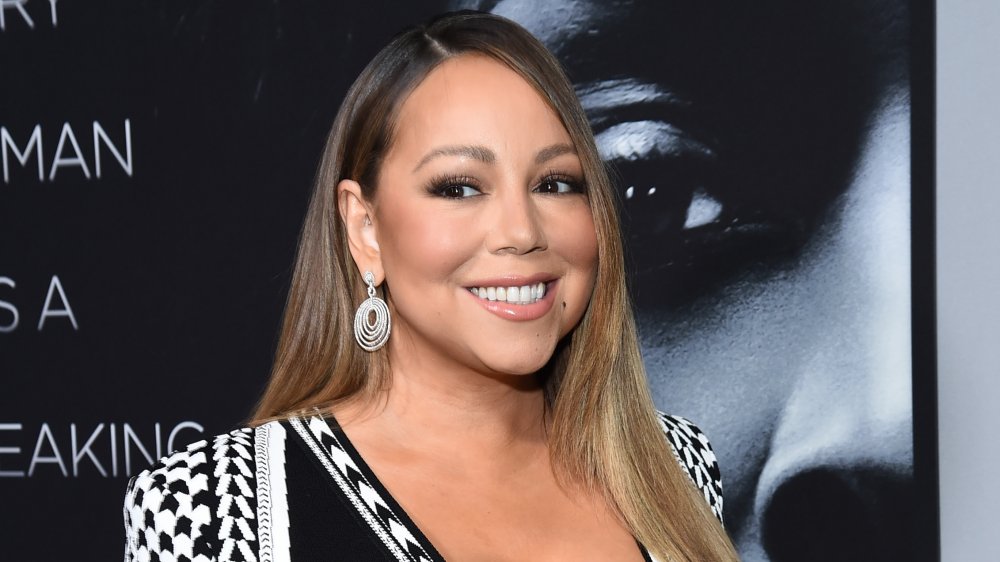 Jamie Mccarthy/Getty Images
Although she is one of the most famous women in the entire world, many fans don't really know about Mariah Carey's difficult past. That's why her new memoir, The Meaning of Mariah Carey, is so enlightening. Even more enlightening? Her most recent interview with Oprah Winfrey, in which she opens up about her career and her personal life, including her first marriage to music exec Tommy Mottola.
Carey and Mottola were married in June 1993, and they separated in 1997. She was just 19 years old when they met, per Vulture. Carey has opened up about their relationship in previous interviews, implying that Mottola was controlling and abusive, per BuzzFeed News. In one Cosmopolitan interview, she said she felt like a "prisoner."
Mottola has also spoken about their time together in his own memoir, Hitmaker, and said that any accusations from Carey are "harsh" and "untrue," per Billboard. He did say that his relationship with the young singer as an exec at Sony was "absolutely wrong and inappropriate." Mottola also said, "Truly sorry for any discomfort or pain that all of my good intentions inevitably caused her, and most of all for the scars it left on my two oldest children." But Carey has an entirely different version of events. 
Mariah Carey says she couldn't leave without permission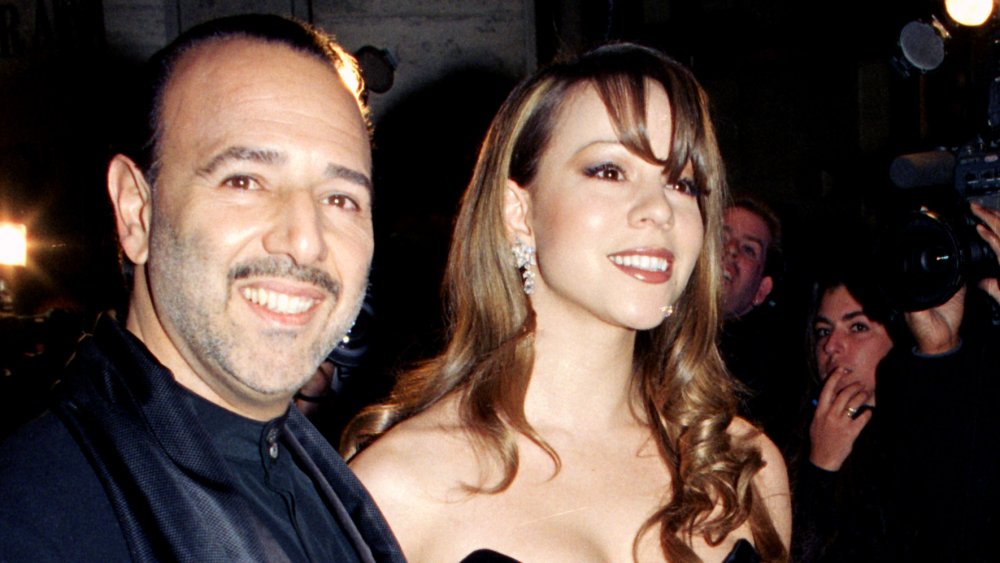 Antony Jones/Getty Images
In a new interview with Oprah Winfrey on the Apple TV+ series The Oprah Conversation, Mariah Carey said that she was "held captive" by ex-husband Tommy Mottola, per Entertainment Tonight. She said that she couldn't leave or make choices on her own without his permission and that she was watched in the house, given that there were security guards and cameras everywhere. She even recalled one night where she had to "escape" from the mansion — to get fast food with rapper Da Brat, who told her, "This is not okay."
The singer added that it wasn't until she met then-New York Yankees player Derek Jeter that she realized what a healthy relationship could be. "He was a catalyst that helped me get out of that relationship because I believed there was somebody else," she told Oprah. She added, "I didn't know who he was. Honestly, I don't think it was like, 'Oh my gosh, he was the love of my life.' At the time I did because I didn't think I would ever meet anybody who wouldn't... feel superior to me because of the fact that I'm not one way or another in most people's minds and they have preconceived notions, whatever."
Although it has to be hard to talk about, if anyone can get someone to open up, it's Oprah.