The Truth About Eugene Levy's Daughter, Sarah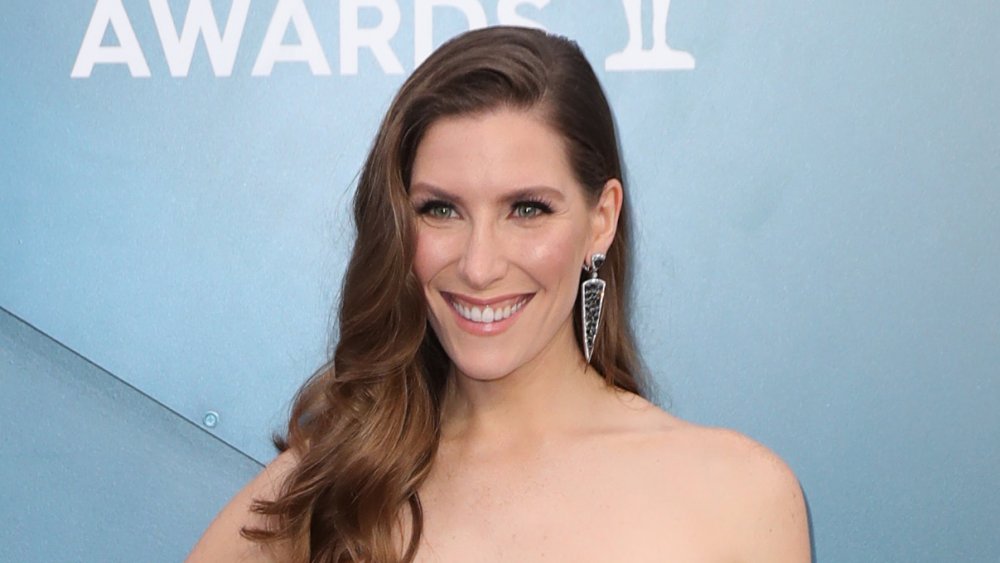 Leon Bennett/Getty Images
While the 2020 Emmy Awards might have faced unprecedented challenges in the wake of the coronavirus pandemic, a delightful highlight of the television awards show was an epic sweep for the Canadian critical comedy darling Schitt's Creek. Garnering a total of nine Emmys, it was the most ever for a single season of a sitcom in the history of television. While it might be hard to state which Schitt's Creek Emmys 2020 acceptance speech was the best out of the lot, there's a good chance that they were all ultimately outdone by something else entirely: Schitt's Creek actress Sarah Levy's reaction to her costars' numerous victories, compiled in a video montage and posted by her brother and castmate Dan Levy. Bustle implied the vid was the best part of the Emmys that didn't even happen at the Emmys — and honestly, they're probably not wrong.
Sarah, who charmed audiences as Schitt Creek's hapless resident waitress Twyla, might not have been able to attend the show's coronavirus-appropriate cast gathering in their native Canada, and might not be considered part of the nexus of the show's main characters (among which include brother Dan and her father, character actor Eugene Levy), but that doesn't mean she hasn't made a major impact on fans and critics alike. So what's the story behind Sarah Levy? Let's take a look.
Sarah Levy is a member of a Canadian comedy dynasty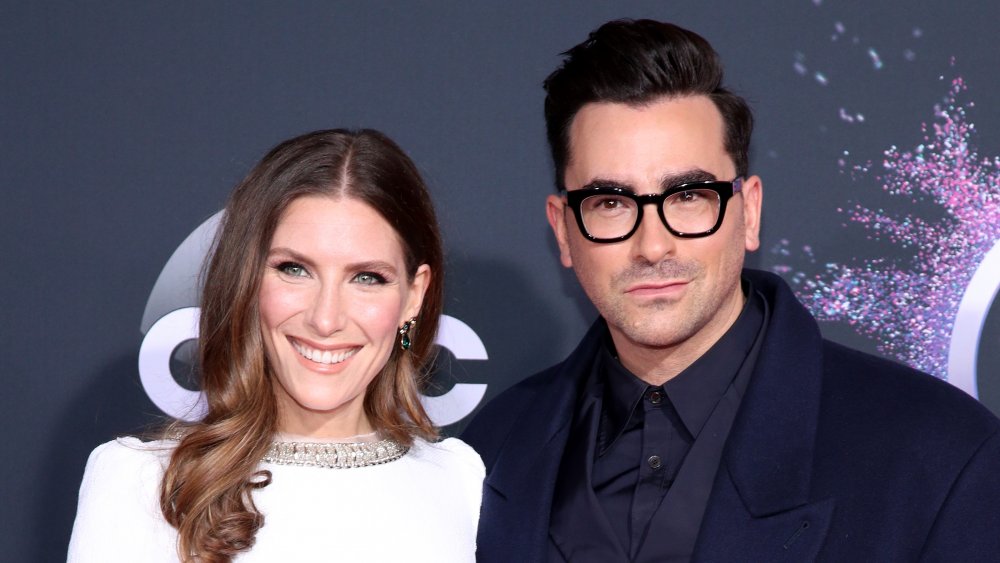 Rich Fury/Getty Images
Even if you're not a Schitt's Creek acolyte, there's a good chance you're familiar with one of the show's stars, Eugene Levy. Prior to his role as Rose family patriarch Johnny Rose, Eugene was best known to audiences as a staple character actor in a slew of director Christopher Guest's mockumentary comedy classics like Waiting for Guffman and Best in Show. But perhaps Eugene's most well-recognized role was that of Jason Bigg's father in the teen sex comedy American Pie. (And yes, he's the dad with the eyebrows, in case you were wondering.)
But Eugene, who co-created Schitt's Creek with his son, entertainment industry polymath Dan Levy, has most likely usurped his previous Hollywood legacy with his recent Emmy wins — and his daughter, Sarah Levy, has played an integral part in it, all the while staking a claim on her own corner of comedy history. 
While Sarah's brother Dan might have technically had a foothold in the entertainment industry earlier than his sister — most notably as a Canadian television personality for shows like Canada's MTV Live — it was Sarah who was more classically trained in the realm of acting, attending Dalhousie University to study theater. Though the actress had bit parts in movies like 2011's Larry Crowne, it wasn't until Schitt's Creek that she finally got her big break.
Sarah Levy's turn as Twyla on 'Schitt's Creek' earned her unprecedented acclaim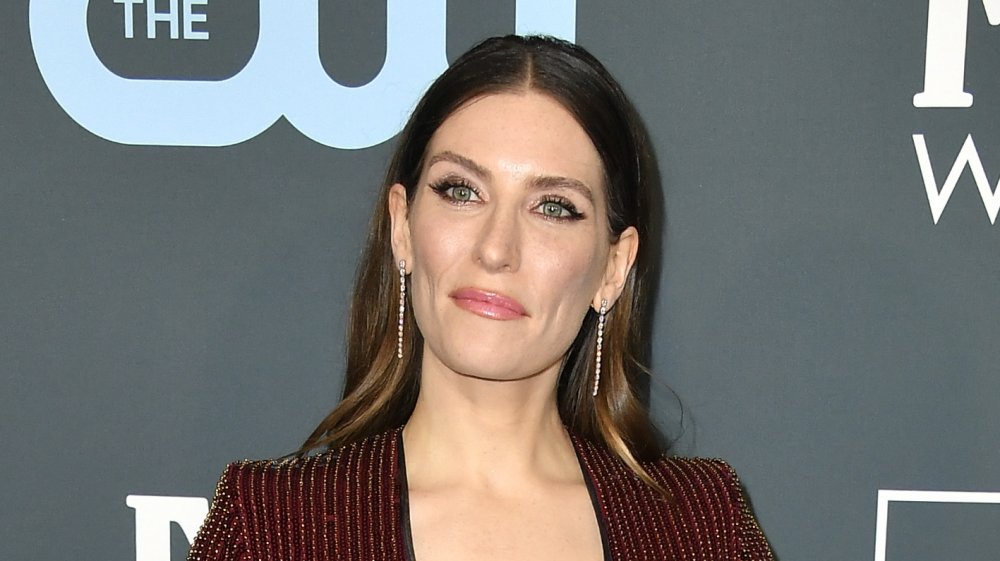 Frazer Harrison/Getty Images
Though Schitt's Creek proved to be somewhat of a Levy family affair, with Dan Levy and Eugene Levy as the show's creators and as two members of the main cast, fans have often speculated as to why Sarah Levy was cast in the role of resident millionaire waitress Twyla Sands, rather than as a member of the show's central Rose family, alongside her father and brother. Though a subset of viewers might never find an answer to this question to truly satisfy them, Sarah herself was quick to comment on the appeal of the role she played throughout Schitt's Creek's six-season run, going as far as to call it a "perk."
"When the show first came out, everyone assumed I was the sister [Alexis Rose]," Sarah dished in a 2017 interview with Hello!. "I loved that people didn't know that I was related in any way, because I was able to do my own thing."
A later interview with Bustle in April 2020 revealed how Sarah, in turn, found her character to be a driving force for the show in her own right. "She is this glimmer of hope in this sort of dreary town — or as the Roses are seeing it, anyway," she explained at the time.
With Schitt's Creek's final season farewell, we can't wait to see what's in store for Sarah Levy in the (hopefully) near future.