The Stunning Transformation Of Justina Machado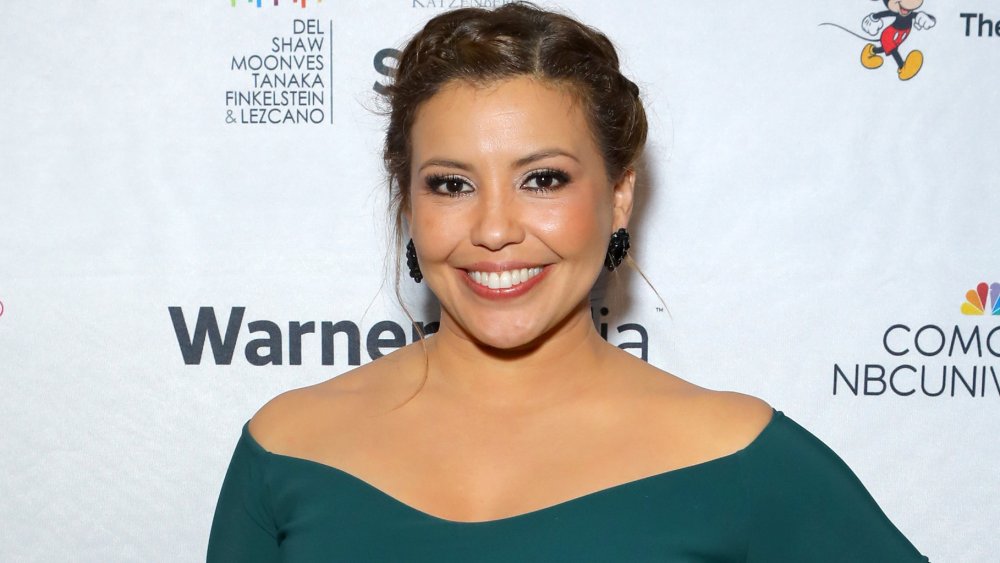 Jc Olivera/Getty Images
Justina Milagros Machado has solidified herself as a strong voice and representative for Hispanic women in the film and television industries. Since the late '90s, the Chicago native has appeared in numerous television shows — from Superstore to Jane the Virgin. However, her real breakout role was in HBO's Six Feet Under as Vanessa Diaz, which premiered in 2001. Since then, Machado has increasingly used her platform to bring awareness to widespread issues in the Latinx community. 
That dedication rolled her right into her 2017 role as Penelope Alvarez in the award-winning, culture-shifting television series One Day at a Time alongside EGOT-winner Rita Moreno. As one of the producers of the hit series, Machado used her position to make positive changes for Latinx people in show business. In a 2018 interview with Vox, the actress spoke about doing away with the stereotypical heavy Hispanic accent.
"Accents. Get rid of that crap already [...] and also throwing in Spanish for the hell of it. I cannot tell you what that does to me. And you know why? Because people think it's funny when someone goes off in Spanish," she said. "And yeah, it might sound funny, because you don't know what they're saying, and it sounds like [trills R] that. But that's offensive." So how did the NYPD Blue star transform into the booming actress she is today? Keep scrolling for more about one of the hardest working women on TV. 
Justina Machado worked as a bank teller prior to fame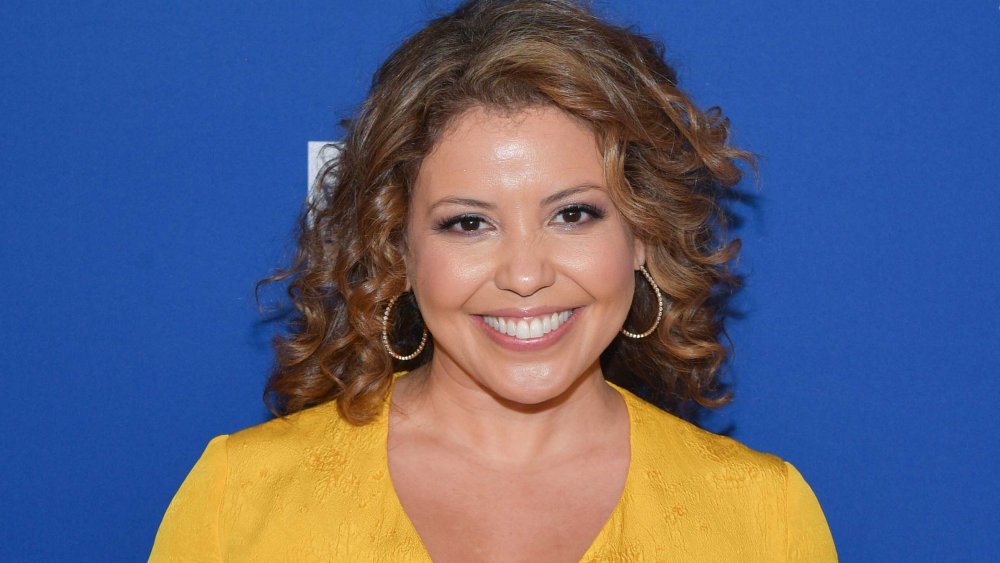 Matt Winkelmeyer/Getty Images
Justina Machado's family wasn't too confident in her acting skills early on, and according to an interview with the Chicago Tribune, neither was she. Prior to dominating the TV industry, the actress was a dancer and singer in all-girl bands and even performed on Broadway in the hit musical In the Heights. But, for the record, her parents weren't fans of this career direction. 
"I am first generation. My parents are from Puerto Rico. We were lower-middle class. ... My family's mentality was, go and get a good job and stay in Chicago and have a family and just be responsible and just have that real Midwestern kind of life," she said. "They just didn't really think about anything else. Anything like (acting) was not something that was discussed in my house." 
In pursuit of a more stable, parent-pleasing job, Machado worked as a bank teller at First American Bank, which ironically is where her first agent Myrna Salazar discovered her. "It was a force from within her that sent me vibrations," Salazar told the Tribune. "It was a gut feeling. She is short, but when she stands on stage she is 7 feet tall." After that, her acting career took off in a direction of which her parents could be proud.
Justina Machado is making a statement with her work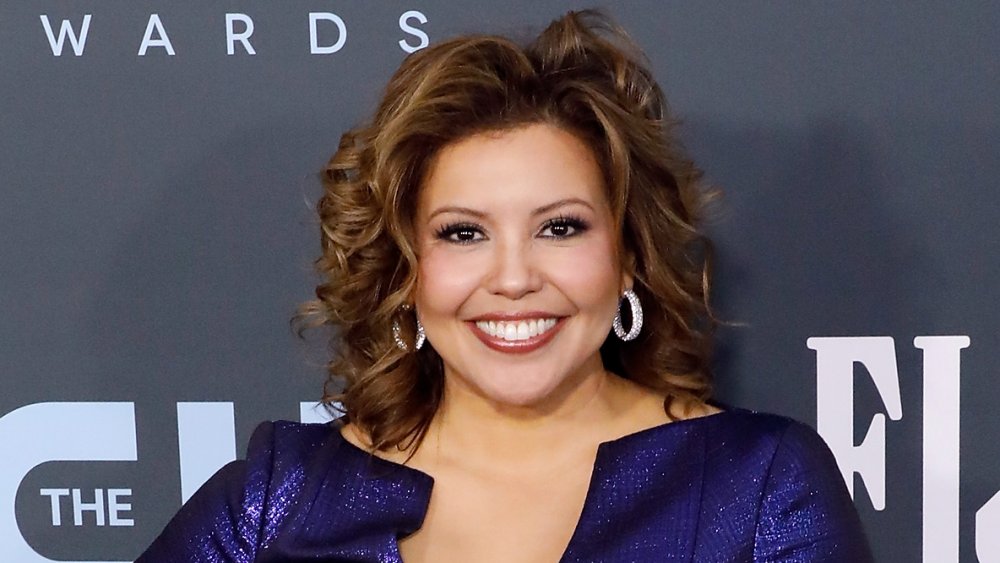 Taylor Hill/Getty Images
Alongside her TV mom Rita Moreno, Justina Machado has been a prominent name in the film community for Latin women. In a Sept. 2020 interview with Entertainment Tonight, the actress noted, "Right now, it's OK for women to be thinking about women and to be moving it forward for us." She added, "For so long, [Latinas] have been on the back burner. So I think that we need to nourish and nurture ourselves right now." She also spoke about her past and present roles and how they've evolved over time, especially in moving community-centered conversations forward. 
"Vanessa Diaz on Six Feet Under was just incredibly impactful. I had been working before it, many years, but it was definitely the one that put me on the map and opened a lot of doors for me, and to this day is constantly talked about. I would say that has been the most impactful in moving my career forward," she said. "But also Penelope Alvarez [on One Day at a Time] has been the most impactful in making a statement and moving not just me forward, but moving a people forward, the Latinxs forward, changing that narrative, putting that out there and telling an immigrant story that anybody can relate to."