The Truth About Justine From Love Island USA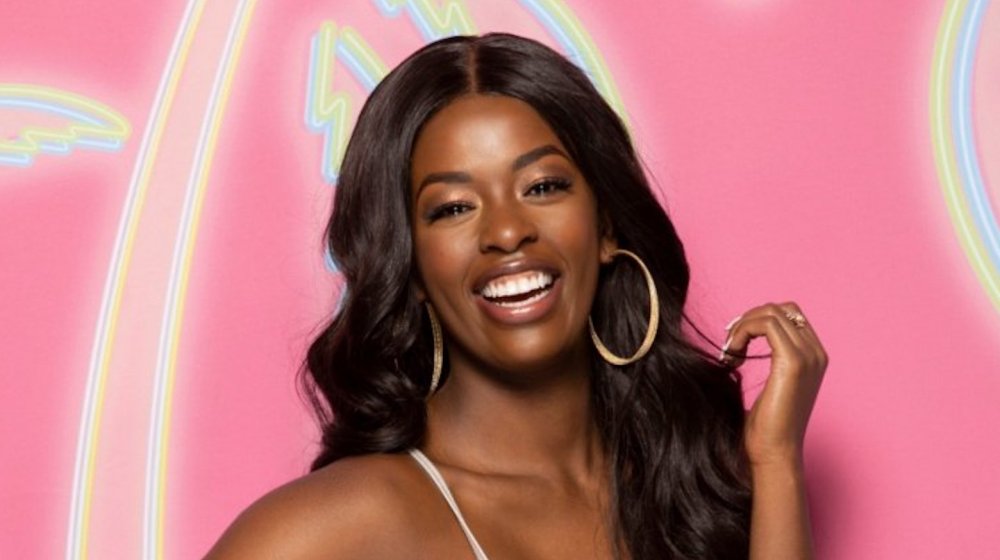 CBS Entertainment
Love is in the air! Love Island USA officially declared the winners of Season 2 during the finale on Sept. 30, 2020. Islanders Justine Ndiba and Caleb Corprew took home the prize (along with a hefty check for $100,000), and fans couldn't be more excited. Justine and Caleb quickly became fan favorites during their time on the show — they even earned a couple nickname, "Jaleb." Not only are the pair adorably in love, but they're also the first Black couple to win Love Island in the franchise's eight-season history.
"Super pumped! Really excited. It's not hit yet," Justine told Entertainment Tonight of the history-making win. "Like, we're still in shock!" 
Fans were especially excited to watch Justine's journey to success, because she struggled to find a match at the beginning of the show. One fan wrote on Twitter, "Justine went from being the last girl picked & being seen as a girl you settle for to winning Love Island with a man that loves and treasures her!!! Glow up of the century."
"I love the skin I'm in. I love the way God made me. But I feel like a lot of those insecurities are because a lot of the Black girls haven't had a lot of success on this kind of platform," Justine told ET. "To have those doubts be brought out early on, it was definitely hard but it turned out alright."
But who was Justine before becoming Love Island's first Black female winner? Here's a look into her story.
Justine Ndiba is a survivor of the Rwandan genocide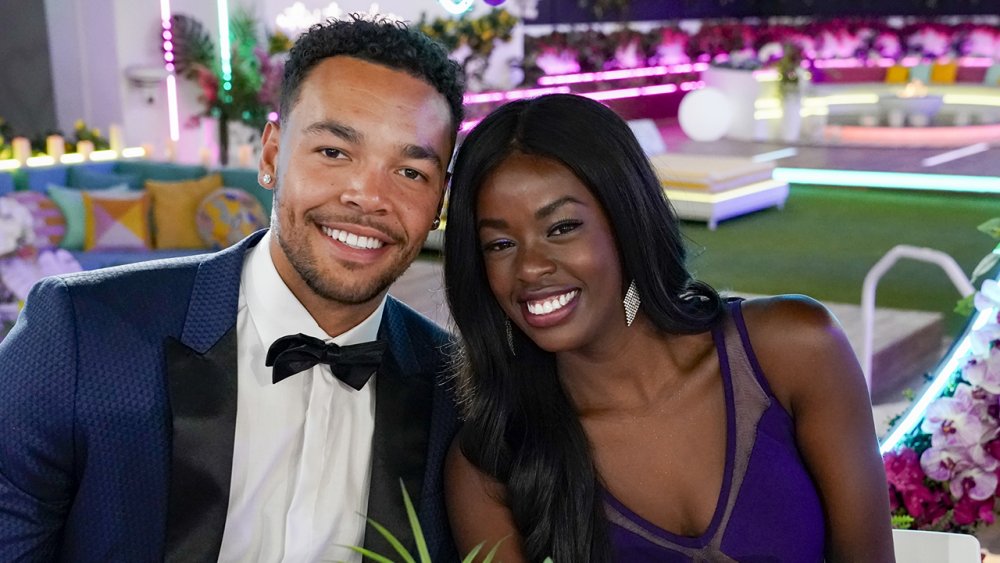 CBS Entertainment
As Justine Ndiba told her castmates on Love Island USA, she was born in the Democratic Republic of Congo and moved to the U.S. in 2001 with her family after surviving the Rwandan genocide. Justine now lives in Rockaway, New Jersey. She has two siblings, and she speaks both English and Swahili.
Per her CBS bio, Justine works as a billing coordinator by day — but by night and on weekends, she works as a go-go dancer (which explains her impressive dance moves). It remains to be seen whether she'll stick with her old jobs now that she's a reality TV star.
Before the show started, Justine had just ended a six-year off-and-on relationship, per her bio. She was looking for a relationship that was also a "friendship," like her role models Chrissy Teigen and John Legend. And it seems she succeeded in finding that with her boo, Caleb Corprew. Teigen infamously gave the couple her seal of approval during an episode of the show. Caleb also ticked several of Justine's other boxes — tall, respectful, and family-approved.
Now that she's made history as a Love Island USA winner, Justine plans to go back to New Jersey and get her regular life back in order before meeting up with Caleb, who lives in Los Angeles, as soon as possible. "Right now the plan is hopefully for me to be in L.A.," Justine told Entertainment Tonight.
Meanwhile, Caleb joked about their future Jaleb wedding: "Everybody's invited! We'll live stream the wedding." We can't wait.