The Truth About Johnny And Cely's Love Island USA Relationship
Love Island USA is one of the only reality TV shows to air new episodes during the pandemic, and the CBS reality dating series has fans hooked. There's something appealing about watching a group of twenty-somethings freely frolic on a Las Vegas rooftop while the rest of the country is in quarantine. But which Love Island USA couples will stand the test of time? Some fans are betting on Johnny Middlebrooks and Cely Vazquez, who've been coupled up since the first episode of Season 2.
As far as the $100,000 prize goes, Johnny and Cely face some competition from other couples in the villa, especially their besties, Justine Ndiba and Caleb Corprew. But it seems like Cely and Johnny are closer to each other than ever and could be in it for the long haul, regardless of whether they win the cash. Here's a closer look, and caution — spoilers ahead!
Johnny and Cely took a major relationship step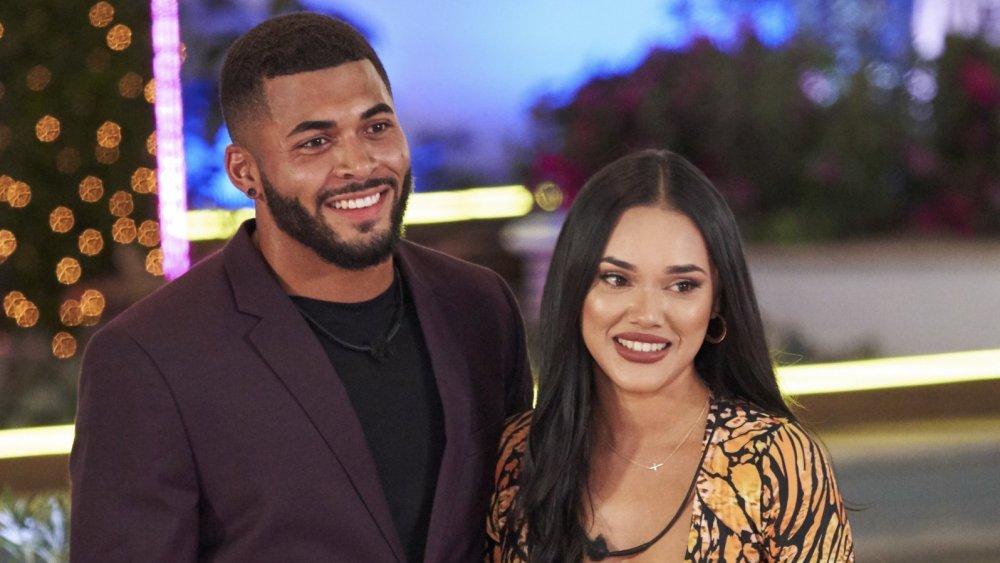 CBS
In Love Island USA Season 2, Episode 28, Johnny Middlebrooks planned a surprise proposal-style meeting with Cely Velazquez to ask her to be his girlfriend. Making a relationship official is a huge step on Love Island USA, so it's clear he's serious about making things work! "I simply need you to know that shifting ahead, I'll do something and every little thing to be the person you want me to be," Johnny said, reassuring Cely after the Casa Amor shakeup.
Still, if the couple does decide to pursue their relationship outside the show, it seems likely that the relationship will be a long-distance one. Johnny resides in Chesapeake, Virginia, while Cely lives in Sacramento, California. And judging by how much she laughed when she learned Johnny was from Virginia — apparently, she's never met anyone from the state before — it doesn't seem like Cely would jump at the chance to move there.
But logistics aside, Cely and Johnny are one of the stronger couples in the villa. Whether or not they win the show's $100,000 cash prize, it looks like they could definitely keep dating after the show is over.
Johnny wasn't completely loyal to Cely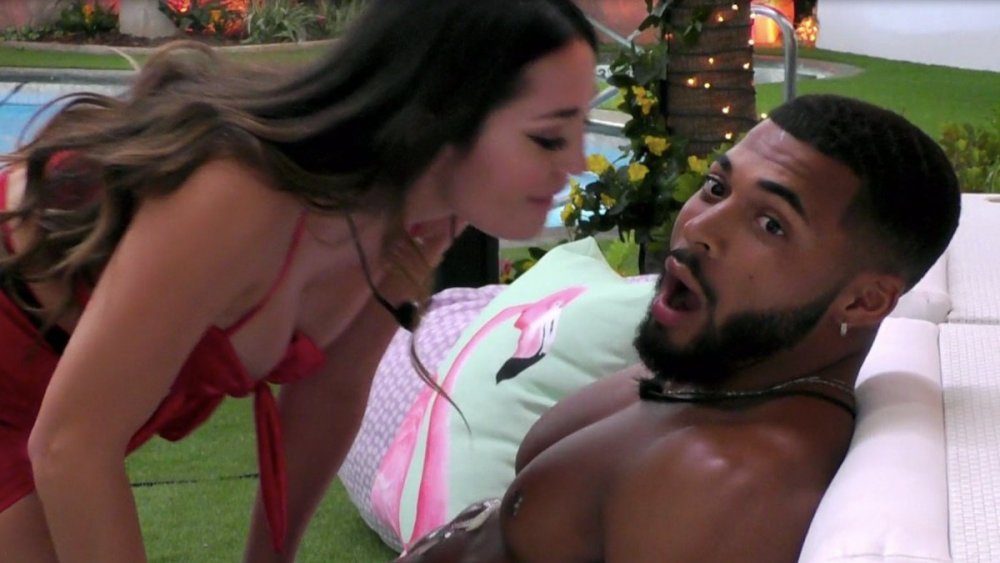 CBS
While Johnny Middlebrooks's heart is 100 percent with Cely Velazquez now, she's not the only person he has hooked up with on Love Island USA. Johnny also had some steamy make-outs with Mercades in Casa Amor — she licked whipped cream off his nipples at one point. And after leaving the show, Mercades herself told reporters that she doubts Cely and Johnny have a future together.
"I think he's honestly in it for the game," Mercades told Entertainment Tonight. "He's super fake and I will be expecting him in my DMs, so y'all will know that." Yikes!
Plus, fans aren't happy that Johnny didn't exactly tell Cely the entire truth about his interactions with Mercades, seemingly downplaying their hookup. Noah was the one who revealed all of the details, only to be removed from the show as quickly as he appeared on it. Still, it looks like Johnny and Cely are keeping the past in the past and moving forward with their relationship.