Megyn Kelly Knows How To Keep Trump From Interrupting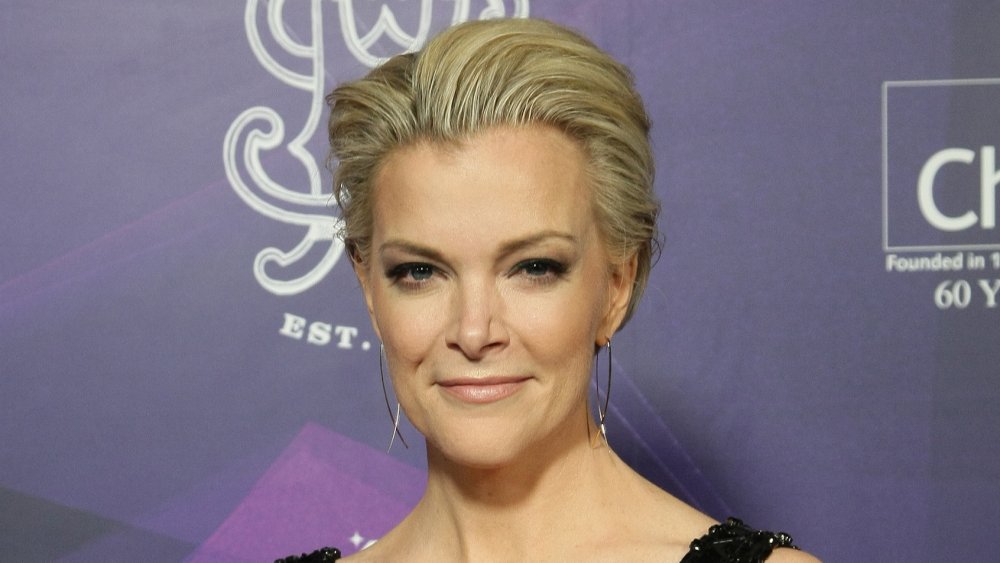 John Medina/Getty Images
Journalist Megyn Kelly joined the long list of viewers who voiced their deep disappointment with the first presidential debate of 2020 between President Donald Trump and Democratic nominee Joe Biden on September 29. "What a $&@%show. Biggest loser of this debate: us!" she tweeted. Like many others, Kelly was fed up with the lack of control moderator Chris Wallace had over the debate. Wallace had to ask — or should we say argue with — President Trump on multiple occasions to stop interrupting him and Biden. At some points during the night, all three men were talking over each other at once.
The following day, the former Fox News host continued to air out her discouragement in an interview with Extra's Billy Bush. When asked about her feelings, she confirmed her anger. "It was a hot mess that didn't allow us to hear much substance at all," she slammed. "I think the only people who really enjoyed it were people who, like yours truly, are a little pugilistic by nature and were watching the fighter keep throwing the blows and the other guy try to get to the corner of the ring..."
While The New York Times bestselling author did get some entertainment out of the debate, she said no one gained any sort of knowledge from the night. However, she has some knowledge to impart: How to keep Trump from interrupting.
Megyn Kelly would have cut the mic to keep Donald Trump from interrupting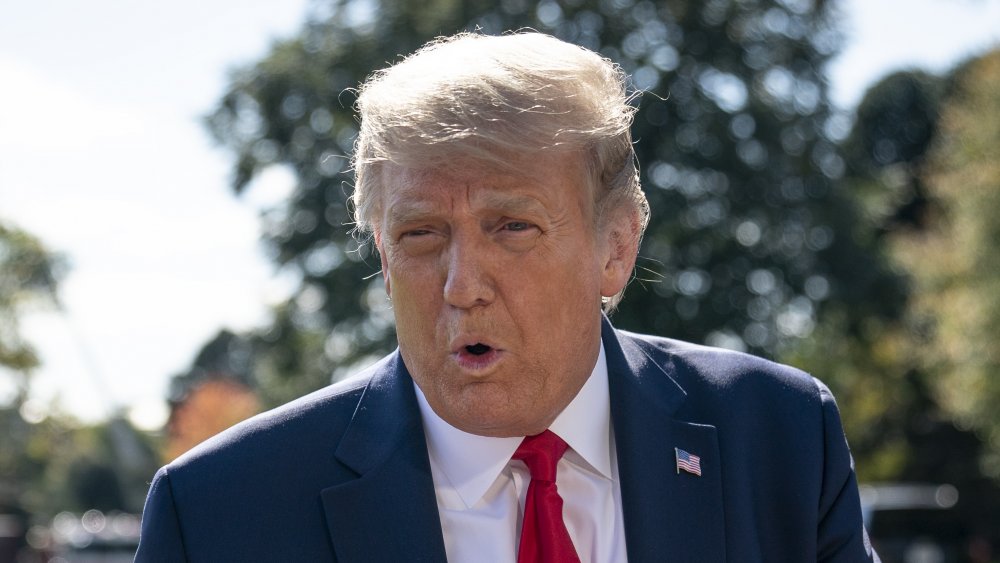 Drew Angerer/Getty Images
Megyn Kelly, who moderated the first Republican presidential debate in 2015 alongside Chris Wallace, reflected on the highs and lows of the tumultuous night in September 2020 and answered one question many people were wondering: How to keep President Donald Trump from interrupting. First, she would have used her no-nonsense personality to surprise Trump. "Had I been in Biden's shoes, I would have looked over at Trump every time he interrupted me and said, like... 'You seem upset... do you need a break?'" she told Extra.
On a more serious note, the Megyn Kelly Show podcast host said she would have required complete control of the mics and cameras as the moderator. "Let me tell you something. If I looked at Donald Trump and said, 'Mr. Trump, I appreciate that you want to be heard and I've turned off your mic and the camera is on me, so no one can see you or hear you when you're interrupting,' that would have stopped it," she said. "And that would have stopped Biden, who was also interrupting." Kelly did cut Wallace some slack, saying it was an "unprecedented" debate and that the Fox news anchor was in a unique position.
Kelly has yet to have the chance to try this plan on Trump, but this is likely not the first time she has wanted to cut the mic on the celebrity-turned-politician.
Megyn Kelly and President Trump have an unpleasant history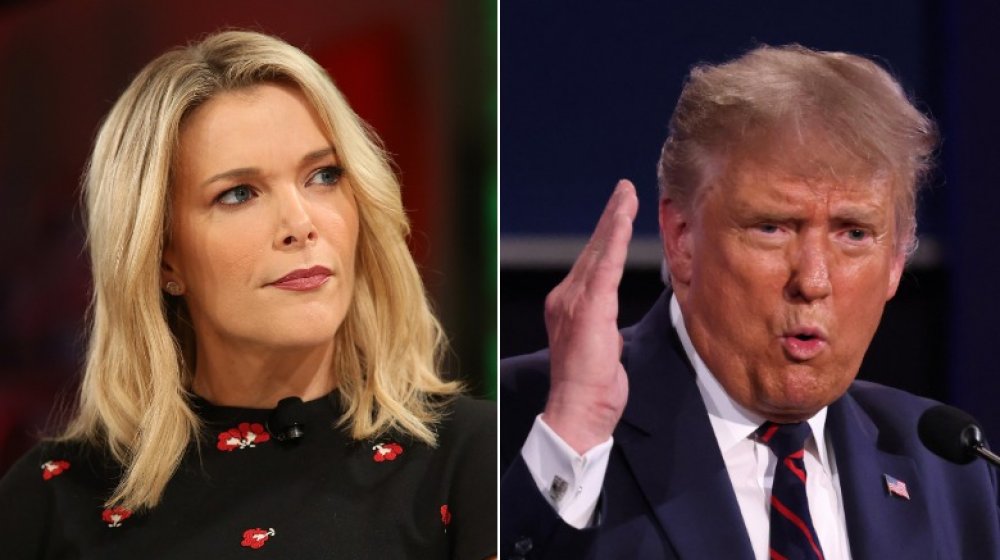 Phillip Faraone, Scott Olson/Getty Images
President Donald Trump showed that he had serious beef with his fellow conservative after Megyn Kelly's performance as moderator in the first 2015 Republican debate. While many saw the dispute on Twitter, few know the feud began prior to the debate. On the Nov. 15, 2016 episode of Dr. Phil, Kelly explained that Trump called and threatened her following her news piece on his divorce from his first wife Ivana, which included a report that Ivana accused Trump of rape. Trump was not happy that Fox, his trusted news outlet, was covering the story.
Proceeding the 2015 debate, Trump tweeted that Kelly "bombed" the night. During a CNN interview a few days later, he continued to attack Kelly, claiming, "You could see there was blood coming out of her eyes. Blood coming out of her wherever." Trump's Twitter rampage is thought to have been ignited by a pointed question Kelly asked, which referenced him calling women "fat pigs, dogs, slobs, and disgusting animals." Kelly was slow to talk about the fiery feud, and eventually said she did not want "any sort of war" with Trump in an interview a few months later.
Looking ahead, the Commission on Presidential Debates is planning to enforce a similar system to the one Kelly suggested in the last two presidential debates (per CBS News). While the controversial journalist may not get to test her plan, she would likely approve of the unprecedented change.