Donald Trump Is The Second US President To Get Infected During A Pandemic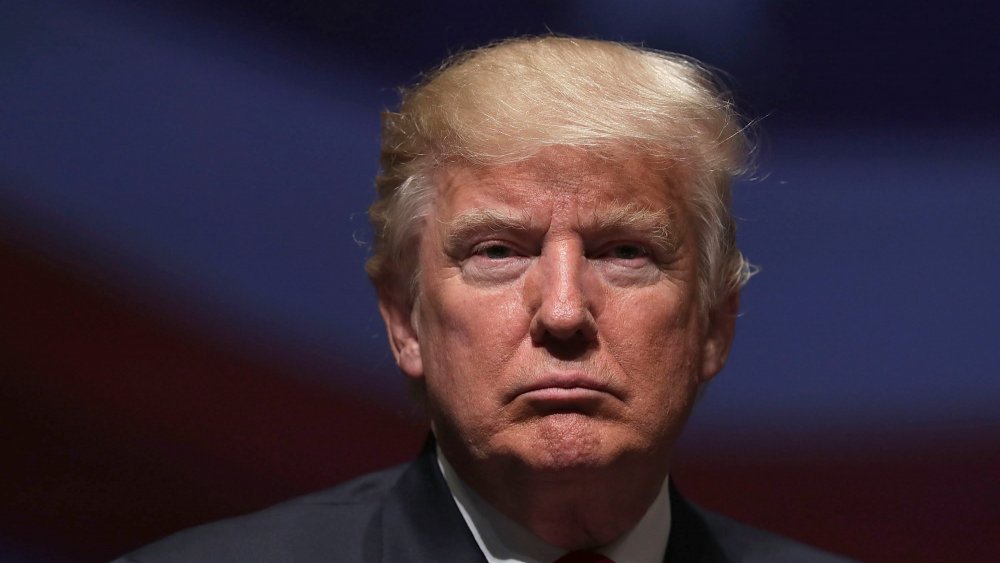 Alex Wong/Getty Images
The news of President Donald Trump's coronavirus diagnosis sent shockwaves throughout the entire nation, leaving citizens worried about what could happen if the president gets seriously ill or even dies. Trump first announced the news on Twitter, revealing that both he and first lady Melania Trump tested positive for coronavirus on Oct. 1, 2020. According to a statement from White House press secretary Kayleigh McEnany, Trump had "mild symptoms" and was still working. But "out of an abundance of caution, and at the recommendation of his physician and medical experts," the president was flown by helicopter to Walter Reed National Military Medical Center in Bethesda, Md., where he reportedly plans to continue working. Meanwhile, with multiple other members of the Trump administration sick, experts are scrambling to figure out how many people the Trumps may have given the virus along the way.
2020 has felt entirely unprecedented in so many ways, and a deadly virus rippling through the White House weeks before an election is just another one to add to the list. But there is some precedent for this particular turn of events, because this isn't the first time a United States president has fallen ill during a pandemic. Decades ago, one other president faced a similar predicament. Here's what happened.
President Woodrow Wilson got sick during the 1918 flu pandemic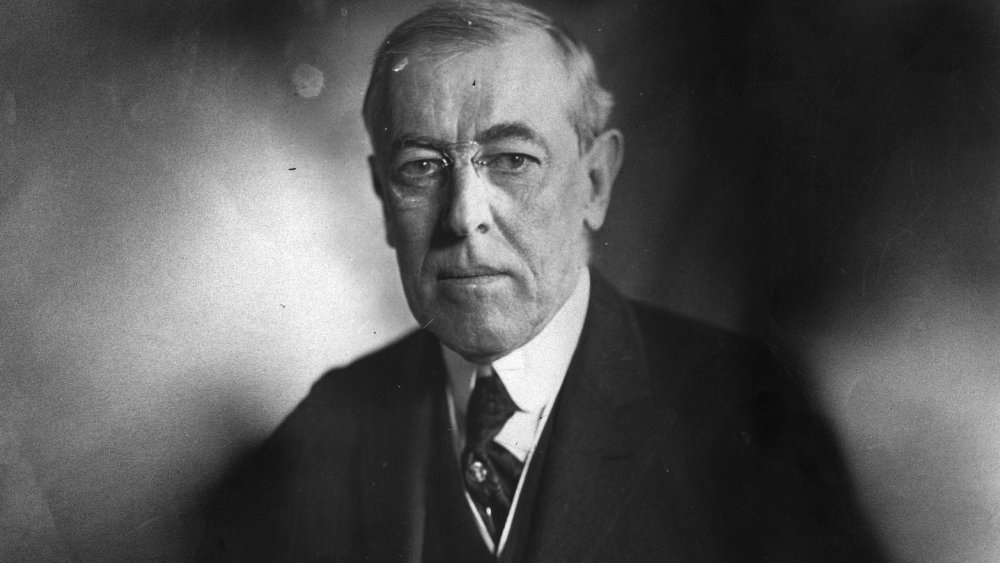 Tony Essex/Getty Images
In 1919, President Woodrow Wilson got sick with the flu. But this wasn't your average flu — it was the 1918 flu, which caused a devastating global pandemic that killed 50 million people, including 675,000 Americans, per the CDC. The 1918 flu pandemic was similar to the coronavirus pandemic in many ways; like today, people complained and disagreed about wearing masks and obeying lockdowns. The government's response was also similar, according to CNN. Wilson's administration downplayed the pandemic, just as President Donald Trump's administration did.
"Wilson never made a public statement about the pandemic. Never," John M. Barry, author of The Great Influenza: The Story of the Deadliest Pandemic in History, told CNN. "So to keep morale up during the war, the government lied. National public health leaders said things like, 'This is ordinary influenza by another name.' They tried to minimize it. As a result, more people died than would have otherwise."
Sound familiar? But then Wilson himself fell sick. At age 63, he contracted the flu during a trip to Paris. He had numerous risk factors (again, like Trump). His symptoms included a severe cough and hallucinations, per CNN. But his administration kept his illness a secret, which was a lot easier to do in the era before TV and the internet. Eventually, he recovered.
Of course, President Trump's illness is different in some major ways: it's happening just before an election, and the public is tuned into every single development. Here's a look at what would happen if the worst-case scenario came true.