What Trump's Body Language Is Saying In His Pre-Hospital Video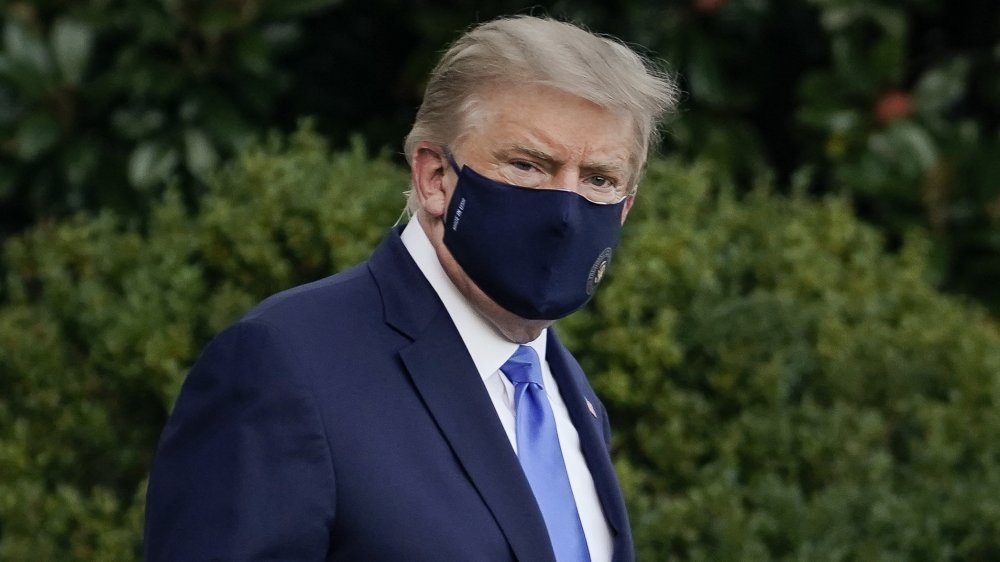 Drew Angerer/Getty Images
Shocking as it may sound, President Donald Trump has been remarkably quiet since announcing his coronavirus diagnosis just after midnight on Oct. 2, 2020. After sharing the news that his aide Hope Hicks had contracted the virus, at the time of this writing the president has only tweeted five more times. Once to announce that he had contracted the virus, twice to share updates about his prognosis, once to encourage Congress to work on a stimulus package, and one video message shared shortly before he boarded a helicopter outside the White House to head to Walter Reed Medical Center.
It's this video that really has people talking. In the president's replies, many voiced beliefs that the video was faked or previously recorded, with one Twitter user calling him the "gaslighter in chief," saying, "This administration has been so dishonest that there is no trust." Skepticism and potential conspiracy theories aside, one expert chimed in to give a different opinion. Body language expert, psychologist, and political and corporate advisor Dr. Renée Carr spoke with Nicki Swift's sister site The List to share some potentially surprising observations regarding the president's appearance in the video.
Donald Trump appeared "humbled" and "accepting" in the video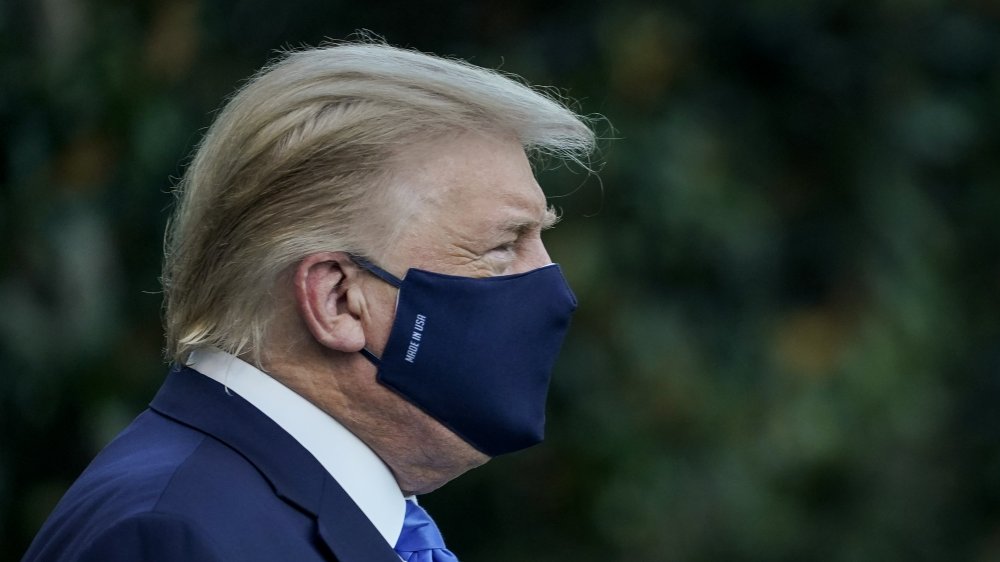 Drew Angerer/Getty Images
Speaking with The List, Dr. Renée Carr explained, "In this tweet, he is using humble body language. In the beginning he flailed his arms open to the side, in a submissive gesture of accepting the diagnosis as well as accepting the future criticism that will likely result from his contraction of the coronavirus." Dr. Carr went on to say, "Toward the end, he attempts to regain his composure and to exhibit a strong presence by straightening his shoulders and verbally reminding the public of his power and ability to reciprocate kindness by stating, 'I will never forget it." That latter sentiment was echoed again in his following tweet, when he wrote, "Thank you to all."
Dr. Carr explained although it seems that the virus may have changed his perspective, it's still very early in his diagnosis, and the change has more to do with his ego than the virus ravaging his body. "Right now, he is in the initial stages of showing symptoms. Therefore, he is not in a higher level of fatigue or aggressive symptoms. However, his subdued presentation and softer vocal tones are less reflective of his current stage of symptomatology and more reflective of him being humbled by this experience," Dr. Carr said.