Why Trump's Latest Health Update Is So Confusing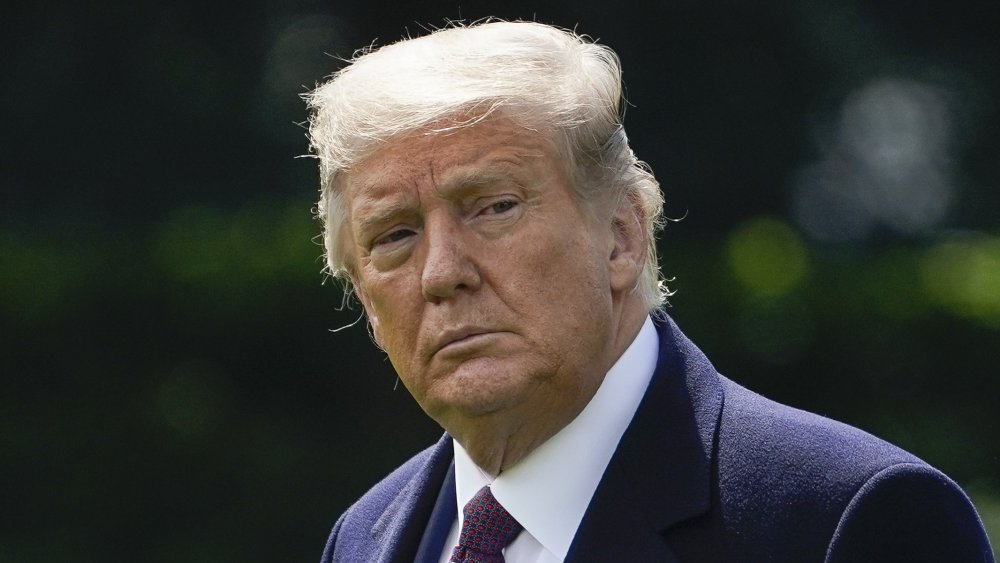 Drew Angerer/Getty Images
Since the initial tweet at 1 a.m. on Friday, Oct. 2, 2020, announcing that President Donald Trump had COVID-19, there have been so many updates about his physical health and treatment plan that you probably have whiplash. It's not just that there are so many updates, but that every update seemingly contradicts or at least undercuts previous ones. Even his own White House medical team — the experts! — has appeared to go back and forth about the timeline of the president's treatment and rate of recovery, which is why even the most recent update is so confusing. 
Trump was taken to Walter Reed Hospital that same afternoon, per the AP, and was allegedly exhibiting "mild symptoms." POTUS' medical team reported that he had not been on supplemental oxygen. Meanwhile, the president himself tweeted that he was doing well, saying in a video that he was doing just fine and hoped to get back to work ASAP. However, over the weekend, various members of Trump's team stated that he was expected to stay in the hospital for several days while being treated with dexamethasone, a steroid usually used for people on ventilators or who need supplemental oxygen (via STAT). The National Institute of Health says that it "recommends against using dexamethasone for the treatment of Covid-19 in patients who do not require supplemental oxygen." 
So, is Trump's coronavirus case serious or not? By Sunday, Oct. 4, things only appeared to get more convoluted.
Donald Trump's coronavirus timeline just changed — again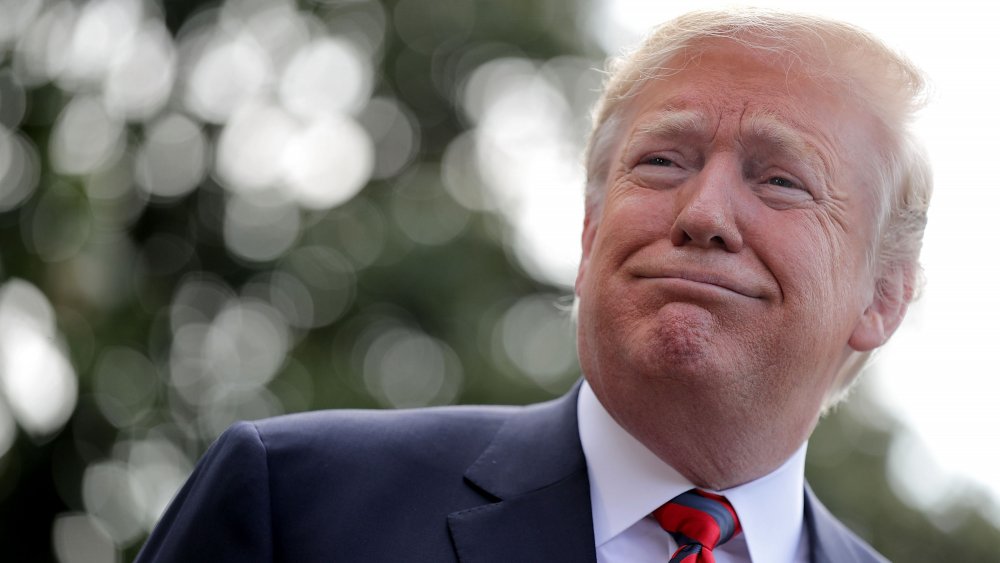 Chip Somodevilla/Getty Images
Per CNN, Donald Trump was eventually given supplemental oxygen, and his doctors were worried about a rapid progression of COVID-19 on Friday and Saturday. White House Chief of Staff Mark Meadows said then that the next two days were "critical." Trump was reportedly "upset" at the characterization of his diagnosis.
Which might be why on Sunday, Oct. 4, 2020, Dr. Brian Garibaldi — who is part of President Trump's medical team — said that the president might be discharged as early as Monday and sent back to the White House. "He has been up and around. Our plan today is to have him eat and drink, be up out of bed," Garibaldi said (via People). "[I]f he continues to look and feel as well as he does today our hope is to plan for a discharge as early as tomorrow to the White House where he can continue his treatment course." 
With all of the updates on POTUS' diagnosis, and the fact that the White House has been less than direct with the public and media throughout the coronavirus pandemic, it's hard to tell how Trump is actually doing. Until we get a clearer answer, the important thing is that everyone stays as healthy as possible, including those in his inner circle who have also tested positive, like wife Melania Trump, senior adviser Hope Hicks, and campaign manager Bill Stepien, as well as former New Jersey Governor Chris Christie and former counselor to the president Kellyanne Conway, among others.