The Truth About Dolly Parton Posing For Playboy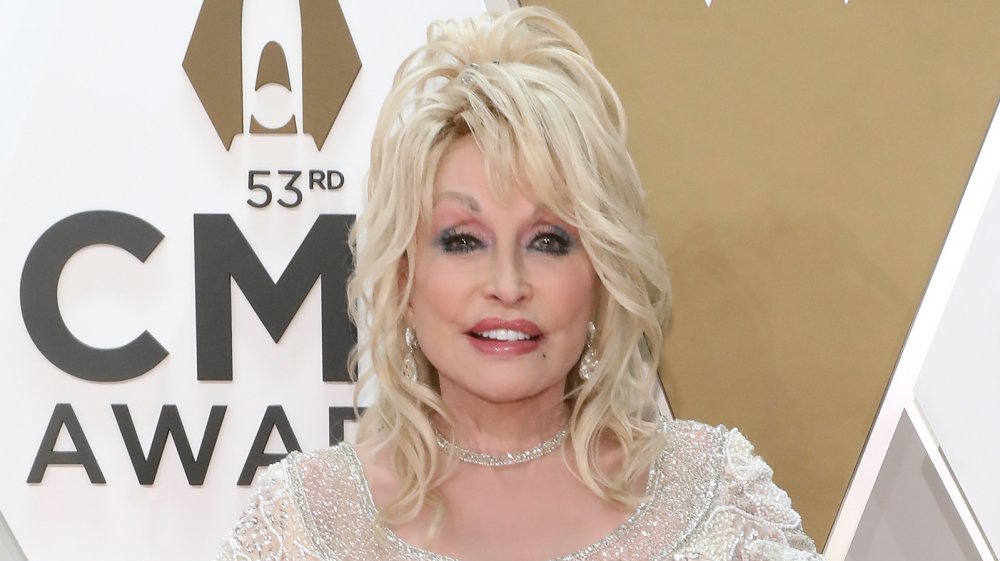 Taylor Hill/Getty Images
In January 2020, Dolly Parton's Playboy cover resurfaced when the country singer created the Dolly Parton Challenge. She shared a collage of four photos, with each of them representing a different social media platform: LinkedIn, Facebook, Instagram, and Tinder. This inspired others to do the same. In Parton's original post, she used her Playboy cover to represent Tinder, writing, "Get you a woman who can do it all."
The "Coat of Many Colors" singer also brought up the October 1978 magazine shoot during a 60 Minutes Australia appearance in March 2020. "I don't plan to retire. I just turned 74 and I plan to be on the cover of Playboy magazine again," she shared (per Entertainment Weekly). Parton continued, "See I did Playboy magazine years ago and I thought it'd be such a hoot if they'll go for it — I don't know if they will — if I could be on the cover again when I'm 75."
Parton wore a black, strapless bodysuit, and a bunny ear headband for the iconic photo, which prompted her to joke about wearing the same outfit again. She remarked, "Maybe! I could probably use it. Boobs are still the same." Then in October 2020, Daily Mail reported Parton discussed the possibility of doing another Playboy cover during the Scott Mills & Chris Stark Show on Radio 5 Live. "I just might do it, if I can do it in good taste and they want it [and] we'll do it along with a really good interview inside," she said. 
Dolly Parton refused to get naked for Playboy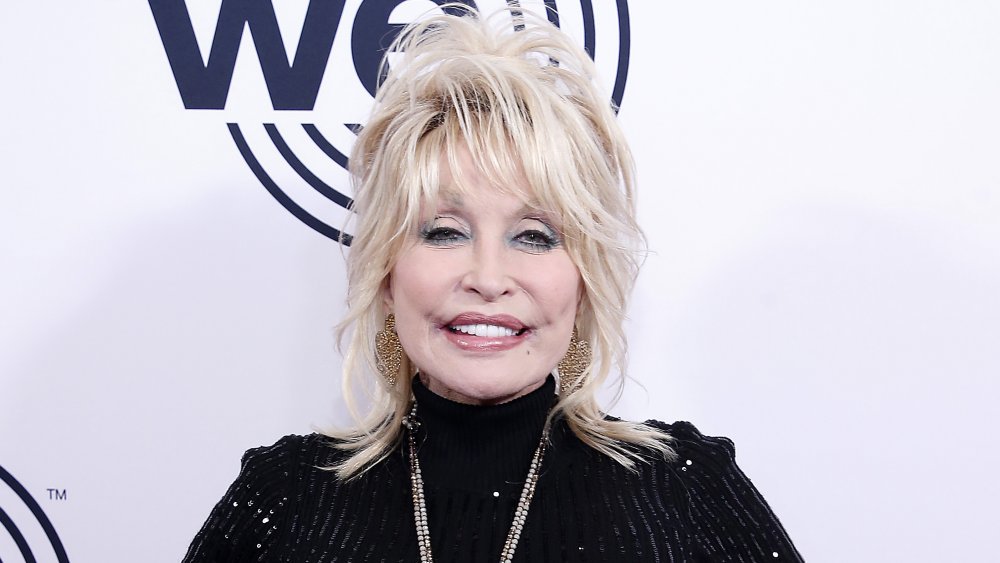 John Lamparski/Getty Images
In 2011, The Boot reported that Dolly Parton told a Chicago radio station, "I was on the cover of Playboy!" However, she made sure to emphasize, "I wasn't naked; all you saw was me in my bunny suit, with my boobs sticking out a little." She recalled, "I wouldn't do a layout. I'm not that brave, nor do I look that good!" She described the cover shoot as "a fun thing to do," in addition to claiming that she would never "do the whole dirty deal."
Nevertheless, the offer was on the table, but Parton said, "That was so totally not me. I would never do that." The Grammy Award winner recalled, "That was a good article they ran in there." She explained, "That was just another way I was trying to market myself, at that time, to kinda get in the mainstream and take it right to the edge."
Although Parton didn't strip down for her 1978 Playboy cover, she did show her arms, which is not something she has done in decades, instead opting to wear long-sleeve styles. In a 2011 interview, Parton's friend Roseanne Barr revealed a major secret to Craig Ferguson. The actress remarked, "Do you know who's totally tattooed? I shouldn't even tell this. Dolly Parton is totally tattooed." She claimed, "She showed me. She's got all these awesome tattoos all over her body — no black or blue lines, all like, pastel gorgeous bows all over everything."
Dolly Parton has hidden her arms for decades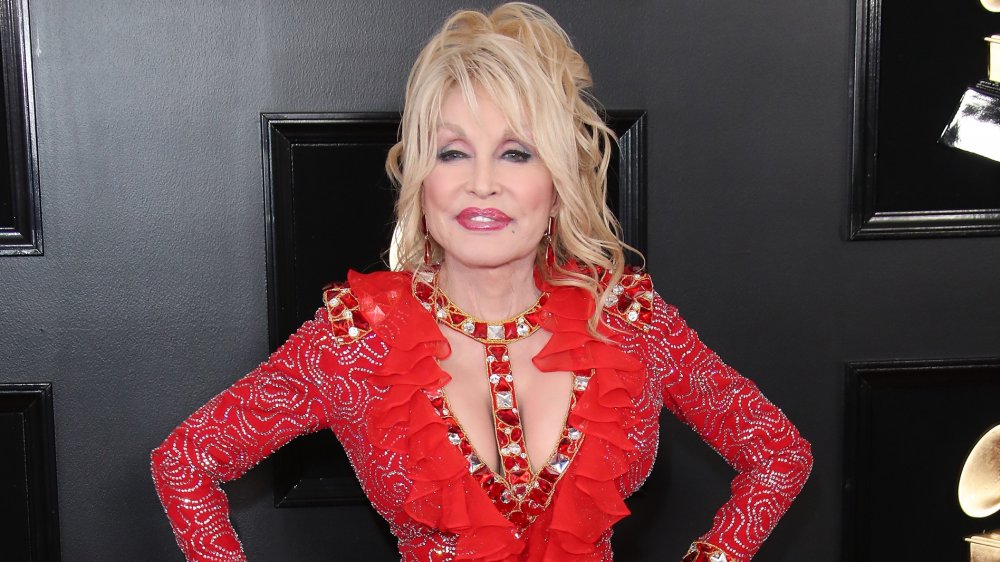 Dan Macmedan/Getty Images
Dolly Parton confirmed that she does have some hidden tattoos when she appeared on Today in 2014. She told Savannah Guthrie, "People said the other day that 'the reason you wear sleeves is that you have snake tattoos all over you,' and I said, 'No, I don't.' I do have a few, little tattoos, but they were mostly done to cover scars 'cause I'm so fair." She teased, "I'm not really one to have just completely tattoos, but I do have a few, but they're not where you can see them." The country singer said, "I have a few, but they're mostly for my husband." 
In a 2017 Vanity Fair interview, Parton said, "I don't really like to make a big to-do of [the tattoos] because people make such a big damn deal over every little thing." She explained that she got "most of the tattoos" because of her "tendency to have keloid scar tissue." She said those scars "kind of have a purple tinge that I can never get rid of." As a result, her tattoos are all pastels. She insisted, "I'm not trying to make some big, bold statement."
Parton revealed that most of those pastel tattoos are butterflies when she appeared on Good Morning America in 2019. If Parton does celebrate her 75th birthday by rocking the same bodysuit she wore on her Playboy cover back in the day, this would be the public debut of her infamous ink.