How Bethenny Frankel Got Her Job As Paris Hilton's Nanny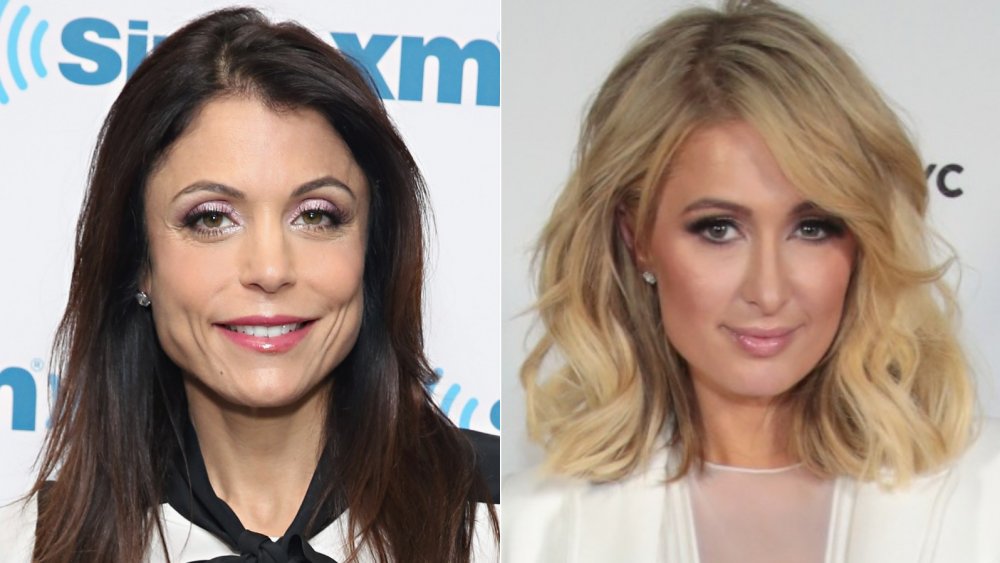 Cindy Ord, Cindy Ord/Getty Images
Bravo alum Bethenny Frankel wears many hats. Author, businesswoman, and perhaps most notably, Real Housewives star. Bethenny shot to stardom when she was cast on the first season of The Real Housewives of New York back in 2008. On RHONY, Bethenny was probably best known for standing her ground in conflict and always speaking her mind. Over the years, she fought nearly all of her fellow cast members and had equally nasty blowouts with her significant others, as well.
Through the ups and downs of her relationship with ex Jason Hoppy, her deep devotion to their daughter Bryn remained the one constant in Bethenny's life. Though often combative with her co-stars, Bethenny proved herself to be a kind and compassionate mother. She was a natural when it came to raising her baby girl. This different side of Bethenny might have surprised some viewers, but it shouldn't have; she got her start as a nanny to the stars, after all. Who were her clients, you might ask? None other than Paris and Nicky Hilton.
In October 2020, Bethenny opened up about her time as Paris' nanny and her experiences working for the Hilton family. Read on to find out what she had to say.
Bethenny Frankel had an in with the Hiltons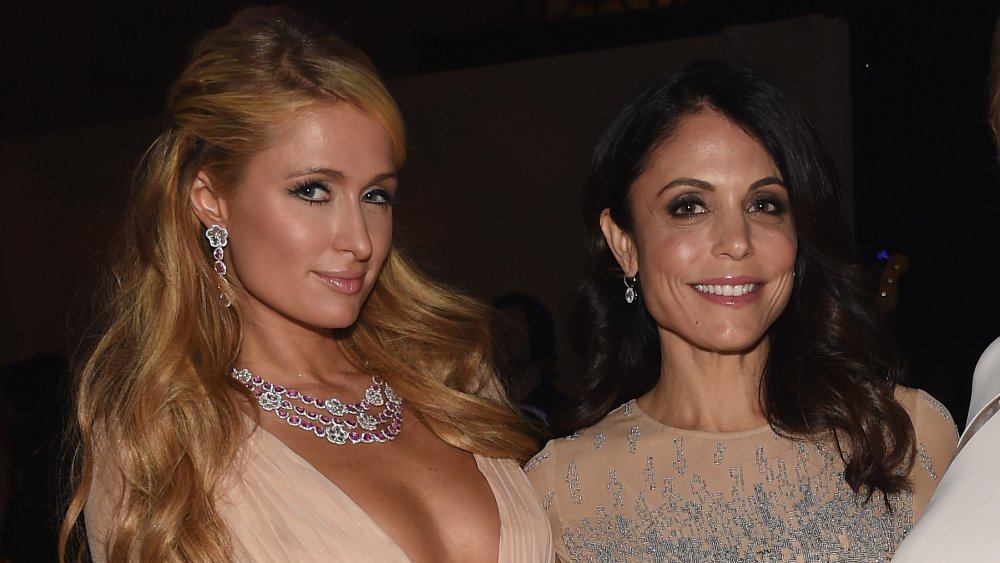 Jamie Mccarthy/Getty Images
Bethenny Frankel got candid about her time as a nanny to the rich and famous on an October 2020 episode of her podcast, Just B with Bethenny Frankel. Just B focuses on the stories of accomplished and noteworthy people from various industries, diving into how they achieved their success. "It's about how the sausage gets made," Bethenny told People, "I'm realizing we all have one thing in common. It's old-school hard work."
There is perhaps no more humbling or challenging first job than working as a nanny for a couple of heiresses, which is probably why Bethenny chose Paris Hilton as one of her first guests. Bethenny got the job as Hilton's nanny through her friendship with Kyle Richards, Hilton's aunt.
During the interview, Hilton and Bethenny reminisced about old times, "And I remember, we'd go with Kyle [Richards] to the Mobile Mart or the gas station after [school]. And I would take you guys ice skating. Do you remember that? Because you were young." Hilton laughed and said she remembered. "So I would take you to go get ferrets at the pet store at Century City," Bethenny continued, "and Nicky would want to go to Rampage,"
"It's so cute that we've known each other for so long," Hilton said, "And look how far you've come, boss babe. A nanny to Paris Hilton, and now killing it!" A modern Cinderella Story, if ever there was one.