Why RHOC's Kelly Dodd Is Getting Backlash For Her Bridal Shower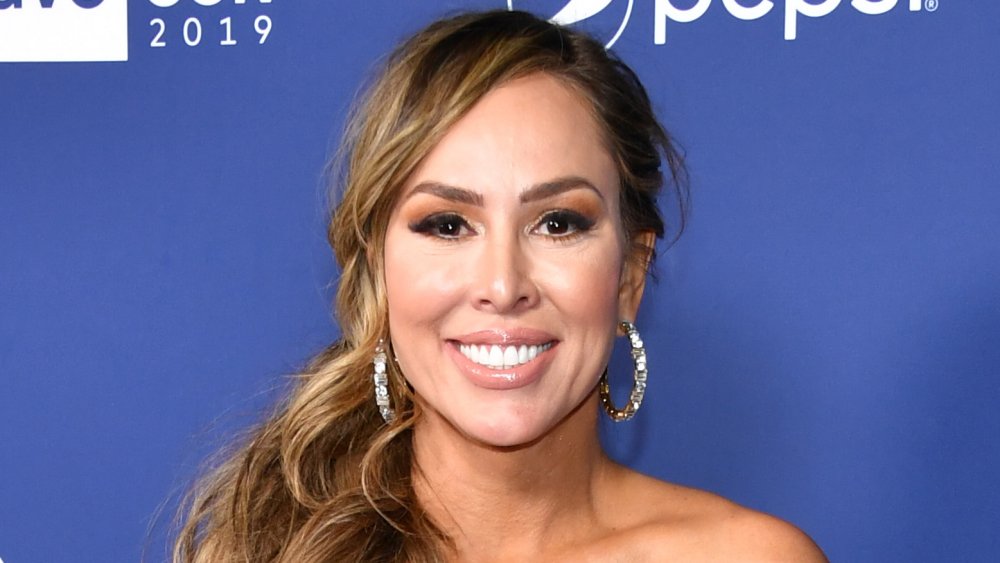 Dimitrios Kambouris/Getty Images
The Real Housewives of Orange County cast member Kelly Dodd has been a polarizing presence ever since she joined the hit reality series in Season 11. 
Off-screen, Kelly has been in hot water with fans for her comments about the coronavirus pandemic. In April 2020, she claimed that COVID-19 was "God's way of thinning the herd." A month later, Page Six reported that Kelly compared the severity of coronavirus to the flu, remarking, "But how many people die on a daily basis? ... Well, people are going to die! I'm sorry to tell ya." Kelly downplayed the pandemic in a May 2020 Instagram Story that she filmed at a restaurant. According to Page Six, she said, "Yay, no one is wearing a mask. I love it. Yay!" She even declared, "No one is wearing masks here in Orange County. Yup, because nobody is dying here of the virus."
Kelly also came under fire when a racist 2016 video resurfaced in June 2020. "I don't like black guys," she said in the video. "I don't even know any black guys." In response, fellow Housewife Tamra Judge said Kelly should be fired from RHOC. That's when Kelly, who is a woman of Mexican descent, claimed, "I've experienced racism personally ... I'm a woman of color and love everyone!" 
Kelly's streak of controversy-inducing social media activity continued when she shared photos from her bridal shower in October 2020. She was slammed for the lack of social distancing and face masks in addition to wearing a hat that references the Black Lives Matter movement.
Kelly Dodd faced backlash for lack of coronavirus precautions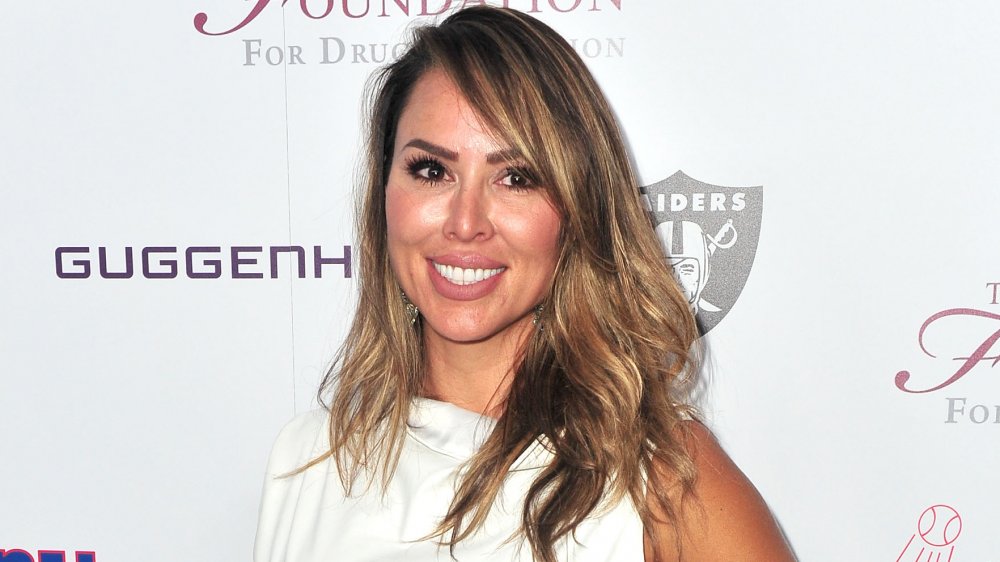 Jerod Harris/Getty Images
Kelly Dodd celebrated her upcoming wedding with a bridal shower on Oct. 4, 2020, and according to E! News, fellow The Real Housewives of Orange County cast members Gina Kirschenheiter, Emily Simpson, and newbie Elizabeth Lyn Vargas were in attendance, along with other guests. When Kelly shared photos from the event on social media, she received some backlash in the Instagram comments section. 
"Looks like a great Covid party!" said one person. Another said, "Useless waste of time too many sick and dying ... I guess it has to hit home and I don't wish that on anyone."
Kelly clapped back at the disapproving comments with "yeah if you are compromised ... let's talk about the people losing their businesses and losing their jobs and looting and alcoholism and divorce rates..." The future Mrs. Rick Leventhal declared: "I think the cure is worse than the disease ... shutting down the economy ... I feel bad for everyone!"
In Kelly's initial social media post, there were zero face masks pictured. However, she seemingly addressed the backlash when she shared additional photos from the shower, which included pictures with some people wearing face masks and others who were mask-free. The RHOC star captioned the post: "People were asking where are the masks?? Well here they are!!"
In addition to the criticism Kelly received over her bridal shower's pandemic precautions (or lack thereof), some followers also took issue with one of the gifts that Kelly received.
Kelly Dodd wore a 'Drunk Wives Matter' hat
Pretty much everything Kelly Dodd says and does instigates controversy, even sharing photos from her bridal shower. In one of the pictures that she posted on Oct. 4, 2020, Kelly was wearing a hat that said "Drunk Wives Matter," which appears to be a play on words in reference to the Black Lives matter movement. Some Instagram users thought the cap was tone-deaf and offensive. 
E! News reported that one Instagram User slammed the hat as "a bit insensitive." In response, Kelly said a friend "bought it for me as a gift. It's a play on words. Some people aren't that smart." In a video that Kelly shared on her Instagram Story, she insisted the hat "was a joke" and also declared: "Drunk wives matter, they kind of do," followed by, "You know what? All lives matter." Kelly concluded her rant with "I thought it was a joke, so people who can't get a joke, go f**k yourselves, okay?"
Okay, then.