The Advice Kamala Harris Received From Sarah Palin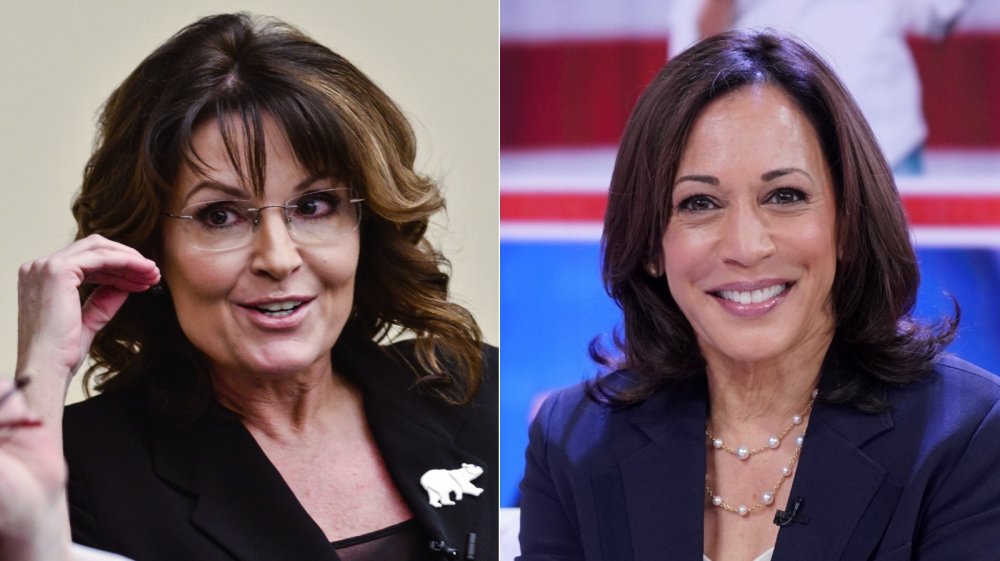 Kris Connor, Alexander Tamargo/Getty Images
Though Democratic vice presidential nominee Kamala Harris and retired Republican politician Sarah Palin might stand on opposite sides of the aisle when it comes to policy, that apparently doesn't mean Palin isn't excited about the possibility of Harris making history if she and her running mate, Joe Biden, win the 2020 general election. 
Shortly after Harris was announced as Biden's VP pick in August 2020, Palin congratulated Harris for earning the spot and becoming the third woman in history to do so on a major ticket. The first was Geraldine Ferraro in 1984 alongside Walter Mondale, while the second was Palin herself in 2008 alongside John McCain, according to NPR.
"Congrats to the democrat VP pick! Climb upon Geraldine Ferraro's and my shoulders," Palin wrote in her message to Harris, which Palin posted on her website. But Palin didn't stop there. In addition to sending her regards, the former governor of Alaska's post also contained a litany of advice for Harris — who, prior to her current bid for the vice presidency, served as a junior senator for California for three years and the state's attorney general for over five years, as per ABC News.
So, what words of wisdom did Sarah Palin impart to Kamala Harris? Read on after the jump to find out.  
Sarah Palin said Kamala Harris would make history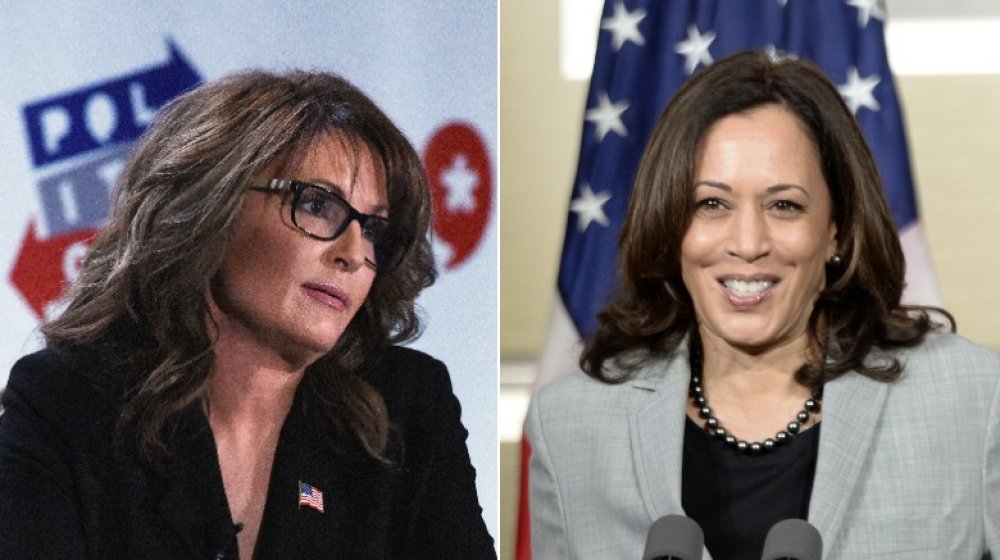 Michael Schwartz, Sara D. Davis/Getty Images
In a post published on Sarah Palin's website, the one-time vice presidential nominee offered a laundry list of advice for Kamala Harris, with regards to the pitfalls of being the third-ever female VP pick. (Harris is also the first-ever VP pick to be a woman of color, as per The New York Times.) The blog contained six articles of advice, with the first being something that seemed right at home in an episode of House of Cards: "out of the chute trust no one new." 
Along with other one-liners that any seasoned politician like Harris most likely already knows ("don't get muzzled... connect with media and voters in your own unique way" and "fight mightily to keep your own team with you"), Palin also included a list of "fun terms" like "ropeline [sic]." According to Macmillian Dictionary, "rope-line" is a phrase used to describe an interaction with the general public that usually includes speaking with or shaking hands with civilians across a partition.
While some might have read Palin's open letter to Harris as condescending, considering the years of experience Harris, like Palin, has had in both the political and public arenas, the post itself was seemingly written in good faith. Among the other nuggets Palin had for Harris was to not "forget the women who came before you" — an allusion to both Palin herself and Geraldine Ferraro, the first-ever woman to occupy a VP nomination on a major presidential ticket in 1984.
Sarah Palin said Kamala Harris is 'in a better position' than she was in terms of what to expect as the VP bid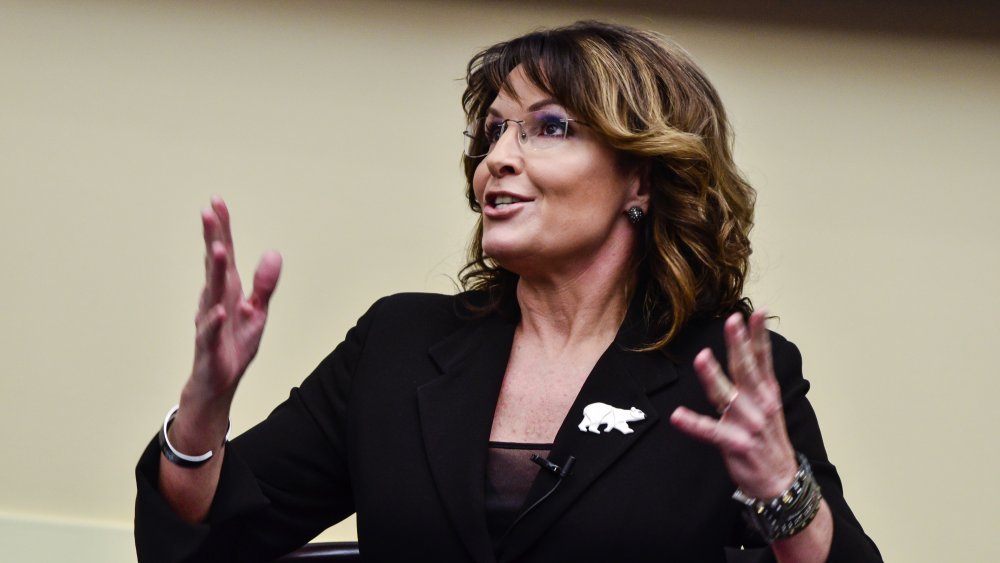 Kris Connor/Getty Images
Only a day after Sarah Palin published an open letter to Kamala Harris on Aug. 12, 2020, the former governor of Alaska appeared in a segment of Good Morning America to extrapolate further on the advice she shared and her sentiments of goodwill toward current Democratic VP nominee Kamala Harris. 
"Kamala, I think she's in a better position in terms of what to expect than I or Geraldine Ferraro back in the day," Palin said during her GMA interview. "People have come before her to be able to run. You see the big feminist list of women who've already come out to support her and kind of saying, 'Hey media, keep your hands off of her when it comes to some issues that maybe you're gearing up to attack her.'"
As CNN noted at the time, much of Palin's advice for Harris seemingly stemmed from her own experience as a vice presidential nominee in 2008 for the late senator John McCain's bid against former president Barack Obama and his then-running mate Joe Biden, who is now Harris' own. At the time, Palin was often ridiculed by the media, which as NPR noted in 2009, ultimately served as a factor for her resignation from politics entirely.
"[I] wish more women would've reached out to me at the time," Palin divulged during her GMA interview, "because it was a tough job, of course, running for that office."