The Hilarious Reason People Want To See Jeff Goldblum On SNL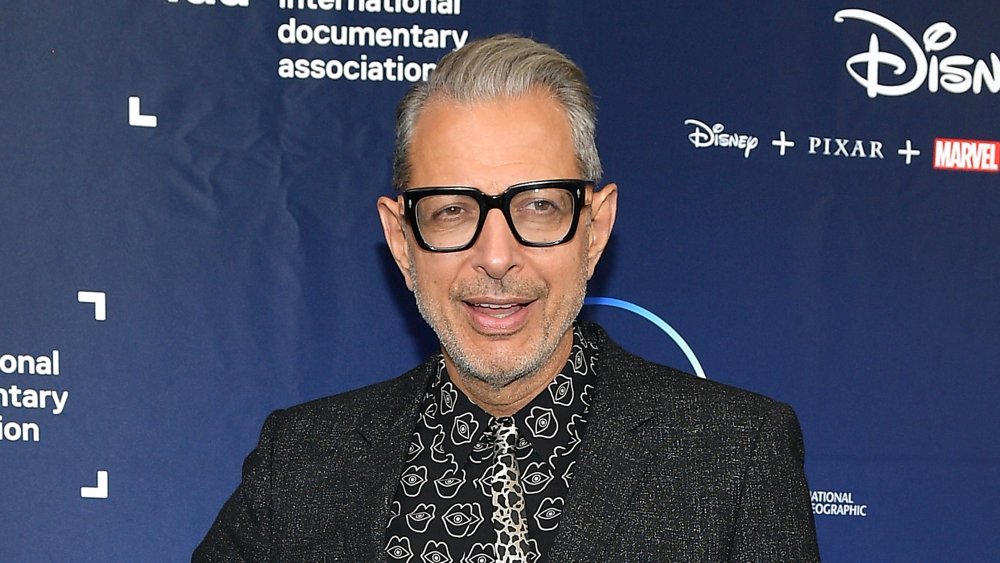 Matt Winkelmeyer/Getty Images
The writers and stars of Saturday Night Live were given a lot of material to work with when it came to the Oct. 7, 2020, Vice Presidential Debate. There were plenty of meme-able moments, from the plexiglass barriers between the candidates to the facial expressions California Sen. Kamala Harris shot at Vice President Mike Pence. While there was a fair share of comedic opportunity to go around, the obvious pitch came in the debate's final third, when a large fly sat on Pence's head for about two minutes and set Twitter into a craze.
It was basically a given that the fly would make an appearance on Saturday Night Live. What was less immediately obvious, however, was who should portray the now-iconic insect on the late-night comedy show. Ideas swarmed rapidly, with many opining, including The New York Times, that Pete Davidson was the obvious choice to play the bug. Others had the more novel idea of casting Jeff Goldblum. While Goldblum may seem like a suggestion out of left field, people had a pretty good rationale for why they wanted to see the actor on SNL.
Jeff Goldblum has a history of playing a fly
Daniel Boczarski/Getty Images
While Jeff Goldblum seems like a random choice to play the fly that landed in Vice President Mike Pence's hair during the Vice Presidential Debate, there's actually a pretty good reason behind the idea. If you're unaware, Goldblum starred in 1986's The Fly, David Cronenberg's science-fiction film about a scientist who accidentally begins morphing into a human-fly hybrid. The role came near the beginning of Goldblum's career and helped him become the star he is today. And it turns out that fans — including some famous ones — are itching for the actor to reprise the role.
Comedian and Broadway personality Randy Rainbow wrote on Twitter, "I think we can all agree the winner of tonight's #VPDebate was Jeff Goldblum." Glee alum Darren Criss felt similarly, sharing, "I haven't loved a fly this much since David Cronenberg turned Jeff Goldblum into one." Comedian Natalia Reagan floated the idea of an SNL appearance for Goldblum, claiming that it's "what we all need." 
It seems the internet is game for a Goldblum cameo. We'll just have to see what happens live from New York on Saturday night.